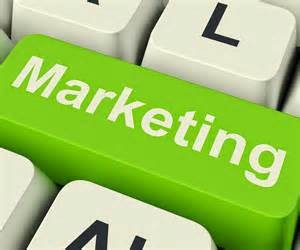 If you want a career in marketing but find it just isn't possible for you to take off the four years earning a traditional degree entails, then an online marketing degree may be the answer. Online education has come a long way from the "diploma mills" of the 1990s, both in employer acceptance and in content and quality. Today, even traditional brick-and-mortar "ivy-league" schools have online components, and prestigious business icons like Forbes partner with universities to produce worthwhile, and profitable, business degree programs.
Online Degrees Compare Favorably with Traditional Programs
The education received through an online degree is comparable to one earned in a classroom. You will need to make sure your program is accredited. The organizations that accredit business degrees in the United States are The Accreditation Council for Collegiate Business Schools and Programs along with The Association to Advance Collegiate Schools of Business. The reason that accreditation is important for online degree programs is that the standards used for accreditation ensure the online program covers the same skills and knowledge bases that traditional degrees include.
Online Marketing Programs Allow Working Adults to Earn Degrees.
You will be able to choose when you study, and for how long when you study online. That flexibility is an attractive asset of online programs but you must be self-disciplined to make it work. Forbes sees a great future for online programs because they offer an interactive element with the professors, other classmates and with the material. You will probably be asked to participate in online forums and discussions. Sometimes remote lectures will also be required. While online programs can have you studying marketing from home, the presence of other adults and children in the house will make it imperative for you to set a study routine and stick to it.
The Online Marketing Degree Program Offers the Same Courses as Traditional Degrees.
You will study the traditional marketing subjects such as:
• Consumer Psychology
• Advertising
• Graphic Design
• Market Research
• Public Relations
• Marketing Theory
• International Marketing
• Branding
• Data Analysis
In addition, the digital revolution that makes online education possible also brings new knowledge and skills to a marketing degree. "U.S. News and World Reports" points out that your online degree in marketing will include classes in areas like digital analytics, data storage and search engine optimization. You probably won't be required to do an internship but, if you can manage one, it will greatly improve the probability of landing a good position after graduation.
Many Careers are Possible with an Online Degree in Marketing
Your marketing degree can prepare you for a career as an advertising sales agent, a public relations specialist, a graphic designer or a marketing research analyst, depending upon how you specialize your degree with electives. You might consider becoming a sales manager or an advertising promotions or marketing manager, although those positions usually require several years of job experience. Salaries range from $46,000 for an ad sales agent to more than $100,000 for a marketing manager.
You certainly can study marketing online. Online programs have fees and other charges such as Internet access associated with them, so they might not be less expensive than traditional degrees, but they will allow you to continue working while you earn your degree. Because employers usually see them as equal to traditional programs, your online marketing degree may be a great investment.