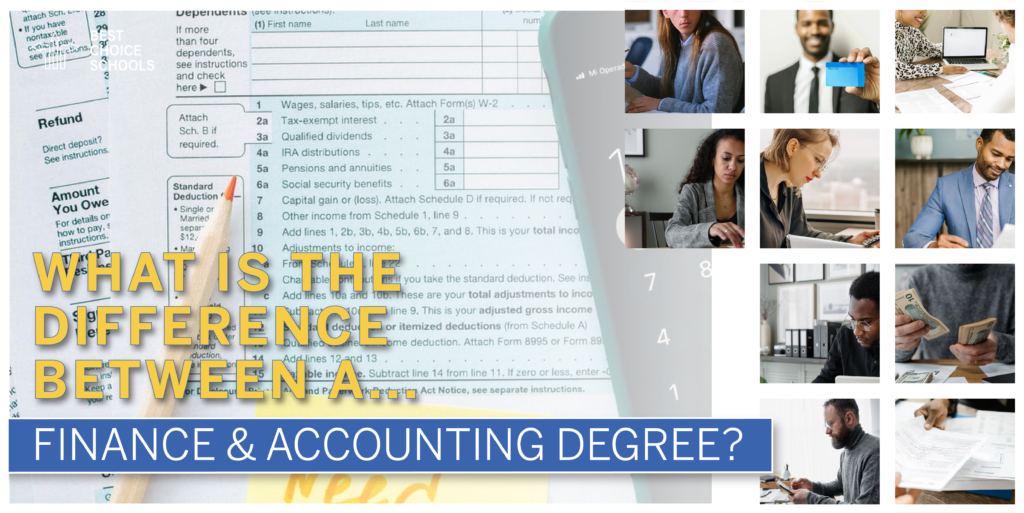 Finance and accounting degrees sound pretty similar at first, but they focus on different money-related tasks. So, you might be wondering, "what is the difference between a finance and an accounting degree?" If you're interested in a career with money, there are a few distinctions to understand before pursuing one of these degrees.
Before We Start
There's one thing to know before we get into details, and it's this: different schools may define these degrees in different ways. In addition, the curriculum may vary depending on the school, so it's essential to check how your school defines things before picking your major.
What Is A Finance Degree?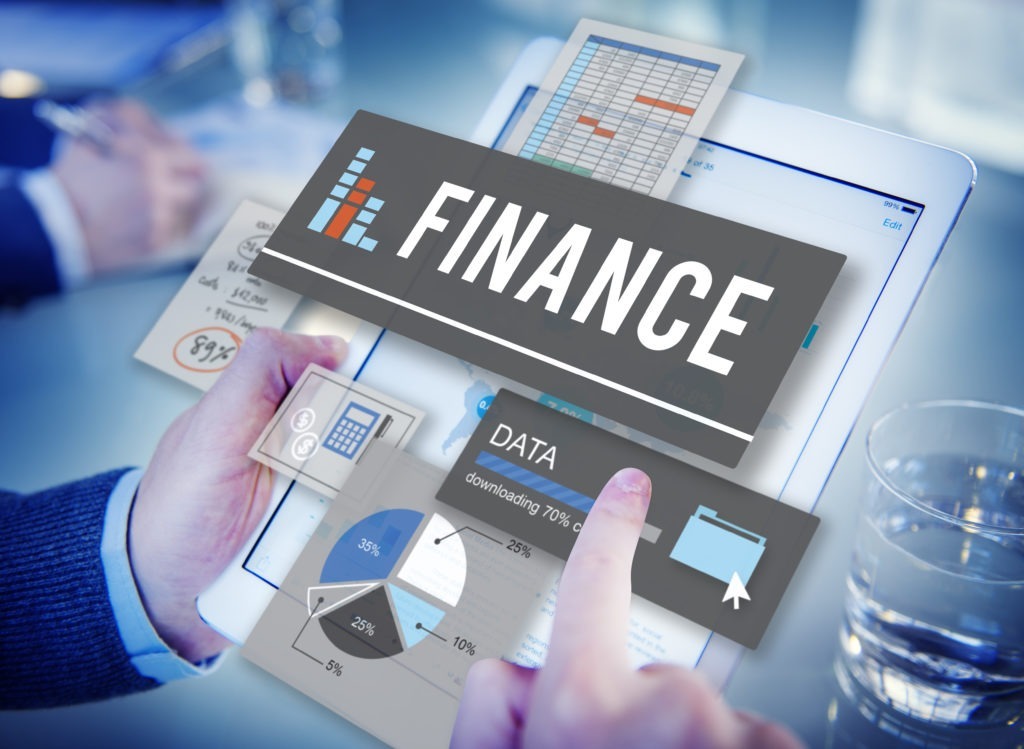 Finance degrees offer education focused on providing financial services to the economy, especially in areas like banking, business, and consulting. Financial workers move money around, estimate future earnings, and help invest money into markets that offer better returns.
If you're considering attending college online, a finance degree can be an excellent choice, mainly because you don't need hands-on experience for most of the coursework involved.
To put it another way, finance degrees focus on handling and utilizing money. For example, a finance degree could let you authorize a loan, whereas someone with an accounting degree would record that the loan happened.
See also: 20 Best Online Schools for Finance
How Long Does It Take To Get A Finance Degree?
Most people can get a bachelor's degree in finance with four years of study. However, many students choose to continue their education to get a master's degree with another two years of study.
These days, many people are cross-training in finance and other fields, such as software programming. These additional paths often add a few years of education. However, the extra time can also open up further opportunities.
People studying for finance degrees usually take classes in financial reporting, corporate finance, econometrics, governmental finance, investment, monetary policy, and statistics.
It's possible to get a doctorate in finance. This degree usually takes about four years after earning a master's degree but qualifies you for almost any financial position. Doctors of finance often focus on research or teaching rather than performing regular financial tasks for banks or other financial institutions.
What Is An Accounting Degree?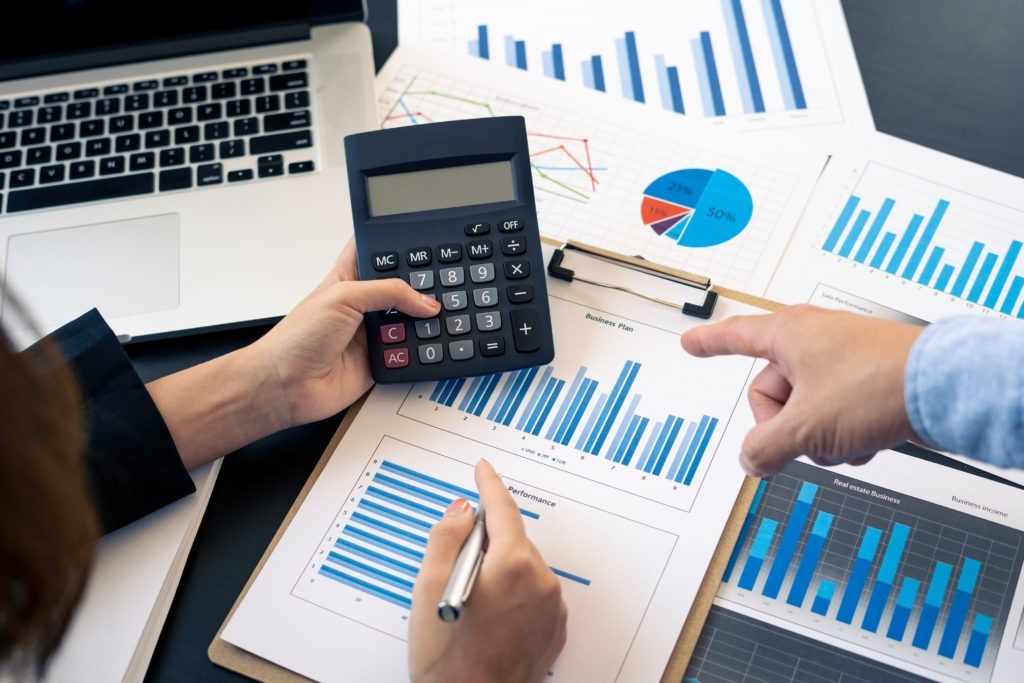 Accounting degrees provide education to help you focus on analyzing and recording financial information. This can be as simple as tracking payments and invoices or as complex as analyzing years of business records to search for evidence of crimes.
Accountants typically focus on past and present financial information to create accurate records that people can use for other purposes. Most accountants do not handle payments directly, except for sending invoices and accepting payments as needed.
In other words, accounting degrees focus on financial information rather than actively using money. Of course, this doesn't mean that accountants will never handle money, but that's usually a minor part of the job at best.
Accountants have somewhat more freedom than people with finance degrees because it's entirely possible to start an independent accounting business once you've earned your professional certifications.
How Long Does It Take To Get An Accounting Degree?
It takes about four years to get a bachelor's degree in accounting, which is the minimum necessary education for most roles. However, many accountants spend at least another four years to earn CPA certification, which opens up significant opportunities in this field.
The CPA exam is tough, with only about 50% of applicants passing most years. The challenge of earning this certification is one reason it's so valued, though, so it's a significant help to your career prospects if you can get it.
Classes for accounting degrees typically cover basic principles, financial management, statistics, ethics, and economics.
Some accountants also progress to a master's degree in accounting, or a master's in business administration with a specialization in accounting. These degrees usually take about six years to get, and they're better for people who want management positions or plan to work as entrepreneurs.
See also: 5 Lucrative Concentrations for Master's in Accounting Programs
Doctoral degrees in accounting are rare but available. They can take anywhere from one to five years, and there are two main options at this level. Doctors of Business Administration focus on professional work, so this is for working in administrative roles. C-level executives, vice presidents, and other ranking employees may have a DBA.
A Ph.D. in accounting, like a finance degree, is more about teaching or research. Therefore, this is an excellent degree to consider if you want to be a consultant or work at a research firm rather than doing regular accounting work.
Are There Any Other Certifications For Accountants?
Yes. Many jobs as an accountant require a CPA license, but that's not the only option. One lesser-known alternative is becoming a certified management accountant, which denotes specialization in financial accounting and strategic management. This qualifies you for many senior positions, including financial controller (see below) or even chief financial officer.
However, regardless of title, certifications for accountants tend to be quite hard to get. Most require that you adhere to a strict set of professional standards, and it's common to face a multi-part test that will check your mastery of a wide range of accounting topics.
In layman's terms, getting any certification in accounting is hard at best, which is why the failure rate is so high. You're generally allowed to retake tests once you feel you've prepared enough to do it again, though. Realistically, you can expect to spend hundreds of hours preparing for any certification as an accountant, and that's not counting work experience requirements.
Lesser certifications include things like financial services auditor, fraud examiner, or government auditing professional. These are generally easier to prepare for than CPA or CMA, but they can open up quite a few jobs for you.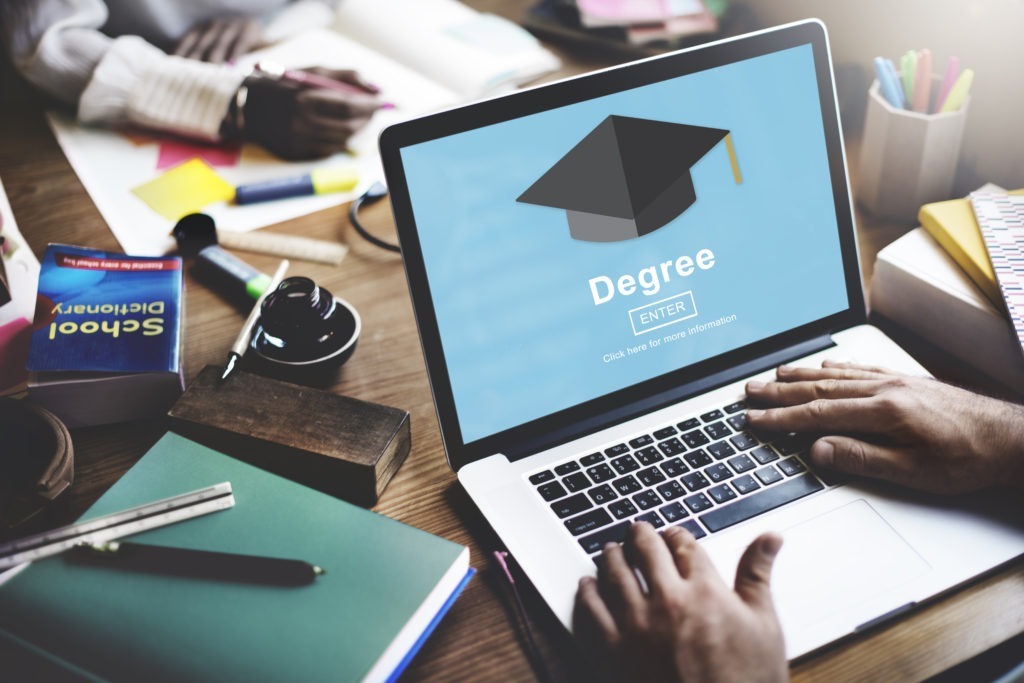 Can I Get An Online Degree?
Yes. It's entirely possible to get an online accounting degree or an online finance degree. Of course, it's possible to pursue both degrees simultaneously, but most people specialize in one area rather than trying to get both.
Curious? Check out 20 Best Online Schools for Accounting
Career Prospects
Finance and accounting roles have excellent career prospects, with consistently high demand for workers in all except the worst economic times. However, companies increasingly prefer specialists who have postgraduate degrees or additional certifications in particular areas. This means that stopping with a bachelor's degree could hurt you later in life.
The Bureau of Labor Statistics expects a significant increase in demand for financial roles over time. For example, financial managers are projected for about 15 percent growth through 2029, which is considerably faster than average.
Experience matters for both of these degrees, so the more time you spend at larger and reputable businesses, the better.
See Also: Business Administration Degree Entry Level Jobs
Jobs In Finance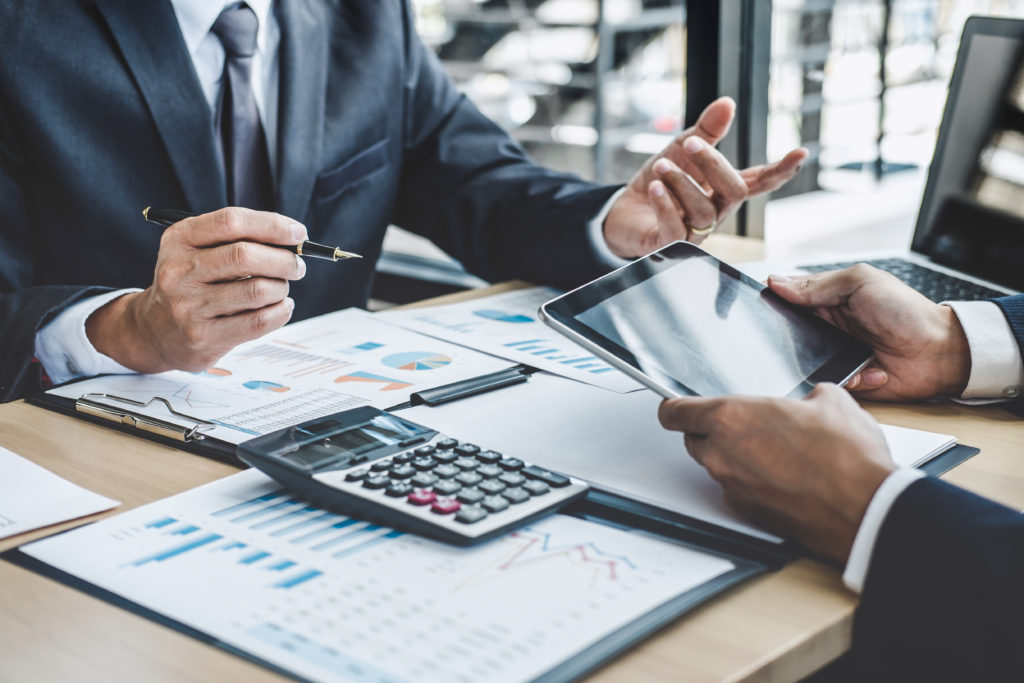 Finance jobs come in many varieties, and quite a few of them offer excellent pay soon after you enter the field. That makes this an appealing route for almost anyone, though you should decide early on whether you want to focus on management or direct financial roles.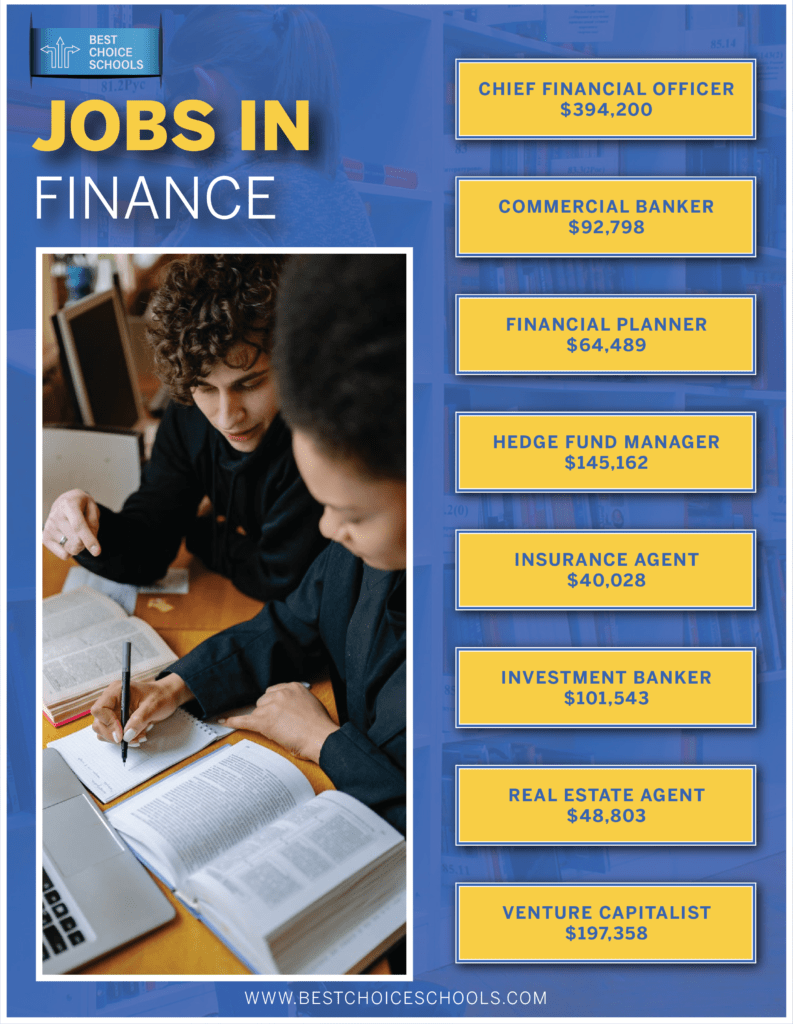 Chief Financial Officer
$394,200
CFOs are among the most senior employees at large companies, tasked with overseeing large groups of employees and managing the income and expenses of the business. Getting this role can require decades of experience in relevant roles but also comes with some of the highest compensation in the industry.
Commercial Banker
$92,798
Commercial banking jobs deal with things like managing accounts, approving loans, and processing financial information. The banking industry has many rules, so the ability to memorize and follow those is particularly useful for banks.
Most financial institutions have a lot of room for growth. For example, people in this field may start as bank tellers to get experience and then become advisors or branch managers. Banks are a great place to have a degree in finance because they have both management and general work roles, allowing you to pick whatever you enjoy doing most.
Financial Planner
$64,489
Financial planners focus on helping create customized plans to help people and businesses reach their financial goals. This frequently involves creating investment and savings strategies.
Many financial planners work with larger firms that can offer additional technology and support. This isn't quite a franchise opportunity most of the time, but it does offer a surprisingly high amount of freedom while you get resources and assistance from a central organization.
Most companies in this field care mainly about results, so as long as you perform well, you can get almost anything you need from them in the way of resources. But, unfortunately, financial planning tends to have a lower pay scale than some other finance roles.
Hedge Fund Manager
$145,162
Hedge fund managers are essentially investment bankers (see below) who focus specifically on managing hedge funds to provide better returns. Roles in this field can include everything from actively managing portfolios to ensuring regulatory compliance, analyzing market trends, and directly trading shares and stocks.
Insurance Agent
$40,028
Insurance agents help sell products to individuals and businesses. Customer-facing roles tend to have lower pay than other jobs you can get with a finance degree, but back-room jobs where you're analyzing trends and calculating risks can pay significantly better.
Companies are particularly fond of employees who can find new areas to cover with insurance or discover novel ways of mitigating risks. Some employers may ask you to do forensic work with clients to try and uncover areas where they're exposed and then work with them to reduce the chance of needing to use their insurance policy.
Investment Banker
$101,543
Unlike commercial banking, investment banking focuses specifically on areas like stock and real estate. It particularly emphasizes finding ways to turn a profit on existing funds. As a worker in this field, you may do anything from going on television to promote a particular stock to coordinating with other investment bankers on more significant purchases.
Pay tends to be high in this field because investment bankers can earn many millions of dollars for their company. The best jobs are highly concentrated in certain urban areas, though, so you won't have as much freedom to work wherever you want.
Real Estate Agent
$48,803
Real estate agents require less training than many other roles you can get with a finance degree, and the long career path can include positions with mortgage or life insurance companies.
Note that this is not the same thing as being a realtor. Realtors are licensed salespeople, whereas financial real estate agents focus on helping plan the purchase of commercial, industrial, or residential real estate. This may include coming up with unique financing plans, finding places to get loans, or looking for subsidies.
Venture Capitalist
$197,358
Venture capitalists focus on finding and funding companies that will likely turn profits in the future. Figuring out what will succeed and what won't is difficult, but the rewards can be astronomical. This is an excellent path to consider if you like high-risk, high-reward situations.
Related: Is it Cheaper to Get a Finance Degree Online?
Jobs In Accounting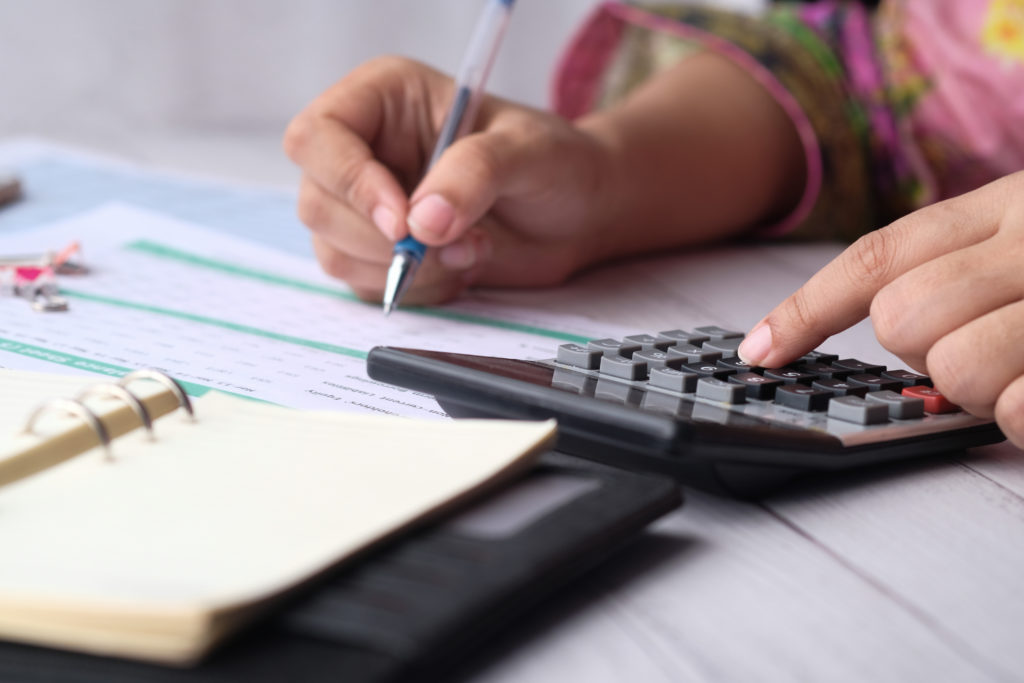 Here are some of the most common jobs you can get with an accounting degree. Accountants often earn more than $70,000 annually. That's not bad pay by any stretch of the imagination, but it is a little lower than what many jobs you can get with a finance degree offer.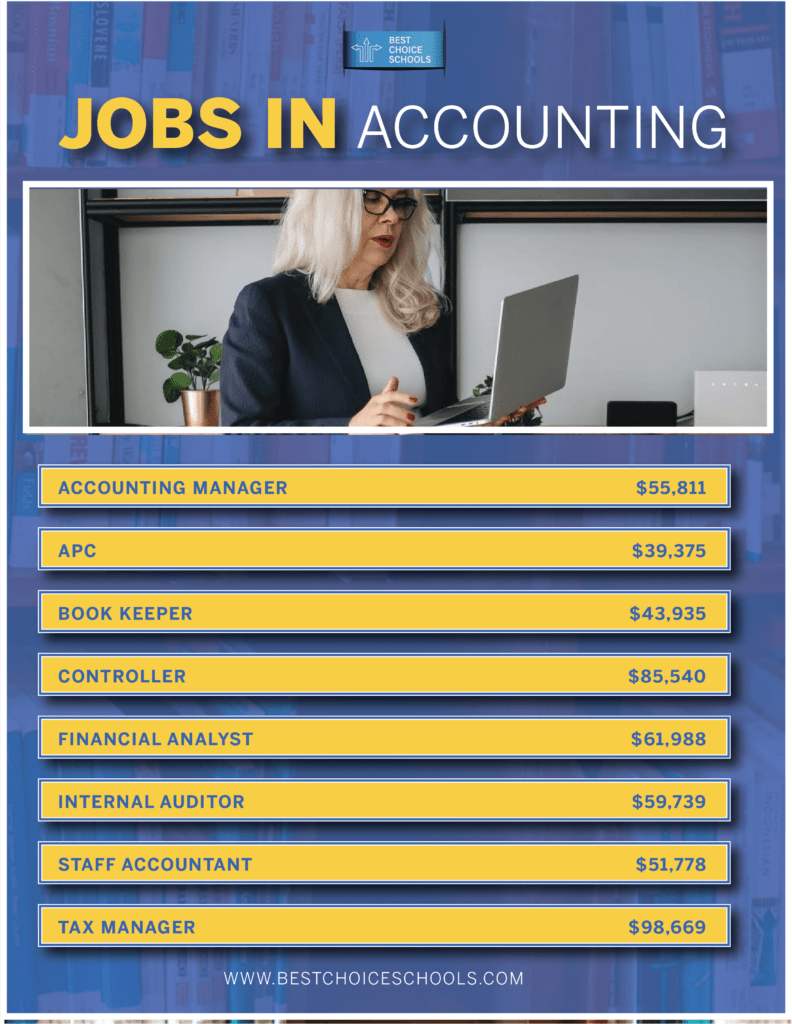 Accounting Manager
$55,811
Accounting managers have senior roles at companies and usually oversee a group of other accountants. Unsurprisingly, this means that most businesses prefer hiring people who have several years of industry experience, regardless of education or certification.
Accounting managers also work on complex and important tasks, such as company budgets, tracking financial data, and writing policies. In addition, many accounting managers coordinate with people in other departments, so interpersonal skills are also essential.
APC
$39,375
APCs are the people who pay bills for larger companies. This job mainly includes monitoring invoices, logging information, and paying money as needed. This makes it one of the few roles in accounting where you directly deal with money instead of just tracking other people's use of it.
APCs also tend to interact directly with people, including communicating with clients or people your business owes money to. That means that interpersonal skills are especially helpful.
Bookkeeper
$43,935
This is mainly an entry-level role, which means it's a great place to gain experience as an accountant. Many people work as bookkeepers while pursuing CPA certification.
Bookkeepers mainly maintain accurate financial records for clients by tracking things like income, expenses, invoices, and similar matters. Many bookkeepers work independently, but you might be able to find a position with an existing company that's willing to train people.
Controller
$85,540
This deceptively simple-sounding job is actually one of the most important accounting jobs at a company, usually reporting directly to the chief financial officer. Controllers help prepare operating budgets, manage financial activities, analyze data, and report to owners and executives.
In many cases, controllers are responsible for releasing and monitoring funds at the company. They often have discretion over when and how to do so, including creating plans to clarify when other departments can expect to get their money.
Controllers have a common variation known as a comptroller. Comptrollers are usually more senior in the company, performing more administrative tasks for companies with enough employees to split jobs this way.
Financial Analyst
$61,988
Financial analysts mainly look at buying and selling investments, with a particular focus on monitoring them to help understand trends. This can be a highly time-sensitive role, so the ability to process information quickly is advantageous.
Analysts may advise other company members on when to buy or sell things, how to decrease risk, and what to do for certain business decisions. Many financial analysts specialize in the buying side or the selling side of things, but this job is mostly the same either way.
Internal Auditor
$59,739
Internal auditors work directly for the company they're auditing, either as contractors or permanent employees. Many internal auditors focus on uncovering financial crimes, such as theft by employees, so training in financial law is quite helpful for this role.
Internal auditors may also look for inefficient practices and areas where clients can improve. Either way, this job requires a sharp eye for detail and a willingness to dig deep to uncover information.
Staff Accountant
$51,778
Staff accountants are usually part of a bigger accounting team at companies. Unlike bookkeepers, staff accountants often help senior staff members and may participate in special projects from time to time. This is still something of an entry-level role, but it's available without CPA certification and offers excellent training.
Tax Manager
$98,669
Tax managers are similar to accounting managers (above) but focus specifically on taxes and ways to save the company money. This job is vital for international firms that may have different tax obligations in other countries. Larger companies are more likely to have dedicated tax managers.
Some experienced accountants offer this as an on-demand service for smaller businesses that want help with their taxes.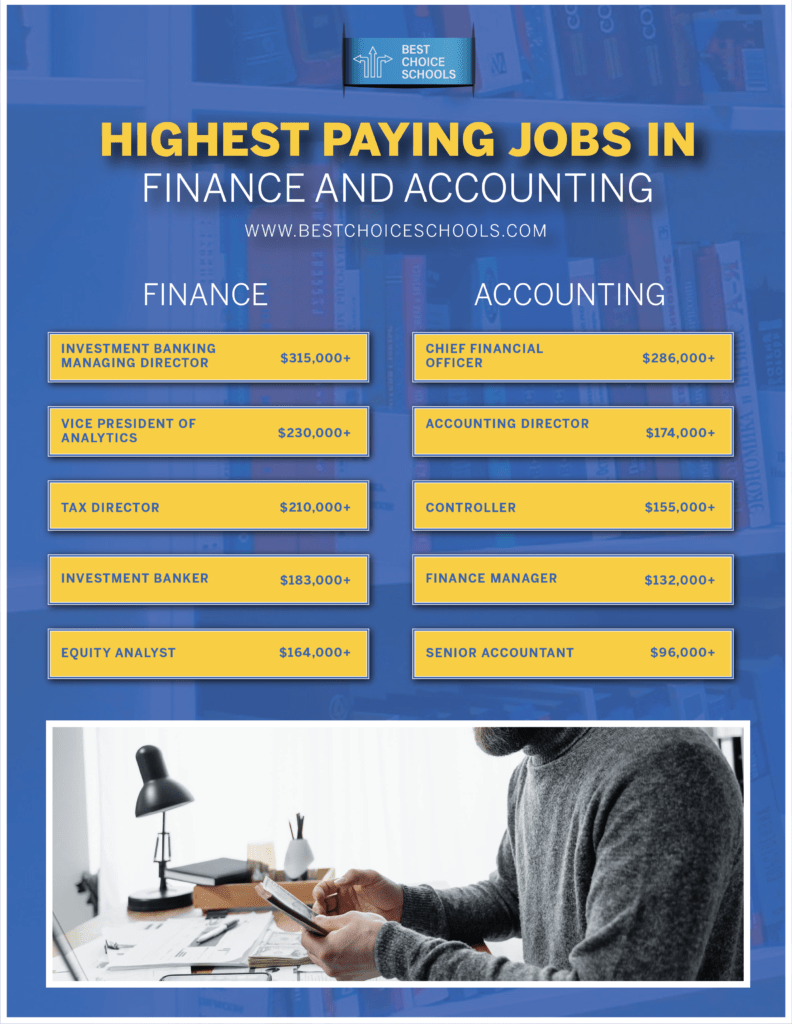 Related:
50 Great Scholarships for Studying Finance and Accounting
Is an Online Accounting Degree Looked on Favorably in the Industry?