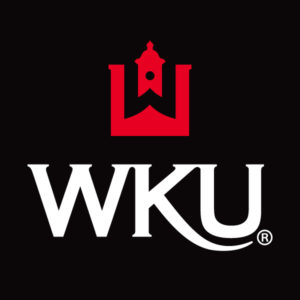 Western Kentucky University Degree Programs
Western Kentucky University appears in our ranking of the 20 Best Online Schools for Early Childhood Education.
Western Kentucky University (WKU) is a public educational institution located in Bowling Green, KY. The school includes a student body of over 21,000 students pursuing undergraduate and graduate degrees. The attraction of WKU is its academic offerings with 19 associate degrees, 28 graduate certifications, 191 majors, and 78 minors for undergraduates and 38 masters-level and six doctoral-level programs. With such a rich diversity of academic offerings comes the reputation for excellence that makes Western Kentucky one of the top Fulbright Scholar producers in the country.
Western Kentucky is sectored into six divisions or schools smooth the educational experience for its students. Those schools are:
College of Education and Behavioral Sciences
Gordan Ford College of Business
College of Health and Human Services
Ogden College of Science and Engineering
Potter College of Arts and Letters
Mahurin Honors College
There are two astounding programs at WKU that stand out well above the standards established at other schools. The first is the honors program. WKU took considerable time and effort in developing its original honors programs. The school studies other programs and finally included it in their academic makeup in 2007. Each year has seen adjustments in the curriculum as WKU continues to make advances to service its most gifted and dedicated students. Today, 1,300 students are enrolled in the WKU honors program. To complete this program, students must perform:
Three credit hours of Honors Level Citizenship Courses
Nine credit hours of Specified Honors Lower Division Courses
Six credit hours of Specified Upper Division Courses
One credit hour of a specially designed Proposal Writing Course
Three credit hours of Colloquium or Internship
Six credit hours of Thesis/Capstone Courses
Another outstanding program at WKU is its Forensic Speech Competition Team. The first team to compete in intercollegiate contests from Western Kentucky was created in 2003. Since then, the WKU Forensic Team has won repeated national championships in competitions sponsored by the American Forensic Association (AFA) and the National Forensic Association (NFA). Following those national level championships, the WKU team went on to win the International Forensic Association contest each year it was eligible to attend. Western Kentucky is the only school in the nation whose Forensic Team has won the AFA, NFA, and IFA competitions in the same year. Winning at such competitions is a testament to the preparation and education provided to the students at WKU.
Western Kentucky is moving into the modern online environment at a brisk pace. Of the 19 associate degrees offered at WKU, two are presented online—Associate of Science in Nursing and Associate of Interdisciplinary Studies. Of the 191 undergraduate programs, 14 are entirely available online, including:
Bachelor of Arts in Criminology
Bachelor of Arts in Sociology
Bachelor of Interdisciplinary Studies
Bachelor of Science in Computer Information Technology
Bachelor of Science in Dental Hygiene
Bachelor of Science in Engineering Technology Management
Bachelor of Science in Family & Consumer Sciences Family Studies
Bachelor of Science in Family & Consumer Sciences, Child Studies
Bachelor of Science in Health Care Administration
Bachelor of Science in Health Information Management
Bachelor of Science in Health Sciences
Bachelor of Science in Management, Business Administration
Bachelor of Science in Organizational Leadership
Bachelor of Science in Workforce Administration
Western Kentucky encourages students to pursue a minor along with their major field of study. Of the 78 majors WKU offers to students, the school presents six entirely online, including:
Minor in Criminology
Minor in History
Minor in Library Media Education
Minor in Nonprofit Administration
Minor in Performing Arts Administration
Minor in Sociology
Western Kentucky offers 31 master's programs which take from 33 to 36 credit hours to complete. These degrees cover a large gambit of the fields of study covered by WKU, including history, business, health care, sociology, mathematics, leadership, public health, biology, family studies, engineering, library science, education, and much more.
To cap its academic offerings, Western Kentucky presents four doctoral and two specialist programs. These advanced degrees require a minimum of 60 credit hours of study and include a publishable thesis or capstone project that the student must defend before a panel of experts. The intensity of these programs requires the students to space their studies over several years, a minimum of four years in most cases. The degrees at WKU include:
Specialist in Education in Gifted Education and Talent Development
Specialist in Education in School Psychology
Doctor of Psychology in Applied Psychology
Doctor of Education in Educational Leadership
Doctor of Nursing Practice
Doctor of Physical Therapy
About Western Kentucky University
Though Western Kentucky University's records show that the school opened its doors to its first students in 1906, its actual beginnings go back to 1876 with the founding of the Glasgow Normal School and Business College. The original purpose of the school was to supply teachers in a rural area and to educate students about the complexities of business. When, in 1906, the school became Western Kentucky University, the curriculum expanded into other areas of study. Today, the curriculum includes a diverse array of studies that appeal to students from every background.
Pascale and Collegenet rank Western Kentucky at 28th in its College Mobility Index. US News & World Report ranks Western Kentucky as 293rd among National Universities and 97th in Engineering Programs. The publication also ranks WKU as the Best University in the Southern Region.
Western Kentucky University Accreditation Details
Western Kentucky University is regionally accredited through the Southern Association of Colleges and Schools, Commission on Colleges. Special accreditations for programs presented by Western Kentucky include:
Academy of Nutrition and Dietetics (AND)
Accreditation Commission for Education in Nursing (ACEN)
American Dental Association (ADA)
American Physical Therapy Association (APTA)
American Speech-Language-Hearing Association (ASA)
Commission on Collegiate Nursing Education (CCNE)
Commission on English Language Program Accreditation (CELPA)
Council on Education for Public Health (CEPH)
National Association of Schools of Art and Design (NASAD)
National Association of Schools of Dance (NASD)
National Association of Schools of Music (NASM)
National Association of Schools of Theatre (NAST)
National Council for Accreditation of Teacher Education (NCATE)
National Association of Schools of Art and Design (NASAD)
Council for Accreditation of Counseling and Related Educational Programs (CACREP)
Commission on Accreditation for Health Informatics and Information Management Education (CAHIIME)
Network of Schools of Public Policy, Affairs, and Administration (NSPPAA)
National Recreation and Park Association (NRPA)
Council on Social Work Education Office of Social work Accreditation (CSWEOSA)
American Council for Construction Education (ACCE)
Accrediting Board of Engineering and Technology (ABET)
Association of Technology, Management, and Applied Engineering (ATMAE)
The Association to Advance Collegiate Schools of Business (AACSB)
Accrediting Council on Education in Journalism and Mass Communications (ACEJMC)
American Physical Therapy Association (APTA)
Western Kentucky University Application Requirements
To apply for admittance to WKU, students must present their high school transcripts that reflect a minimum of 2.4 GPA along with ACT or SAT scores. Their high school transcripts must reflect the completion of Kentucky's minimum high school graduation requirements.
Tuition and Financial Aid
Since WKU is a public school, it is supplemented by the state, allowing Kentucky residents a considerable break on tuition costs. Tuition at Western Kentucky for Kentucky residents is $10,802 per year, while non-residents pay $26,496. Students living on the campus add another $8,482 in room and board.
Financial aid in the form of Pell Grants and Federal Student Loans is available at Western Kentucky as it is with all accredited educational institutions. The Financial Aid Department at WKU specializes in finding funds the student will not be obliged to pay back after graduation. Some are based on need, while others are based on academic abilities.
Western Kentucky provides high-quality education to its students. Whether attending school at an undergraduate or graduate level, students discover new worlds and new information from which they gain new perspectives. Graduates from Western Kentucky University provide added gifts to any community in which they find themselves.