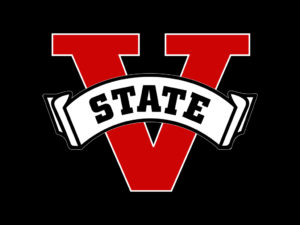 Degrees Offered at Valdosta State University
Valdosta State University appears in our ranking of the 20 Best Online Schools for Early Childhood Education.
Valdosta State University is comprised of eight colleges and hosts just over 50 undergraduate selections and 60 graduate programs. Students can also pursue certificates at both the undergraduate and graduate levels. At Valdosta State University, students are taught to think beyond their academic expectations. The curriculum is designed to provide students with research opportunities and intimate learning environments to be successful in their future endeavors. Undergraduate students are welcomed into the university by way of first-year programs and three unique communities. Valdosta State University also provides the same quality of higher-learning via a virtual classroom.
Colleges and Programs
Graduate School
The Graduate School is made up of a group of knowledgeable and well-versed professionals who are dedicated to providing upperclassmen with an academic experience that is driven by passion and service. Graduates are thoroughly prepared and equipped for their futures in each of the available programs.
Honors College
The Honors College is for students who are eager to become members of a tight-knit community who consistently practice innovation within the academic environment. Members of the Honors College have the opportunity to engage in courses that are fueled by creative thinking and rigorous studies. Students will participate in community service events and research opportunities that are designed to enlighten and instill a sense of awareness beyond the classroom. Scholars who participate in the Honors College will live in residential housing alongside their peers. The Honors College boasts smaller class sizes, a number of scholarship opportunities and interaction with faculty members who are highly skilled in their profession.
College of the Arts
Art
Art Education
Public Relations
Mass Media
Dance
Music Education
Music Performance
Langdale College of Business Administration
Accounting
Economics
Finance
International Business
Management
Fintech
Marketing
James L. and Dorothy H. Dewar College of Education and Human Services
Adult and Career Education
Curriculum, Leadership and Technology
Initial Teacher Preparation Services
Kinesiology and Physical Education
Library and Information Studies
Academic Centers
Program Performance Data
College of Humanities and Social Sciences
English
Philosophy and Religious Studies
History
Political Science
Women and Gender Studies
Interdisciplinary Studies
Native American and Indigenous Studies
College of Nursing and Health Sciences
Nursing (B.S.N, M.S.N)
Health Sciences
Exercise Physiology
Athletic Training
Dental Hygiene
College of Science and Mathematics
Biology
Computer Science
Chemistry
Mathematics
Engineering Studies
About Valdosta State University
Valdosta State University first opened its doors in 1913 as a women's only facility with 18 students. One of the first programs offered at the college was a teacher preparation curriculum that was completed over the course of two years. For a while, students were required to wear full uniforms to class. Tuition was just $10 per year. By 1948, the institution was renamed to Valdosta Stae College. This same year, the college transitioned into a co-educational facility. From there, Valdosta State has managed to expand significantly to over 10,000 students who can pursue their degrees at all levels from an associate's to a doctorate. The university's reach goes beyond campus. Students from the surrounding region have access to Valdosta's resources.
Valdosta State University has pioneered a significant name for itself. Throughout its years of development, new buildings were established, and more programs were added to the expanding number of colleges. Valdosta State University was founded on the idea of putting students first. This value has allowed each student to find success and confidence throughout their academic years and through to becoming an alumnus. The quality of education is at the center of what Valdosta State University represents.
Valdosta State University Accreditation Details
Valdosta State University received accreditation from the Southern Association of Colleges and Schools Commission on Colleges. The university also has other accreditation credentials throughout various departments.
National Association of Schools of Art and Design
National Association of Schools of Theatre
National Association of Schools of Music
American Council on the Teaching of Foreign Languages
National Association of Schools of Public Affairs and Administration
Computing Accreditation Commission of ABET
AACSB International
Council for the Accreditation of Educator Preparation
Commission on Collegiate Nursing Education
Commission on the Accreditation of Athletic Training Education
Commission on Accreditation of Allied Health Education Programs
Valdosta State University Application Requirements
Valdosta State University accepts applications on a rolling basis. First-year undergraduate students should submit satisfactory SAT OR ACT scores, a satisfactory GPA index, and a completed high school curriculum, official high school transcripts. Students should create an online account and submit a virtual application and fee of $40. Students who qualify for the Honors College should submit a customized application through the Honors College portal.
Graduate students should submit official transcripts, letters of recommendation, satisfactory and GRE, MAT, or GMAT scores. Some supplemental materials include personal essays or goal statements and a resume. Prospective graduate students should submit a $45 fee along with a completed application.
Tuition and Financial Aid
First-year undergraduate students who are residents of the state will pay $16,950. Undergraduates who are non-residents will pay $30,768. This cost includes fees and other expenses such as technology, parking, health facility access, and the institutional fee. For meal plans and dining, there are different options that range anywhere from $150 to $775. Students who reside on campus will pay $2,165 for a double occupancy room.
Graduate students who are residents of the state will pay a tuition of $16,308. Students who are non-residents of the state will pay $32,180. The cost of a meal plan and residential housing is the same for graduates.
Students can receive financial aid in the form of a grant, loan, or scholarship. The university provides 68% of the undergraduate student body financial assistance in the form of a Pell grant. The average amount provided is $5,910.
Valdosta State University not only has an impressive library of programs to choose from but it also boasts an excellent campus location for a dynamic combination of leisure and learning.