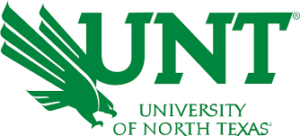 Degrees Offered at The University of Texas-Denton
The University of Texas-Denton appears in our ranking of the 20 Best Online Schools for Education (Graduate).
The University of Texas-Denton offers 106 bachelor's selections, 88 master's programs and 36 doctoral degrees for students of all educational levels to choose from. The university is recognized as one of the front-running universities in North Texas due to its massive and generous academic library. Each of these programs of study can be found within one of the 14 colleges and schools housed at the University of Texas-Denton.
Colleges and Schools
Toulouse Graduate School
College of Education
College of Engineering
College of Health and Public Service
College of Information
College of Liberal Arts and Social Sciences
College of Merchandising, Hospitality and Tourism
College of Music
College of Science
College of Visual Arts and Design
Frank W. and Sue Mayborn School of Journalism
G. Brint Ryan College of Business
Honors College
New College
Texas Academy of Mathematics and Science (TAMS)
Undergraduate Programs
Alternative Dispute Resolution
Anthropology
Applied Behavioral Analysis
Audiology/Speech-Language Pathology
Aviation Logistics
Biochemistry
Business Analytics
Biomedical Engineering
Business Computer Information Systems
Business Integrated Studies
Ceramics and Metalsmithing and Jewelry
Graduate Programs
Conducting
Criminal Justice
Curriculum and Instruction
Early Childhood Education
Economics
Educational Leadership
Educational Psychology
Electrical Engineering
Geography
Higher Education
Hospitality Management
Information Science
Doctoral Programs
Information Technology and Decision Sciences
Kinesiology
Learning Technologies
Management
Marketing and Logistics
Materials Science and Engineering
Mathematics
Mechanical and Energy Engineering
Music Education
Music Theory
Musicology
Special Education
Online Programs and Certificates
Advanced Management in Libraries and Information Agencies (Graduate certificate)
M.S. in Advanced Data Analytics
M.A. or M.S. in Applied Anthropology
Applied Behavior Analysis (graduate certificate)
Archival Management (graduate certificate)
Bachelor of Applied Arts and Sciences
B.S. in Criminal Justice
B.S. in Information Science and Applied Technology
B.S. in Rehabilitation Studies
Ph.D. in Learning Technologies
About The University of Texas-Denton
The University of Texas-Denton is one of the biggest universities in the United States. Located in the metropolitan area of Texas, the university offers a wealth of resources, entertainment, opportunities, and shopping experiences for students who are residing on campus nearby. The college's town is comprised of less than 200,000 residents which makes for a peaceful, close community environment for all. Since it first opened its doors, the University of Texas-Denton has been committed to providing students with the means to impact their surrounding community and extend the same efforts beyond campus and out into the world. The goal has always been to shape tomorrow's leaders who are quick-witted and intelligent enough to become the most innovative decision makers they can be.
The University of Texas-Denton Accreditation Details
The University of Texas-Denton receives accreditation from the Southern Association of Colleges and Schools Commission on Colleges. The university also holds accreditation credentials for a number of other programs:
AACSB International – The Association to Advance Collegiate Schools of Business
ABET
Accreditation Commission for Programs in Hospitality Administration (ACPHA)
Accrediting Council on Education in Journalism and Mass Communications
American Academy of Forensic Science-FEPAC
American Chemical Society
American Library Association
American Psychological Association Commission on Accreditation
American Speech-Language-Hearing Association (ASHA)
Association for Behavior Analysis International
Commission on English Language Program Accreditation (CEA)
Council for Accreditation of Counseling and Related Educational Programs (CACREP)
Council for Interior Design Accreditation
Council on Rehabilitation Education (CORE)
Council on Social Work Education
National Association of Schools of Art and Design
And more…
The University of Texas-Denton Application Requirements
First-year undergraduate students should submit satisfactory SAT or ACT scores, a satisfactory GPA, letters of recommendation from a high school counselor or principal, and an entrance interview. To be considered for early admissions, students should provide all of the listed documents along with a letter of approval from parents or guardians. Students should complete a virtual application.
Transfer students will be required to submit proof of completed credit hours from the previously attended college or university. Transfers students should have a minimum GPA of 2.5, and be able to showcase proof of a high school diploma.
Graduate and doctoral students should select their program of choice and follow instructions for required documents that should be provided when submitting the initial admissions application. Some of those documents include official transcripts, letters of recommendation, letters of intent, personal statements, and GRE or GMAT scores.
Tuition and Financial Aid
The average cost of attendance includes the prices of tuition + fees, housing options and meal plans, books, supplies, transportation fees, and other miscellaneous personal expenses. Undergraduate students who are residents of the state of Texas and are enrolled as full-time students will pay a tuition amount of $25,680. Students who are non-residents of the state of Texas will pay a tuition amount of $38,340.
Graduate students who are residents of the state of Texas and are enrolled in no more than nine credit hours per semester will pay $22,568. This price is based on students living off-campus.
For graduates who are non-residents of the state, tuition will be $30,164.
International students have a variety of factors to consider prior to receiving an estimate for tuition costs. An official estimate will be provided to students once they have provided immigration documents. In some cases, international students can qualify for in-state tuition rates.
The University of Texas-Denton provided financial aid in the form of grants and scholarships to 46% of undergraduate students. On average, students will receive either a grant or scholarship award of at least $7,621. Students can also apply for financial aid in the form of loans or work-study.
The University of Texas-Denton is committed to your success. If you're looking for a university that is dedicated to your future, look no further.