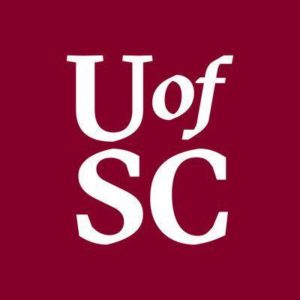 Degrees Offered at The University of South Carolina
University of South Carolina appears in our ranking of the 20 Best Online Schools for Doctorate Degrees.
The University of South Carolina offers 300+ programs within 16 colleges. At the undergraduate level specifically, students can choose from 100 unique programs. The department of undergraduate studies is committed to providing students with world-class educational opportunities both within the classroom and beyond it. Students are encouraged to explore their talents and strengths from the moment they set foot on campus for their first day of class. Internships and other service-learning programs are readily available for students to practice putting their natural and learned skills into action. If selecting a major is proving to be a challenge, the academic advisors on campus are equipped to guide students to the best-fitting choice.
Undergraduate programs and areas of study
Accounting
Advertising
African American Studies
Athletic Training
Business Administration
Cardiovascular Technology
Chemistry
Comparative Literature
Computer Science/Computer Engineering
Engineering: Biomedical Engineering
Human Resources
Hospitality Management
Similar to the undergraduate department, The Graduate School provides students with the foundation they need to propel themselves into their studies and eventually future careers. Graduate students are provided with programs that test their integrity and motivate them to think on their feet and outside of the box. The faculty members play a major role in implementing a way of life within the classroom that is designed to inspire students to reach their fullest potential. Collaborative environments offer hands-on experiences that enhance personal development and academic success. Graduate students can select from over 240 different programs including certificate options.
Graduate programs and areas of study
Anthropology
Applied Behavior Analysis – MEd
Art Education
Aging – CGS
Aerospace Engineering
Advanced Practice Nursing
Adapted Physical Education
Health Education and Student Affairs – MEd
Higher Education Leadership – CGS
Geograpgy
General Public Health – MPH
Foreign Languages
French
Genetic Counseling
Teaching and Learning
Teaching English to Speakers of Other Languages
Foundations of Education – Ph.D.
About The University of South Carolina
The University of South Carolina was founded in 1801 and was previously regarded as South Carolina College. The university experienced life pre and post Civil War and still managed to thrive during the postwar hardships. In 1906, South Carolina College went from a college to a university and was established as a national institution. Back in 2001, the university celebrated 200 years of being active and education thousands of students from around the world.
The University of South Carolina has received a plethora of recognition awards for its outstanding service in higher learning. U of SC ranked 1st for "Best International Experience" by the Financial Times. The National Academy for Kinesiology ranked the "Ph.D. Program in Excercise Science" 1st in its department. U of SC has also received recognition from the Carnegie Foundation for its community engagement. For graduate programs, the university ranked 8th out of 25 possible slots. Both Forbes and Kiplinger dubbed the University of South Carolina a "Best Value" for a public institution. The university has also been recognized by the Chronicle of Higher Education for being a top producer of U.S. Fulbright Students.
The University of South Carolina's mission is to educate students by providing them with hands-on experiences in research and community engagement. Creativity is the foundation of the higher learning curriculum. The University of South Carolina boasts an extremely diverse student body who proudly carry out the derivatives of the university's mission. U of SC stands on the belief that promoting knowledge and cultural enrichment will deeply enhance the quality of life.
U of SC has a wealth of student activities both on campus and beyond it. Students can choose from more than 1,500 unique study abroad programs. Life on campus is just as intricate with fraternities and sororities, student affairs and events, leadership opportunities, multicultural activities, and student government associations. As students adjust to a new life at the University of South Carolina they are supported by their peers as well as faculty and staff members who are committed to preparing newcomers for a successful academic career. Each student is equipped with the necessary tools to thrive from the moment they set foot on campus.
The University of South Carolina Accreditation Details
The University of South Carolina received accreditation from the Southern Association of Colleges and Schools Commission on Colleges (SACSCOC). The university also holds accreditation in select departments.
The University of South Carolina Application Requirements
First-year undergraduate students should provide a completed application, self-reported high school transcripts, satisfactory self-reported SAT or ACT scores, a minimum GPA of 3.0, and a $65 application fee. Undergraduate students who are applying to the Honors College should submit letters of recommendation.
Graduate students should complete the initial application prior to submitting supplemental materials. Each department has its own unique set of documents that are required for admissions. In general, graduates should possess a bachelor's degree. Prospective students should submit official transcripts, official test scores, several letters of recommendation, a $50 application fee, and an English proficiency if applying as a non-citizen.
Tuition and Financial Aid
Undergraduate students who are residents of the state of South Carolina will pay a tuition of $25,957. Students who are non-residents will pay a tuition of $46,946. This estimate includes the price of housing, meals, books, supplies and a technology fee.
Graduate students who are residents of the state of South Carolina and participating in full-time credit hours will pay per-semester tuition of $6,867 while part-time students will pay $572.25. Non-resident graduate students who are full-time will pay $14,880 and part-time non-resident students will pay $1,240 per semester. Graduates who wish to take more than 16 credit hours will pay $80 per credit thereafter.
Students can apply for financial aid by creating a FAFSA account and obtain assistance via a grant, loan, work-study or scholarship. On average, 72% of students received scholarships from the university with awards amounting to at least $6,227.
The University of South Carolina has a wealth of opportunities awaiting you, get started today.