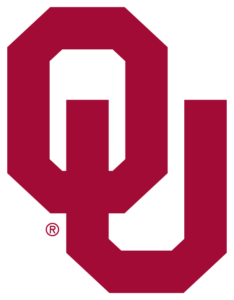 Degrees Offered at Oklahoma University
The University of Oklahoma appears in our ranking of the Top 10 Online Universities You Can Start Anytime.
The University of Oklahoma is a public research college and land-grant institution that offers over 170 degree programs in more than 40 academic departments. The educational culture at OU is centered around experiential learning and inclusivity for students of diverse backgrounds. Whether students are looking for a quick path to a high-paying profession or an in-depth dive into a lifelong academic career, the degree options available at OU are ideal for any situation. From business administration and social sciences to nursing and public health, OU offers a wide variety of degree majors and graduate programs.
Students can begin working with professional researchers as early as their first year. The graduate school at OU offers some of the highest-ranked master's and doctoral program in the world. Researchers at OU are working on solving some of the world's trickiest problems. The petroleum engineering program is ranked in the top 10 nationally. The fine arts department at OU is also very competitive, with the dance program ranked in the top three nationally. OU is home to the National Weather Center, where meteorology students and researchers from all over the world meet to discuss ideas in this growing field.
Many bachelor's and master's degrees are available entirely online. The most popular online degrees are the bachelor of business administration and the bachelor of science in nursing. These options are available to freshmen students as well as transfer students looking for a flexible bachelor completion program. The RN to BSN completion program takes two years of full-time enrollment to complete, and it offers professional nurses a career boost that can lead to leadership roles in hospital and clinical settings.
Residential students at OU can choose from a full range of associate's, bachelor's, master's and doctoral programs, including the Doctor of Nursing Practice and Doctor of Philosophy in Nursing programs. The healthcare and medical fields are more than adequately represented on campus at OU. Healthcare-related departments include the College of Allied Health, College of Dentistry, College of Medicine and the Fran and Earl Ziegler College of Nursing.
About University of Oklahoma
OU was founded in 1890 by the governor of Oklahoma in connection with the Oklahoma Territorial Legislature. The university originally consisted of three campuses: an agricultural and mechanical college, a teacher's college and a liberal arts university. The agricultural and mechanical college was originally located in Norman, Oklahoma, and it was called Norman Territorial University. The name of the Norman campus was changed to the University of Oklahoma in 1907, and during the 20th century, all of the campuses were integrated into the main university system.
The name change of OU was preceded by a devastating fire that destroyed the university's only building in 1903. The university administration unanimously elected to begin construction on a new building, which would feature the distinctive Oklahoma architectural style later dubbed Cherokee Gothic. This architectural style is one of the hallmarks of the culture at OU. It is a traditional Gothic style that incorporates many elements from the Cherokee culture that flourished for centuries in Oklahoma.
During the economic boom of the 1920s and the subsequent Great Depression, enrollment at OU grew steadily. It slowed in 1939, when the United States entered World War II, and then increased again when troops returned home after the war. By the 1960s, enrollment had surged to over 17,000 students. Academic departments and programs were added to the university on an ongoing basis. Today, OU offers a full range of accredited degrees programs from its physical and online campuses. Many programs at OU are globally ranked in the top 100. The Bachelor of Science in Library and Information Studies program is ranked number 28 in the world, and the two-year physician's assistant program is globally ranked number 46.
University of Oklahoma Accreditation Details
OU is institutionally accredited by the Higher Learning Commission, and many departments are independently accredited by specialized agencies. The HLC is the regional accrediting body approved by the federal government to accredit universities throughout the Midwest. Regional accreditation offers the highest level of trust and transferability of credits to other institutions.
OU is a large public university, and many of its departments are accredited by multiple agencies for various degree programs. The College of Pharmacy is accredited by the Accreditation Council for Pharmacy Education. The College of Law is accredited by the American Bar Association. Ph.D. doctoral programs in psychology are accredited by the American Psychological Association. The highly ranked College of Music is accredited by National Association of Schools of Music, and the equally prestigious College of Theater Arts is accredited by the National Association of Schools of Theater. Teacher education programs at OU are accredited by the National Council for Accreditation of Teacher Education. Many other colleges and departments are accredited by specialized agencies.
University of Oklahoma Application Requirements
With an acceptance rate of 71 percent and a graduation rate of 67 percent, OU succeeds in accommodating a diverse student body. The application requirements are similar for enrollment in undergraduate, graduate and online programs, but specific documents are required for each enrollment type. Freshmen applications must include a copy of a high school transcript or proof of a GED. Transfer students must have at least 30 hours of credit completed at an accredited college. Graduate students are required to have a bachelor's degree from an accredited college. The degree can be in any subject, but additional GRE testing may be required for students applying for graduate programs in science, technology, engineering or mathematics. Semester start dates are flexible for online programs, and application deadlines occur about 30 days before the start of a semester.
Tuition and Financial Aid
Tuition for in-state residents of Oklahoma is $10,881 per year. For non-residents, the rates rise to about $25,203 per year. Tuition estimates are the same for students of undergraduate, graduate and online programs. The cost of books and living expenses can increase the total cost by about $16,427 per year. After financial aid is calculated, the average cost of an education at OU is $17,288 per year. Need-based aid can be obtained through the Free Application for Federal Student Aid website. Federally subsidized and unsubsidized loans have low interest rates and do not need to be paid back until the student drops below half-time enrollment status. The University of Oklahoma offers scholarships and work-study programs for undergraduate and graduate students.