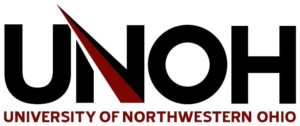 Degrees Offered at the University of Northwestern Ohio
The University of Northwestern Ohio appears in our ranking of the 20 Best Online Schools for Marketing.
The University of Northwestern Ohio presents 5 colleges with over 50 different degree programs. Each of these colleges has varying levels of degree participation with associate's and baccalaureate degrees being primarily offered. UNOH features a College Credit Plus program that allows qualified high school students to enroll in college-level courses. CCP is available both on-campus and online. The University of Northwestern Ohio's online program is flexible and designed to cater to busy student schedules. Popular options at UNOH include baccalaureate degrees in accounting (CPA with a 5-year track), forensic accounting, marketing, and agribusiness management.
The College of Applied Technologies offers associate's degrees and certificates
The College of Business offers bachelor's and associate's degrees
The College of Health Professions offers bachelor's and associate's degrees
The College of Occupational Professions offers associate's degrees and certificates
Graduate College offers an online MBA program
Students can delve into a wealth of associate's options in IT such as IT-Digital Multimedia Design, IT-Digital Forensics, IT-System Administration or IT-Network Security in the College of Occupational Professions. Consider pursuing the College of Applied Technologies which offers associate's degrees in Automotive/Diesel Technology, Heating, Ventilation, Air Conditioning, and Refrigeration Technology or High-Performance Motorsports Technology. Students can begin their business careers by pursuing a baccalaureate degree in Business Administration before obtaining their online MBA with UNOH. The College of Business offers the following three options: Agribusiness Management, Automotive Management, and Marketing.
At UNOH, students are set up for success. Those who are seeking an associate degree can graduate in as few as 18 months while bachelor's degree-seeking students can complete their studies in just 3.5 years instead of 4. With a healthy list of engaging, hands-on, affordable, professional courses to choose from, this is where real-world experiences meet resources. Students will also develop industry relationships by participating in internships which can contribute to an increase in career earning potential.
About the University of Northwestern Ohio
The University of Northwestern Ohio was founded in 1920. Located in a pleasant, safe Midwestern community of Lima, Ohio. UNOH is widely recognized for its leading programs in industries such as diesel and automotive. Stretched across just 200 acres, UNOH offers a small-town charm that is surrounded by family-owned restaurants, popular food chains, crafty shops, and a handful of attractions. If the mom and pop's feel becomes too familiar, students can visit the nearby mall and take quick trips to Toledo, Dayton and Columbus, OH, and Fort Wayne, IN. Or they can take weekend trips to Chicago, Cleveland, Detroit, and Lousiville. UNOH's community has grocery stores and banks all within walking distance. The University of Northwestern Ohio boasts a 28 to 1 faculty to student ratio, which is one of the highest in the state. Class sizes are limited to just 25 students, which means everyone will receive personal instruction and assistance from professors from their first day until their graduation. UNOH ensures that students don't just feel like another number. Developing strong, close-knit relationships with educators and professors who are entirely committed to helping students thrive guarantees the educational investment made will be entirely utilized. From the moment students enroll, the goal is to prepare them fully for a career in any chosen field of study.
Life on campus is all about building long-lasting friendships with like-minded, goal-oriented individuals. The student life setting is extremely outgoing and social. Racers Station is an excellent area on campus that features karaoke, comedy shows, pool tournaments, and video game tournaments. Student activities like Oktoberfest, foam parties, and dorm block parties are sure to entertain! Students who wish to participate in sports can join intramural kickball, volleyball, soccer, and basketball teams. The University of Northwestern Ohio has common campus amenities like the library and athletic complex. The complex offers 60 on-demand fitness classes with over 80 different cardio and strength machines. Students who live on campus can choose between the four different resident halls which are College Park, Racers Village, Northwestern Park, and Sherwood Park. Each apartment-style dormitory village hosts two to four bedrooms, a cozy living area, a kitchenette, and a small dining area.
The University of Northwestern Ohio Accreditation Details
The University of Northwestern Ohio boasts several unique accreditations. Primarily accredited by the Higher Learning Commission, a handful of UNOH's business programs are accredited by the Accreditation Council for Business Schools and Programs (ACBSP). UNOH's Medical Assistant Technology program is accredited by the Commission on Accreditation of Allied Health Education Programs by way of the Medical Assisting Education Review Board (MAERB). The Commission on Accreditation of Health Informatics and Information Management Education accredited the Health Information Technology Program. The University of Northwestern Ohio is an active member of the Open Pathway. This union requires a mandatory Quality Initiative from the university.
The University of Northwestern Ohio Application Requirements
For all students, a $20 application fee is required. After completing the entire application, prospective students who have been accepted can expect to hear back from UNOH within four weeks. Hopefuls can apply for admissions via mail, in-person or online. For consideration, UNOH requires the following documentation:
High school transcripts (Undergraduate)
Placement testing results (Undergraduate)
SAT or ACT scores of 1170 or 26 (Undergraduate)
A baccalaureate degree (Graduate College)
3.0 GPA (Graduate College)
Offical transcripts from previous facility (Graduate College)
SAT OR ACT English scores of 26+ or 18+ (Transfer Students)
Cumulative GPA of 2.00 (Transfer Students)
For more information on application procedures and requirements, visit UNOH's Admissions Homepage.
Tuition and Financial Aid
Tuition at UNOH varies by college. Housing fees and costs also vary depending on which complex students choose to live in. Visit the housing options page for detailed information on pricing.
College of Applied Technologies – $1,700/6 week session
College of Business, Health Professions, and Occupational Professions – $230/credit
Online Degrees in the College of Business, Occupational Professions, and Health Professions – $275/cedit
UNOH offers aid in the form of grants, loans, scholarships, and work-study. Average undergraduate awards are $6,343 with 64% of students receiving grants or scholarships. For further inquiries regarding tuition, fees and costs visit UNOH's financial aid homepage.
The University of Northwestern Ohio cannot wait to welcome you!