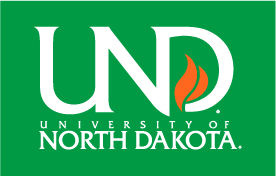 University of North Dakota Degree Programs
The University of North Dakota appears in our ranking of the Top 10 Online Universities You Can Start Anytime.
The University of North Dakota offers a variety of programs, including undergraduate, graduate, and certificate options. Students will find both online and on-campus programs..
Students who want to earn an undergraduate degree have over 100 options, from accounting to air traffic management. Students can also choose from aviation management, banking/financial, biology, chemical engineering, chemistry, computer science, cyber security, and many others. Some of these programs are designed to be a combined bachelor's and master's degree. That allows students to earn both degrees in a shorter period of time.
Students who want to earn a master's degree have over 60 options available. Options include applied economics and biology, along with biomedical sciences and civil engineering.
Doctoral degrees (Ph.D.) are also available, and there are over 35 options. Students can choose from biomedical engineering and biology to history and scientific computing.
Students who want to get a certificate of completion have a variety of options, both at the undergraduate and graduate level. Undergraduates can take aerospace studies, cyberpsychology, various foreign languages, entrepreneurial studies, and writing/editing. Graduate certificates include health administration, college teaching, quantitative research methods, and public health, among others.
Pre-professional programs are also available and include Pre-Chiropractic, Pre-Law, Pre-Medicine, Pre-Dentistry, and more.
Students who want to earn their degree online have a variety of options, as well. For a master's degree, students can choose from 48 different options, including accountancy, applied economics, chemical engineering, civil engineering, and many others. Online doctoral degrees can include chemical engineering, nursing, and a variety of engineering majors. Some certificates are also available as online courses. These include applied economics, behavioral health, forensic psychology, health administration, and many others.
About the University of North Dakota
The University of North Dakota was founded in 1883. In fact, it was established before the state was established (six years later). The college gave North Dakota its name because the former Dakota territories were later separated into two states. Today, it is the state's largest campus with over 550 acres.
Every accredited college offers the best education possible. However, not every school will prepare its students to make an impact on the community. UND is one of the top research and academic institutions in the nation. It is currently investing more than $400 million for campus renewal needs. It removed 52 deteriorated or unused buildings to make way for a more innovative campus.
About 85 percent of all graduates from the University of North Dakota go on to become employed in positions that relate to their educational background. Therefore, students get a more focused education that prepares them for their new career.
University of North Dakota Accreditation Details
The University of North Dakota is accredited by the HLC (Higher Learning Commission). It is also positioned with Harvard, MIT, and Stanford for innovation.
While the school itself is accredited, many programs within the school are accredited by appropriate accrediting agencies. For example, the Association to Advance Collegiate Schools of Business has accredited all of the business coursework. The Accreditation Board for Engineering & Technology has accredited all the technology-based and engineering coursework. Students can find a full list of accrediting agencies on the school's website.
University of North Dakota Application Requirements
Students who wish to apply at the University of North Dakota must complete an online application. Most programs require an application fee of $35. This is nonrefundable and is required when the student submits his or her application.
Students must also provide the materials needed, such as transcripts, a statement of goals, English proficiency test results, recommendation letters, and more. Some programs have other requirements, so it is essential that students check. Other requirements can include experience in a related field, resume, or essay.
Students who want to enter into a certificate program only have to pay the fee and submit the completed online application. There are specific dates for which students need to apply for admission. However, online students do have flexibility with start dates.
Tuition and Financial Aid
Most students believe that tuition costs are extremely high, but at UND, it might not cost as much as one might think. Tuition rates vary based on many factors, including:
Where the student lives
What degree the student wants to seek
The number of credits the student will take
Whether or not the student has dependent, veteran, or military status
Comparisons between this and other schools can be challenging because many of the fees required are rolled into the rate of tuition. This helps students know their costs upfront. Along with such, UND tuition caps at the full-time rate for each semester (on-campus students only). Therefore, on-campus students that take 15 credits during the fall semester only pay for 12 credits.
The cost per credit for undergraduate students living in North Dakota or taking online classes is $399. Those in Minnesota can expect to pay $440 while those in any other state can expect to pay $570. Therefore, tuition and fees for North Dakota residents are about $9,500 while it will cost $10,700 for Minnesota residents and $13,800 for students in any other state. Room and meal plans cost $9,544, and books/supplies will cost $1,000.
Graduate students in North Dakota or online can expect to pay $439 with Minnesota residents pay $558 and residents of other states paying $659. Mandatory fees range about $57. These rates do not include music lessons, study-abroad scenarios, and flight costs for aviation programs. Some programs may have other rates or fees included. For example, the accountancy online credit cost is $765 instead of the normal $439.
Financial aid is available to those who need it. Students can consider scholarships, many of which are automatically applied if the student is eligible. This can help students save money automatically.
Financial aid comes in a variety of forms. Students should fill out the FAFSA form with detailed and full information. They can find a variety of options, such as grants (which do not have to be paid back) and loans (which must be paid back). The University of North Dakota also offers on-campus employment opportunities through a work-study program.