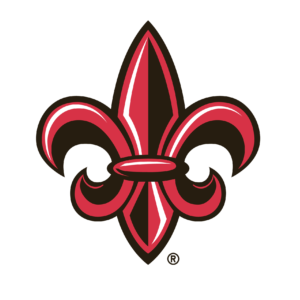 The University of Louisiana at Lafayette Degree Programs
Check out our ranking of the 20 Best Online Schools for Forensic Psychology.
The University of Louisiana at Lafayette (UL) is the largest university in the University of Louisiana System. With an undergraduate enrollment of over 15,000 students, the school offers a vast array of diplomas. The UL campus is located within the city limits of Lafayette, Louisiana on 14,000 acres, which is indicative of the growth the university had seen since its inception in 1901 when 125 students enrolled in the new school that covered 25 acres to study for degrees in agriculture, stenography, and mechanics. Today, the school offers degree programs, including 80 undergraduate degree programs as well as 27 master's and 11 doctoral degree programs.
To streamline its academic programs, the university is divided into eight colleges and schools including:
College of Arts
College of Business
College of Education
College of Engineering and Science
College of Liberal Arts
College of Nursing & Allied Health Professions
College of Sciences
University College
UL is beginning to expand its online presence. Most of its online programs are offered in the masters and certification programs. UL's recent foray into online presentations is encouraging. Of the university's 80 baccalaureate programs, the school currently offers five entirely online as well as in the traditional classroom, and it looks like others will soon be following. Those online bachelor degree opportunities are:
Bachelor of Science in Business Administration-Management
Bachelor of Science in Kinesiology-Health Promotion & Wellness Concentration
Bachelor of Science in Health Services Administration
Bachelor of Science in Nursing (RN-BSN)
Bachelor of Science in General Studies
The school encourages students to pursue a minor degree to accompany their major while studying for their undergraduate degree. Indeed, any student pursuing a major housed in the College of Liberal Arts is required to add a minor degree to their major. The minor can be one within the College of Liberal Arts or from any other college or school at UL. Some special minors are available for students in the College of Liberal Arts, business students, and engineering students.
Masters-level degrees at UL require a minimum of 30 credit hours and a maximum of 36 credit hours, which usually take two to three years to complete. The masters-level degrees at UL that do not require a capstone demand the completion of 36 credit hours of study. The completion of a capstone project demonstrates the student's understanding of the subject matter and often includes the production of a publishable paper that the student must defend before a committee of chosen faculty members. Of the 27 masters-level programs that UL sponsors, five are available entirely online, and one is a hybrid program. These exceptional programs are:
Master of Business Administration
Master of Education in Curriculum and Instruction-Instructional Specialist Concentration
Master of Education in Educational Leadership (Hybrid program)
Master of Science in Nursing
Master of Science in Computer Science
Master of Science in Systems Technology
For those seeking a specialized focus in an area, UL offers graduate certifications in several areas. Graduate certificates include anywhere from 12 credit hours to 18 credit hours of study to complete and focus on a specific area of a general field. These certifications are appropriate for students who already have an undergraduate degree in the area of study or may operate as a further sharpening of expertise for students who hold a masters-level degree in the subject. Because most students engaged in a graduate certification program are already employed, some of the programs are offered entirely online, such as the:
Graduate Certificate in Business Administration
Graduate Certificate in Cardiovascular Nursing
Graduate Certificate in Instructional Coaching
Graduate Certificate in Professional Writing
Of the 11 doctoral-level programs available at UL, one is presented entirely online—Doctor of Practical Nursing. The other ten doctorates are only available through the traditional classroom approach. These selective programs involve an intense curriculum along with significant fieldwork and a thesis that must move forward ideas that enhance current knowledge in the area of study. These degrees include:
Doctor of Education in Educational Leadership
Ph. D. in Applied Language and Speech Sciences
Ph.D. in Computer Science
Ph.D. in Computer Engineering
Ph.D. in Earth and Energy Sciences
Ph.D. in English
Ph.D. in Environmental and Evolutionary Biology
Ph.D. in Francophone Studies
Ph.D. in Mathematics
Ph.D. in Systems Engineering
About the University of Louisiana at Lafayette
UL occupies an impressive 14,000 acres of ground inside the city of Lafayette, Louisiana, which is in the southeastern section of the state—right on the cusp of Cajun country. The school excels in the areas that it considers to be the cornerstone of life in and around Louisiana. UL is regarded as the perfect destination in which to study such crucial subjects as Louisiana history, computer sciences, nursing and caregiving advances, and economical solutions to emerging issues. The school is considered one of the premier research institutions in the country and is an essential element in the advances discovered in these areas in recent years. With the expansion of online programs, several of which were invented and improved by UL, its staff, faculty, and students, the university has elevated itself into the forefront of educational research. Primarily because of its intense concentration on improvement in education and its blooming online programs, UL has received the notice of outside organizations.
In its list of the 2020 Best Colleges, US News and World Report ranks UL as 293rd. The publication also ranks UL 254th in Top Performers in Social Mobility and 170th in Best Undergraduate Engineering Programs. US News and World Report ranks UL online programs highly, including, Best Online Graduate Nursing Programs – 65th, Best Online Graduate Education Programs – 166th, Best Online MBA Programs – 153rd, and Best Online Bachelor's Programs – 166th.
The University of Louisiana at Lafayette Accreditation Details
UL is regionally accredited by the Southern Association of Colleges and Schools Commission on Colleges. Specialized accreditation of individual programs at UL are presented by several national organizations, some of which include:
Accrediting Commission for Education in Nursing (ACEN)
American Speech-Language-Hearing Association
Accrediting Board of Engineering and Technology (ABET)
Commission on Collegiate Nursing Education
National Association of Schools of Art and Design
National Association of Schools of Music
Accreditation Council for Education in Nutrition and Dietetics (ACEND)
Council for Interior Design Accreditation (CIDA)
National Council for Accreditation of Teacher Education (NCATE)
Association of Technology, Management, and Applied Engineering
The Association to Advance Collegiate Schools of Business (AACSB)
Accrediting Council for Education in Journalism and Mass Communication (ACEJNC)
Commission on Accreditation for Health Informatics and Information management Education
The University of Louisiana at Lafayette Application Requirements
The admission process for the first-year student at UL requires that each student submit an official high school transcript. GED or Home-Schooled students must present proof of graduation. UL also requires documentation of immunization and Selective Service Registration for all males. All SAT or ACT scores must be sent to the UL Admissions Office via the College Board or ACT organizations themselves or from their high school if their test scores are stored at the school. There is a $25 fee for each application for admittance to UL.
Graduate school applicants to UL programs must submit proof of their bachelor's degree along with the transcripts from every higher education institution they attended after receiving their high school diploma or GED. Some graduate degree programs at UL require a GRE or GMAT score. Every applicant should communicate with the department in which their degree is housed to find any additional application requirements.
Tuition and Financial Aid
The current in-state resident tuition per semester at UL is $5,407, while for an out-of-state student, the rate is $19,135. This difference between tuition costs reflects the financial support provided by the state of Louisiana to its educational institutions. All other costs to pursue an education at UL are equal between the in-state and out-of-state students. All online students are considered as in-state residents.
The Financial Aid Department at UL specializes in finding assistance for those students who demonstrate a financial need. Scholarships at UL are granted on both an academic and financial need basis. Applying for a scholarship at UL may give a student the support they need to avoid added debt at graduation. The Financial Aid Department is also adept at finding Pell Grants, Needs Grants, and TOPS program financing. The school is part of the Federal Student Loan System and delivers funds through its office to students for their educational, financial needs.
UL is the cheapest educational institution in Louisiana. That factor, on top of the excellence that UL provides in education, draws students from every section of the state and beyond. Graduates from UL find employment easily as the reputation of the school grows. Those who receive a degree at the University of Louisiana at Lafayette have an incredible future in whatever field they choose to study.