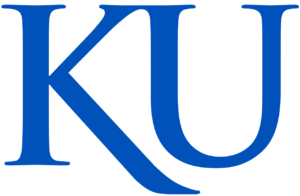 Degrees Available at the University of Kansas
The University of Kansas appears in our ranking of the 20 Best Online Schools for Doctorate Degrees.
Degree programs at the University of Kansas are as varied as one would expect in a large institution, and academic programs are offered within several schools that include the School of Architecture and Design, the School of Law, and the School of Journalism and Mass Communications. Programs are also offered by the School of Business, School of Engineering, and the KU Medical Center.
The university suggests that its programs focus on real-world experience and that it offers more than 150 study abroad programs to expand the experiences students receive while seeking their degree. Some of the most popular majors at the University of Kansas include engineering, business, psychology, and journalism. Other popular areas of study include pharmacy, biological sciences, and education.
Overall, the university has more than 400 degree programs and certificate programs that are available to regular students, as well as visiting students. The university also has optional high school dual enrollment programs where applicants can take undergraduate classes. Students who are still in high school must receive approval from their guardian or parent, as well as secure approval from a high school counselor or principal.
For undergraduate students, some of the fields of study include African studies, clinical laboratory science, environmental studies, jazz studies, music performance, and political science. There are a handful of pre-professional programs offered where students take classes but don't earn a degree. Subjects include law, medicine, and physics. Further undergraduate degrees include those in Spanish, social work, and visual art education.
For graduate study, the fields are as equally numerous as they are for undergraduates. Areas of study include urban planning, toxicology, sociology, public administration, and pharmacology. Students can also study atmospheric science, botany, chemistry, decision science & supply chain management, computer engineering, electrical engineering, and health informatics.
Some of these and other programs are available online through KU Online, and students can also choose non-credit programs when they take classes online. Subjects available for study include law enforcement, aerospace technology, fire & rescue, and leadership & management.
About the University of Kansas
The University of Kansas is located in Lawrence, Kansas, and it has many educational centers and satellite campuses around the state. The university has more than 28,000 students attending, as well as more than 2,600 academic staff members. More than 28,000 students attend the university, which has a main campus in Lawrence of 1,100 acres. The university's official colors are blue and crimson, and there are two official mascots named Baby Jay and Big Jay.
Around 3,300 students enrolled at the university attend classes at the KU Medical Center, and there are more than 2,800 faculty members serving students across the institution. There are 16 varsity teams playing at the university, and those teams participate in NCAA Division I games. The university is part of the Big 12 Conference. The university has status as a space-grant institution and is also a flagship of the university system.
University of Kansas Accreditation Details
Institutional accreditation for the University of Kansas has been awarded by the Higher Learning Commission, which is one of the nation's regional accreditation agencies. The university was first accredited in 1913, and many programs have become programmatically accredited in the years since by various organizations. Accreditations are recognized by the Council for Higher Education Accreditation.
Organizations that have approved programs, degrees, and departments at the university include the National Association of Schools of Art and Design, the National Association of Schools of Music, and the National Council for Accreditation of Teacher Education. Other accreditations come from the American Bar Association, the Commission on English Language Program Accreditation, the American Psychological Association, and the Accreditation Commission for Midwifery Education.
University of Kansas Application Requirements
The University of Kansas enrolls around 4,200 new students each year as freshmen, and about 30 percent of those enrollees have Advanced Placement credits. The average ACT score of applicants is 25.7, and the average GPA is 3.58 on a 4.00 scale. The university has assured admission requirements that students can meet that represents guaranteed admission to the College of Liberal Arts & Sciences.
Requirements include a GPA of at least 3.25, and an ACT of at least 21 or a GPA of at least 3.00 and an ACT of at least 24. Students should also strive for a minimum of 2.00 on their high school college-prep curriculum. There are also major-specific requirements for many programs. For example, students who want to apply to the architecture program must have a 3.20 GPA and an ACT of at least 24.
Tuition and Financial Aid
Tuition is based on a student's level in college and the program he or she pursues, as well as the student's residency status. For example, students enrolled in degrees from the College of Liberal Arts & Sciences will pay $10,182 for tuition and fees if they're from Kansas or $27,050 if they're from outside the state. Students will also pay campus fees of $984 per year and spend around $1,212 on books. The university estimates room and board at $6,500 to $1,4500 per year.
Fo graduate students enrolled in the College of Liberal Arts & Sciences, the annual tuition for Kansas residents is $419.20 per credit or $10,061 for the year for 12 credits each semester. Non-resident graduate students will pay $24,023 for annual tuition, which is based on a rate of $1,000.95 per credit. Books for graduate students are estimated at $524 per year, and room and board are estimated to cost $10,568 per year.
The first step to receiving financial aid at the University of Kansas is submitting a Free Application for Federal Student Aid (FAFSA). Students must complete their application by the University of Kansas' priority date of December 1. Applications for state-based aid are due by May 1. Some students may need to provide additional documentation to verify the information sent to the federal government.
Once all paperwork is complete, students may qualify for aid in the form of loans, scholarships, grants, and student employment awards. Applicants must review their Student Aid Report about a week after filing a FAFSA form to ensure all information is correct. In addition to financial aid for classes in the fall and spring semesters, students can also qualify for financial aid for summer classes taken at the University of Kansas.