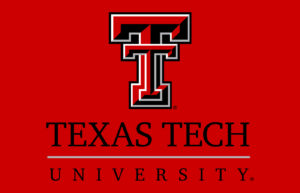 Texas Tech University Degree Opportunities
Texas Tech University appears in our ranking of the 20 Best Online Schools for Doctorate Degrees.
Degrees at Texas Tech University are housed within 12 colleges and two schools, as well as several institutes and research centers. The university was originally divided into four schools but would expand into several additional colleges as the decades passed. The largest academic college on the campus is the College of Arts and Sciences. Other colleges in the university system include the Rawls College of Business and the College of Human Sciences.
Students who have an interest in dual enrollment or taking college classes while still in high school may want to explore the OnRamps program at Texas Tech University. The program was established in 2016 and offers students the chance to earn core curriculum credits at public universities in Texas. The program is designed to offer students an advantage when it comes to graduating from high school and entering college.
The most popular areas of study for students at Texas Tech University include business, engineering, interdisciplinary studies, communication, and human sciences. The university's freshman retention rate is 84 percent, and the student-faculty ratio is 20:1. More than 26 percent of classes are offered with fewer than 20 students enrolled.
There are many degrees available at Texas Tech University that feature online study with some classes also available at regional sites throughout Texas. For example, students may earn a Bachelor of Applied Arts and Sciences in Human Sciences via online study or the regional sites at Highland Lakes and Fredericksburg.
Other degrees available online and in a variety of formats include the Bachelor of Arts in English, the Bachelor of Arts in Communication Studies, the Bachelor of Science in Early Child Care, and the Bachelor of Science in Biology. There are also several master's programs available online and at regional sites that include the Master of Art Education, the Master of Arts in Dance Studies, and the Master of Arts in Strategic Communication and Innovation.
There are also several programs offered online at the doctoral level, and the university indicates that it offers more doctorates online than virtually any school in the state. Degree options include a Doctor of Philosophy in Curriculum and Instruction, a Doctor of Philosophy in Systems and Engineering Management, and a Doctor of Philosophy in Technical Communications and Rhetoric.
About Texas Tech University
Texas Tech University is located in Lubbock, Texas, and is a public university with more than 38,000 students attending. The university is the seventh-largest university in Texas and offers more than 150 areas of study to its students. More than 200,000 degrees have been awarded to students since the university's founding, and the university is classified as one with the "highest research activity," according to the Carnegie Foundation.
The university's official colors are black and scarlet, and the sports teams play as the Red Raiders. The university is part of the Big 12 Conference in its NCAA games. The university's popular sports team has made several appearances in NCAA bowl games, and the men's basketball team also boasts an excellent record. The school's campus in Lubbock covers 1,839 acres, and more than 2,500 teachers are employed by the institution.
Texas Tech University Accreditation Details
Regional accreditation for Texas Tech University comes from the Southern Association of Colleges and Schools, and this accreditation covers the institution as a whole. The five satellite campuses located throughout Texas are similarly accredited, like the main campus in Lubbock. Eleven of the university's programs in engineering are accredited by the Accreditation Board for Engineering and Technology, and many of the other programs are also accredited by various agencies.
For example, programs offered by the College of Architecture are accredited by the National Architectural Accrediting Board. Further, the Rawls College of Business is accredited by the Association to Advance Collegiate Schools of Business. The programs in teaching are accredited by the National Council for Accreditation of Teacher Education. Additional accreditations come from the National Association of Schools of Theatre and the National Association of Schools of Art and Design.
Texas Tech University Application Requirements
Students who want to apply to Texas Tech University will begin with the Apply Texas application online and will send a $75 application fee. Students can qualify for a fee waiver under certain conditions. Documentary support includes high school transcripts and official standardized test scores. Students should send the most recent transcript available from their high school studies and will need to send a final transcript after graduation.
Students can gain assured admission if they can meet the minimum scores required for standardized test scores and class rank. For example, students in the top quarter of their graduating class who also achieve a 24 on the ACT or 1180 on the SAT will be assured admission. Overall, the admissions team will consider many factors when making an application decision by looking at leadership experience, socioeconomic background, and academic rigor.
Tuition and Financial Aid
Tuition for undergraduate residents of Texas at Texas Tech University is $11,320 per year. The cost for non-residents is $23,770 per year. Graduate students will pay $8,954 per year if they're from Texas or $17,254 if they're from out-of-state. The law program is $26,904 per year for residents and $38,454 for non-residents.
Students who are from the neighboring counties in New Mexico and Oklahoma are eligible for the tuition rates paid by Texas residents. Students who need housing on campus will pay $6,236 and will pay $3,536 for meals. Books and supplies are estimated to cost $1,200 per year, and students may also need to budget miscellaneous fees and transportation costs into their totals.
Students may qualify for scholarships, grants, student employment, and loans when they attend Texas Tech University and apply for financial aid. Loans available to students include the Federal Direct loan for undergraduates, the Federal Direct PLUS loan for graduates, the College Access loan, or the Texas B-On-Time loan. Degree seekers may also consider a private education loan if they require additional money to pay for school.
Grants may help reduce the cost of a student's college degree by providing money that the student doesn't need to pay back. Grants students may receive include the Iraq and Afghanistan Service Grant, the Texas Public Education Grant, or the Federal Pell Grant. Students who attend Texas Tech University may also qualify for the Federal TEACH Grant or the Children of Fallen Heroes Scholarship.