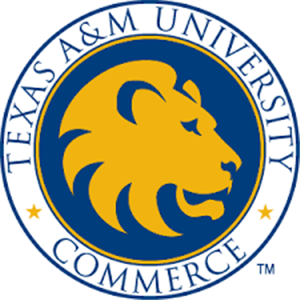 Degrees Offered at Texas A&M University (Commerce)
Texas A&M University-Commerce appears in our ranking of the 20 Best Online Schools for Doctorate Degrees.
Texas A&M University-Commerce is a public research university located in Commerce, Texas. The city of Commerce is located about 50 miles northeast of Dallas. TAMUC has a student population of around 12,000 students, the third-largest in the Texas A&M University System. Texas A&M is renowned for its agricultural programs, and the Commerce campus is no exception. The academic disciplines at TAMUC are grouped into the following colleges and departments:
Agriculture & Natural Resources
Business
Education & Human Services
Humanities, Social Sciences & Arts
Innovation and Design
Nursing & Health Sciences
Science & Engineering
Social Work
TAMUC is known for providing opportunities for high school students to earn college credit toward an associate's or bachelor's degree. The courses available for high school students at TAMUC are part of the Texas core curriculum, which includes six hours of communication, three hours of mathematics, six hours of American history, six hours of government, three hours of social science, six hours of natural science, three hours of liberal arts and three hours of creative arts. High school students can begin taking core courses at TAMUC at any age. The enrollment criteria are based on grade point average, academic achievement, and teacher recommendation.
Because TAMUC is an agricultural school, many students pursue bachelor of science degrees in agriculture. The agriculture department offers three specializations for bachelor's students: industry, teaching, and ornamental horticulture. Agriculture majors also have the choice of earning a general bachelor of science in agriculture. These programs prepare students for high-paying careers in farming and agriculture, including the growing field of ornamental horticulture. Students with an interest in research and teaching can continue their studies as graduate students.
TAMUC offers the Master of Science in Agricultural Science program for residential and online students. This program takes about two years to complete and trains students to solve real-world problems related to agricultural economics, plant and soil science, horticulture and other areas of farming and agriculture. It's an applied science program that doesn't have a thesis requirement, so most students can graduate after completing 36 credit hours of coursework. Students conduct graduate-level research through the University Instructional and Research Farm Facilities at TAMUC.
TAMUC offers three bachelor's programs completely online. The Bachelor of General Studies program is intended for adult learners looking to get ahead in their careers without taking time off from work. The BBA in General Business can be a stepping stone to an MBA program or an entry point into a lucrative career in business. The BBA Finance option is designed for business majors with the technical skills needed for a career in finance.
Graduate students have several options to choose from when it comes to professional certificate programs. The Business Analytics Graduate Certificate program takes one year and 12 credit hours of coursework to complete. It's offered entirely online, and it gives students a professional advantage in their careers as business analysts. The Economics of U.S. Healthcare Graduate Certificate program gives students an in-depth look at the important and growing field of healthcare economics. It's also available entirely online, and it requires one year and 12 credit hours to complete.
About Texas A&M University-Commerce
TAMUC is a land-grant university that was founded in 1889. It offers about 100 accredited degree programs in a wide range of subjects in the arts and sciences. The average class at TAMUC consists of 24 students and one professor, and many classes receive help from a teaching assistant. The small class sizes make it possible for professors to mentor students and for students to get the personal attention they need for quality education. From honors programs to internships to study-abroad opportunities, the excellent learning resources at TAMUC are available for online and residential students.
Texas A&M University-Commerce Accreditation Details
TAMUC is accredited by the Southern Association of Colleges and Schools Commission on Colleges. The SACSCC is a regional accrediting agency that provides institutional accreditation for universities throughout the southern U.S. It has been approved by the U.S. Department of Education to accredit public and private universities. Several programs are independently accredited by specialized agencies, including:
Commission on Collegiate Nursing Education
National Association of Schools of Art and Design
National Association of Schools of Music
Council for Accreditation of Counseling and Related Educational Programs
Accreditation Board for Engineering and Technology
Council on Social Work Education Office of Social Work Accreditation
The Association to Advance Collegiate Schools of Business
These agencies provide oversight for quality professional training in specialized fields such as nursing, music, design, engineering, and social work. Accreditation must be renewed every five to 10 years. TAMUC is in good standing with all agencies providing regional and programmatic accreditation.
Texas A&M University-Commerce Application Requirements
All prospective students must begin the enrollment process by filling out an online application and answering several short essay questions. Whether a student is applying for an undergraduate, graduate or non-degree program, he or she must include official transcripts from high school or college. All transcripts included with student applications must show information about GPA, class size, graduation ranking, and graduation date. The standard online application can be used to apply for residential or online programs. Typical SAT scores for admitted students are 430 to 540 for the reading section and 440 to 540 for the math section. Application deadlines are January 8 for the spring semester and June 6 for the fall semester.
Tuition and Financial Aid
Tuition costs at TAMUC are affordable compared to other accredited public research universities. In-state students typically pay around $7,750 per year for tuition while out-of-state students usually pay around $19,950 per year. The cost of books, course supplies, and living expenses can increase the total amount by around $8,000 to $10,000 per year. Financial aid is available for all students. Federal student aid could cover the entire cost of tuition, books, course supplies, and living expenses. By submitting a Free Application for Federal Student Aid online, students can apply for low-interest loans and public grants.
Texas A&M University-Commerce is a prestigious agricultural college that offers hands-on learning opportunities for students of all backgrounds.