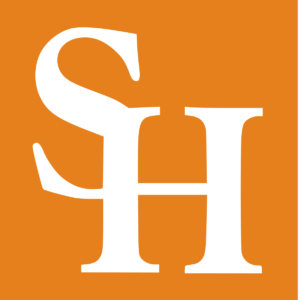 Programs at Sam Houston State University
Sam Houston State University appears in our ranking of the 20 Best Online Schools for Education (Graduate).
Students who attend Sam Houston State University may enroll in more than 80 undergraduate programs, nearly 60 graduate programs, and ten doctoral programs. There are eight colleges that operate within the university. Those divisions include the College of Business Administration, the College of Education, the College of Humanities and Social Sciences, and the College of Health Sciences.
The school also has a College of Osteopathic Medicine, College of Science & Engineering Technology, College of Arts and Media, and College of Criminal Justice. In addition to more than 100 programs of study at the undergraduate, graduate, and doctoral levels, the university also hosts more than 20 certificate programs. Many of the programs offered by SHSU are available online and include topics of study like nursing, history, communication, and psychology.
Students with interest in concurrent or dual enrollment will pursue the university's joint admissions program. The program allows students to attend college and high school at the same time or alternate between high school and college classes. Students may qualify for financial aid when they participate in the joint admissions program. High school students who want to qualify for the program must meet all legal requirements for admission by the Texas State University System.
Some of the most popular degrees offered at Sam Houston State University are those in business, homeland security & law enforcement, interdisciplinary studies, health professions, and psychology. The university's student-faculty ratio is 24:1, and approximately 27 percent of its classes are held with fewer than 20 students. The average freshman retention rate is 78 percent, which is somewhat higher than the national average.
Areas of study open to undergraduate students include management, health sciences, theater, philosophy, mathematics, geology, and economics. Graduate students may pursue degrees in areas like chemistry, criminal justice, Spanish, project management, technical communication, and accounting. Doctoral programs include those in clinical psychology, literacy, educational leadership, and criminal justice.
About Sam Houston State University
Sam Houston State University was established in 1879 and was known as the Sam Houston Normal Institute for the first 44 years of its existence. It would become Sam Houston State Teachers College in 1923 and adopt the name of Sam Houston State College in 1965. The school would change its name to Sam Houston State University just two years later, in 1967. Today, more than 21,000 students are enrolled in classes.
The university's official colors are blue, orange, and white. Its campus covers 272 acres in the town of Huntsville. The sports teams are nicknamed the Bearkats, and they are part of the Southland Conference of the NCAA. The school's mascot is named Sammy Bearkat. The university has a friendly rivalry with Stephen F. Austin State University, and the two schools have a popular annual football game with roots dating back to 1923.
Sam Houston State University Accreditation Details
Institutional accreditation for Sam Houston State University has been granted by the Southern Association of Colleges and Schools. Regional accreditation is mandatory for any student interested in securing student loans from the federal government. Institutional accreditation is an approval for the overall university, but there are also many programs within the university that are additionally accredited by specialized agencies.
For example, the National Council of Teachers of Mathematics has approved the mathematics 7-12 program, and the National Middle School Association has approved the middle school 4-8 program. The school librarian degree is approved by the American Library Association, as well as the American Association of School Librarians. The Council for Accreditation of Counseling and Related Education Programs has approved a graduate degree in community counseling with a specialization in marriage and family therapy.
Sam Houston State University Application Requirements
Steps for applying to Sam Houston State University include completing the online application, submitting transcripts, and submitting test scores. Students may qualify for a fee waiver and must send a waiver form to the Huntsville admissions office. Official transcripts should also be sent to the Huntsville campus and should come from the student's high school. Test scores should also come directly from the testing agency.
Students may qualify for automatic admission under the Texas Uniform Admission Standards; automatic admission is based on the student's high school GPA and his or her standardized test scores. As an example, a student with a GPA between 3.5 and 4.0, an ACT score of 17, and an SAT score of 930 may qualify for automatic admission. Students who don't have the required grades for automatic admission will have their applications individually reviewed by the university.
Tuition and Financial Aid
The estimated cost per semester of tuition and fees for undergraduate students who are Texas residents and attend Sam Houston State University is $4,268.00. Books and supplies add $500.00, a place in a residence hall varies from $2,112 to $3,292, and a meal plan costs between $1,955 and $2,080. The overall cost per semester is estimated at $9,544.00. For non-residents, the cost for tuition and fees is estimated at $9,332.00, and the overall cost per semester is $14,608.00.
Graduate students who are Texas residents will pay $5,219.00 per semester when they enroll in 12 credits. Non-residents who enroll in graduate programs will pay $10,199.00 per semester. For online students, the rate for tuition and fees is $3,993.00, and the distance learning fee is $1,212.00. In all, undergraduate students online will pay $5,205.00. Graduate students who want to attend online classes will pay $4,944.00 for tuition, fees, and online courses and will also pay a distance learning fee of $1.212.00.
To help pay for costs associated with attending college, students may apply for federal financial aid, as well as state and institutional aid. Applications for financial aid are accepted when students submit their Free Application for Federal Student Aid (FAFSA). Applicants may receive a variety of types of aid via the university's financial aid department. Grants available include the federal Pell Grant, the Teacher Education Assistance for College (TEACH) Grant, and the Toward Excellence, Access and Success (TEXAS) Grant.
Students may also receive federal student aid like federally unsubsidized and subsidized loans, as well as outside scholarships, and institutional scholarships. To apply for scholarships, students must create an account with Scholarships4Kats and complete the general application. After completing a basic application, students will apply for scholarships recommended by Sam Houston State University.