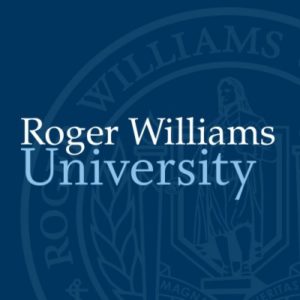 Roger Williams University Degree Opportunities and Programs
Roger Williams University appears in our ranking of the 20 Best Online Schools for Forensic Psychology.
Students at Roger Williams University can choose from more than 45 programs when they enroll for classes at the Rhode Island school. Programs include bachelor's degrees, bachelor plus master's degree programs, minors, undergraduate certificates, and a bachelor's degree plus law program. Students can study on campus in Bristol, or they can enroll in some classes through the university's School of Continuing Studies.
The student-to-faculty ratio at Roger Williams University is a respectable 14:1, and almost half of its classes feature fewer than 20 students. Popular majors for students at the university include those in business, homeland security, law enforcement, biology, communication, and science technologies. The school enjoys a high freshman retention rate of 81 percent. Approximately 63 percent of the university's undergraduate students graduate in four years.
A sampling of subjects available for study at the university includes accounting, biochemistry, chemistry, dance, economics, forensic science, and graphic design. Many of the programs are available at the major and minor level, and some are also offered as a certificate program. For example, students can major in historic preservation in a major, minor, or bachelor's plus master's program. Similarly, a degree in mathematics is available as a major, minor, or dual degree program.
One of the unique features of the university's offerings is its undergraduate plus law degree program, which awards the student a degree in business law or legal studies, as well as a law degree over the course of the program. Students can shave a year off the overall length of a traditional bachelor's degree and law program by graduating in just six years. Classes in the programs include those in marketing, management, finance, and general business, as well as a full suite of law classes.
Another interesting option for students at Roger Williams University is the opportunity to enter the university as an undeclared major. Students who are interested in a particular subject like business, management, or economics can take classes to refine their interests before declaring a major. For some subjects, students can also continue into graduate degree programs. For example, students can earn a Bachelor of Business Administration and then continue on into the school's MBA program.
About Roger Williams University
Roger Williams University was established in 1956 and is a private university in the state of Rhode Island. The campus is in Bristol, and the school was named after a theologian named Roger Williams. More than 5,000 students attend the university, which also has nearly 500 academic staff working at the campus. The school does have some roots dating back to 1919 when a branch campus operated by Northeastern University was operated in Providence.
Today, the university's official colors are gold, white, and royal blue. The suburban campus in Bristol is located on the water and covers 140 acres. The sports teams are nicknamed the Hawks. The university still operates a branch campus in Providence. The school has enacted multiple tuition freezes where first-year students have been told their tuition won't increase over the course of their four years of school.
Roger Williams University Accreditation Details
Roger Williams University is accredited by one of the six regional accrediting organizations in the United States called the New England Commission of Higher Education. The agency establishes and maintains a set of standards that accredited universities and colleges must meet to maintain accreditation. Many of the schools and programs within the university are also accredited by various organizations recognized by the Department of Education.
School-specific accreditation by federally recognized agencies includes approvals from the American Chemical Society, the Rhode Island Department of Education, and the National Architectural Accrediting Board. Programs are also accredited by The Association to Advance Collegiate Schools of Business, the National Association of State Directors of Teacher Education and Certification, and the Accreditation Board for Engineering and Technology.
Roger Williams University Application Requirements
Students who want to apply to Roger Williams University as first-year students will need to submit a completed Common Application, their official high school transcripts, and at least one letter of recommendation. Students can also take the ACT or SAT standardized test and have their scores delivered directly to the school. Students in Department of Education programs are required to submit standardized test scores, unlike students in other departments.
There are some major-specific program requirements, too. For example, students who want to enroll in the architecture program must take at least one year of geometry, and two years of algebra in high school. Students who want to transfer into the architecture program should have at least one year of calculus in their transcript. Students must also submit a portfolio of three-dimensional and two-dimensional work. Prospective applicants should check with their chosen program to determine whether any additional application requirements exist.
Tuition and Financial Aid
Students who enroll in classes for a year at Roger Williams University will pay $36,648 for most programs at the university. Students in the engineering program will pay a different amount at $38,489 per year, and students in the architecture program will pay $41,274 per year. Room and board charges are $15,389 for all students who decide to live on campus. Students may also need to pay a health insurance fee of $1,767 if they're not already covered.
Students can also enroll in programs on a per-credit basis. For most programs, the per-credit rate is $1,527, the rate for engineering programs is $1,590 per credit, and the rate for architecture programs is $1,706. In all, students in most programs will pay an estimated $52,368 per year, students in the engineering program will pay $53,880 per year, and students in the architecture program will pay $56,664 per year.
Financial aid at Roger Williams University is available through the federal financial aid program for students enrolled in programs at accredited universities. Students will submit a FAFSA form once a year to qualify for financial aid packages administered by the university. The university has awarded more than $52 million in grants and scholarships while also providing 1,300 individuals with work on campus.
Students who receive financial aid as first-year students will see their financial aid award maintained throughout their college career. Students may want to look at the endowed scholarships and awards from Roger Williams University, like the Harold Payson Memorial Scholarship and the Bristol Rotary Scholarship.