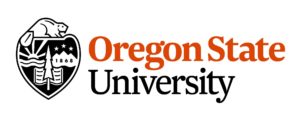 Diverse OSU Degrees at 37 Locations and Online
Oregon State University appears in our ranking of the 30 Best Online Schools for Graduate Degrees.
Ranked 276th overall by Times Higher Education, Oregon State University is Oregon's largest public, sun-grant institution conferring 205 undergrad and 114 post-grad programs, including 58 fully online, at an 18:1 learner-faculty ratio. For example, the B.S. in Rangeland Science offers the nation's only 180-unit, SRM-aligned degree online via Canvas with courses like Beef Production, Plant ID Club membership, and Noble Research Institute internships. Chaired by Dr. Rob Weatcroft, a Woods Hole Postdoctoral Scholar, the 180-credit B.S. in Ocean Science integrates Pacific research aboard the RV Elakha and the optional GIScience Certificate before senior internships, such as Hopkins Marine Station, Monterey Bay Aquarium, or Dolphins Plus.
Since 2017, the Master of Athletic Training has built a 98-credit, CAATE-accredited curriculum with Sports Injury Prevention Lab projects and 30-hour weekly practicum like Corvallis High School for 100 percent certification success. Other options include the B.S. in Public Policy, B.A. in Religious Studies, B.F.A. in Graphic Design, B.S. in Renewable Materials, M.S. in Robotics, M.S. in Toxicology, M.A. in English, Ph.D. in Medical Physics, Ph.D. in Water Resources, and Ph.D. in Psychology.
About Oregon State University
Oregon State University originated in 1856 when the Methodist Episcopal Church South started Corvallis Academy for the Willamette Valley's first college-prep education. On October 27, 1868, Senator C.B. Bellinger led its successful charter by the Legislative Assembly as Corvallis College. In 1870, its inaugural coed class of three graduated from the original 35-acre farm funded by the Morrill Act. Three years later, it began the West Coast's first two-year agriculture degree. In 1907, it was officially renamed the Oregon Agricultural College. Yet, it became Oregon State College in 1937 under President George Peavy for broader schooling. By 1961, doctoral degrees were launched and the "university" moniker was chosen. Enrollment doubled from 1960 to 1968 when it received sea-grant research status. Fast forward to 2007 and OSU spread its reach with an eCampus plus Extension Service. Budgeting $1.1 billion, Oregon State University now trains 32,011 Beavers from 70 nations online and face-to-face with 400+ clubs like Speech & Debate Team. The U.S. News & World Report named OSU America's 140th best university, 95th best for vets school, 116th top value, and 37th most innovative college.
Oregon State University Accreditation Details
On January 17, 2018, Oregon State University started another seven-year Level VI accreditation reaffirmation cycle with the Northwest Commission on Colleges and Universities (NWCCU) to prepare for a 2019 comprehensive site visit under its 14th president, Dr. Edward Ray, a CASE District Chief Executive Leadership Award recipient. Located 266 miles up Interstate 5 in Redmond, this special seven-state PNW Region accreditor is authorized by the U.S. Department of Education to evaluate 163 colleges. The Office of the Provost also lists the following programmatic accreditations:
Society for Range Management
Association to Advance Collegiate Schools of Business
Council for the Accreditation of Educator Preparation
Accreditation Board for Engineering and Technology
Society of American Foresters
American Council for Construction Education
National Association of Schools of Public Affairs and Administration
Accreditation Council for Pharmacy Education
Commission on Accreditation of Athletic Training Education
Accreditation Council for Education in Nutrition and Dietetics
Society of Wood Science and Technology
American Society for Biochemistry and Molecular Biology
American Veterinary Medical Association
Commission on English Language Program Accreditation
Oregon State University Application Requirements
Entering Oregon State University is classified "moderately difficult" by Peterson's because just 11,308 of the 14,595 Fall 2017 applicants were triumphant for 77 percent acceptance. First-time Beavers must exhibit the right quantity of quality college-prep courses, including four units of English. Core subjects must be graded at least "C" for minimum 3.0 GPAs, though the median is 3.52. Most rank in the upper 30th percentile of their classes. On average, freshmen submit an 1186 SAT or 25 ACT score. If the GED is taken, total four-subject marks must breach 680. Transfers should hold 24+ quarter credits, including WR 121, with GPAs above 2.5. The Graduate School requires a four-year bachelor's major or foreign equivalent. Cumulative GPAs of 3.0 and higher are necessary in the last 90 quarter credits. The mean GRE scores are 156 Verbal, 156 Quantitative, and 5.0 Analytical Writing. MBA or M.S. in Business cohorts need a minimum 500 GMAT mark. Doctor of Philosophy options typically seek 45 quarter credits of master's education with GPAs above 3.5.
Oregon State University set freshman deadlines of November 1st for Early Action and February 1st for Regular Decision. Incoming Beavers have transfer deadlines of August 28th for Fall, December 10th for Winter, and March 4th for Spring terms. The Graduate School has general cutoffs of June 1st, September 1st, December 1st, and March 1st, but programs differ. For instance, the Ph.D. in Applied Economics closes January 15th yearly. The M.S. in Industrial Engineering has a December 31st priority and April 30th final deadline. MPH in Environmental and Occupational Health cohorts must apply by March 1st. Accordingly, submit the $65 ($85 if foreign) OSU Office of Admissions application online. Have official transcripts mailed to 2900 SW Jefferson Way in Corvallis, OR 97331. For testing results, select ACT code 3482 or SAT/GRE code 4586. Other attachments might include Advanced Placement exams, residency forms, insight résumés, recommendation letters, brief essays, research proposals, and financial documentation. Learn more by contacting (541) 737-4411 or osuadmit@oregonstate.edu.
Tuition and Financial Aid
For 2018-19, Oregon State University billed in-state undergrads $3,737 per term or $11,211 annually. Non-resident bachelor's tuition was $10,047 by term or $30,141 for three terms. Taking less than four courses incurs $303 to $1,443 per credit. Living at the Corvallis campus' dorms like Buxton Hall adds $2,055 to $4,285 each term. Meal plans for McNary Dining Hall range from $815 to $1,380 extra. OSU budgets $1,200 for books, $2,085 for personal, and $537 for travel yearly. Annual undergrad attendance equals around $26,937 in-state and $45,867 out-of-area. The eCampus has online bachelor's pricing of $297 to $348 per credit. The Graduate School traditionally charges Oregonians $14,331 and non-residents $25,563 per year. However, online master's tuition is $538 per credit. The Ph.D. in Counseling and PhD. in Higher Education are $567 per credit.
According to NCES statistics, the Office of Financial Aid in Kerr Administration Hall connects 52 percent of OSU Beavers to median assistance of $7,546 or $99.08 million overall. University funds include the Presidential Scholarship, Finley Academic Excellence Scholarship, Legacy Scholarship, International Baccalaureate Diploma Scholarship, ROTC Scholarship, Provost Scholarship, Golden State Scholarship, Evergreen State Scholarship, Aloha Scholarship, and Gem State Scholarship. The College of Public Health & Human Sciences has a February 15th deadline for its $6,000 scholarship requiring 3.0 GPAs. The $1,000 Tom & Pat Gallagher Scholarship selects current College of Liberal Arts majors meeting 3.25 GPAs and two recommendations. Since 1953, the Benton Community Foundation has funded the $4,500 OSU Opportunity Scholarship for Native Americans over 12 terms. Filing FAFSA forms coded 003210 determines Federal Pell Grant, SEOG Grant, TEACH Grant, Work-Study, and Direct Loan eligibility. Oregon residents also pursue the Opportunity Grant, Chafee Education Grant, and Deceased or Disabled Public Safety Officer Grant.
Search through 11 accredited colleges teaching 300+ areas of study at the Oregon State University website.