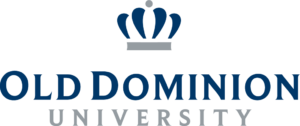 Old Dominion University Degrees and Programs
Old Dominion University appears in our ranking of the 20 Best Online Schools for Marketing.
Old Dominion University offers programs and degrees at all levels. Classes may be taken at the school's Norfolk campus, at a higher education center, or online.
Programs at Old Dominion are offered in arts, biomedical and health sciences, business administration and management, composition and rhetoric, education, engineering and technology, environmental studies, exercise and rehabilitation sciences, gender and cultural studies, government and public service, transportation and logistics, mathematics and computer science, modeling and simulation, social and behavioral sciences, humanities and natural sciences.
Students who earn undergraduate degrees at Old Dominion typically take core requirements each semester along with their major course of study. Some of the core requirements for undergraduates include English Composition, The Nature of Science and Philosophy and Ethics. Most undergraduates complete their degrees within four years.
The online program at Old Dominion is primarily used for master's level programs. There are more than 40 master's programs offered entirely online through Old Dominion. Some doctorate and certificate programs are offered as well.
Undergraduate students may choose to take some classes online or complete degrees that have already begun. Full undergraduate programs offered online include:
Communications System Technology
Computer Science
Criminal Justice
Fashion Merchandising
Finance
Human Services
Industrial Technology
Information Systems and Technology
Management
Marketing
Psychology
Real Estate
Risk Management and Insurance
Sociology
Training Specialist
Old Dominion also offers numerous study abroad opportunities. Students can study abroad for less than two weeks or up to an entire year. They may visit the United Kingdom, Indonesia, Ethiopia, Costa Rica or numerous other locations around the globe.
About Old Dominion University
Located in Norfolk, Virginia, Old Dominion University was established as part of the College of William & Mary in 1930. The school eventually split from William & Mary in 1962 after it began partnering with governmental agencies like NASA and the U.S. Navy. Today, Old Dominion is one of the largest universities in the state of Virginia. It has over 25,000 students and an endowment of over $240 million.
Old Dominion University is ranked 263rd in National Universities and 128th in Top Public Schools by U.S. News and World Report.
Alums from Old Dominion include astronauts, athletes, musicians, and politicians. Among the most notable former students are MLB pitcher Justin Verlander, astronaut Michael Bloomfield, and poet Maya Angelou.
Old Dominion University Accreditation Details
Old Dominion University is accredited by the Southern Association of Colleges and Schools Commission on Colleges. This accreditation approves all levels of degrees, including associate, bachelor, master's, doctorate and certificates.
More than sixty other programs at Old Dominion have additional accreditations by governing bodies within their fields. Accrediting bodies like the American Psychological Association, the National Council for Accreditation of Teacher Education and the National Association of Schools of Music have approved programs offered by the university.
Old Dominion University Application Requirements
Entering freshmen may complete either the Old Dominion University application or the common application. Both can be completed online through the Old Dominion website. Students must also provide college entrance test scores, an official high school transcript, and a $50 application fee. Any student that has not taken either the SAT or ACT may be eligible to take an applying test through Old Dominion instead.
Students who apply to certain programs must complete an additional application to be considered. These programs include cytotechnology, dental hygiene, environmental health, medical technology, nuclear medicine technology, nursing, and ophthalmic technology.
In order to be admitted to Old Dominion University, students must display academic excellence. Students are expected to have completed a rigorous secondary education program that included four units of English, three units of social sciences, three units of math and three units of laboratory sciences. Students must have also taken either three years of one foreign language or two years each of two different foreign languages.
There are no minimum college entrance test scores or GPA levels required for admission.
Tuition and Financial Aid
Undergraduate students who are Virginia residents can expect to pay $356 per credit hour for tuition. Out-of-state students are charged $1028 per credit hour. This rate is the same for classes that are taken on the Norfolk campus, at higher education centers, at designated distance learning locations and online.
Graduate tuition is $547 per credit hour for Virginia state residents. Graduate tuition for those who are not Virginia residents is $1383 per credit hour. Like undergraduate tuition, graduate tuition rates are the same regardless of the location of the classes.
In addition to tuition, students are charged certain mandatory fees. Students are charged for technology usage, general services, student health, transportation, and ID cards. There may be course-related fees and other fees depending on the classes being taken.
Students who choose to live on campus at Old Dominion University will be charged an annual rate that ranges from $1254 to more than $15,000. Old Dominion University has a variety of options for on-campus living. The lowest cost, Foundation House, is reserved for females who are Virginia residents, academically talented and show financial need. Other residences consist of single to triple occupancy. They may be traditional residence halls or apartment-style living. Students are also permitted to live off-campus.
Scholarships are available to undergraduate students who show academic merit and/or financial need. Incoming freshmen and transfer students are automatically considered for merit-based scholarships as long as they complete all necessary forms. Scholarship amounts vary. Old Dominion also encourages students to apply for as many private scholarships as possible in order to aid with tuition payment.
All students must complete the FAFSA (Free Application for Federal Student Aid) to be considered for any scholarship. The FAFSA is required to establish need but must be completed even by those students who do not believe they will qualify for federal grants or need-based scholarships.
Learn more about Old Dominion University by visiting the school website.