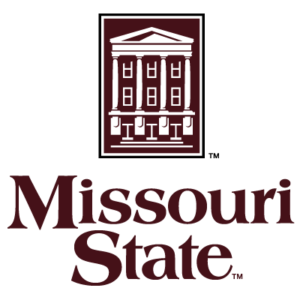 Degrees Offered at Missouri State University
Missouri State University appears in our ranking of the 20 Best Online Schools for Forensic Psychology.
Missouri State University offers a broad range of degrees at the undergraduate and graduate levels. The school also offers online learning and certificate programs. Missouri State University is known throughout the state as a top choice for higher learning due to the wide scope of degrees, notable faculty and excellence in student life.
Missouri State University has seven academic colleges. These are:
Darr College of Agriculture
College of Arts and Letters
College of Business
College of Education
McQueary College of Health and Human Services
College of Humanities and Public Affairs
College of Natural and Applied Sciences
Within these colleges are multiple departments that allow students to pursue the degrees they desire in a structured manner. For instance, with the College of Business, students can attend the School of Accountancy, Marketing, Management, Finance and General Business or Information Technology and Cybersecurity. They can also take non-business units in merchandising and fashion design or technology and construction management.
The College of Arts and Letters includes academic departments that include Art and Design, Communication, English, Modern and Classical Languages, Music, Theatre and Dance, and Media, Journalism and Film. The College of Humanities offers areas like History, Philosophy, Criminology, Religious Studies and more. In all, undergraduates at Missouri State University can pursue one of over 150 academic degrees.
In addition to undergraduate colleges, Missouri State University offers a graduate college and an accredited online college. The graduate college at Missouri State University is the basis of more than 50 graduate degrees. Master's degrees are offered in areas as varied as accounting, agriculture, music composition, and social work, to name only a few. Eight doctorate degrees are available as well. These are audiology, BSN to DNP, educational leadership, nurse anesthesia practice, nursing practice, pharmacy, physical therapy and post-master's.
The online campus offers 11 degree programs that can be completed entirely online. These degrees are mostly business and health related. They are in areas like communication studies, hospitality leadership and psychology. The online campus offers even more graduate programs, such as business administration, history and project management. Students can even achieve a doctor of nurse anesthesia practice or a doctor of nursing practice through the Missouri State University online campus.
About Missouri State University
Missouri State University is the second largest university in the state, just under the University of Missouri. The school was formerly known as Southwest Missouri State University, but was changed to Missouri State University in 2005 to reflect its status as a statewide institution rather than a regional school.
Missouri State University has been home to a number of students who have gone on to have significant careers in a variety of industries. David Glass was the former CEO of Wal-Mart and is the current owner of the Kansas City Royals. Brad Ziegler has had a long career in baseball, pitching for the Oakland Athletics, Arizona Diamondbacks, Boston Red Sox, and Miami Marlins. John Goodman is a Golden Globe and Emmy Award-winning actor. Bob Holden was the former governor of Missouri and Roy Blunt is a U.S. Senator.
Missouri State University Accreditation Details
Missouri State University is accredited by the Higher Learning Commission. The school is on a 10-year review cycle. This accreditation approves Missouri State University to provide undergraduate, graduate and certificate degrees.
Various degrees within the university hold accreditation by institutions that focus on those fields. For example, the occupational therapy degree is accredited by the Accreditation Council for Occupational Therapy Education, social work degrees are accredited by the Council on Social Work Education – Commission on Accreditation and music degrees are accredited through the National Association of Schools of Music – Commission on Accreditation.
Missouri State University Application Requirements
Incoming freshmen who are interested in applying to Missouri State University to attend the traditional day campus or the online campus must complete the school's online application or the common application. All students must have completed core requirements in high school that include four units of English or language arts, three units of mathematics, three units of social studies coursework, three units of science, one fine art, three academic electives and 11 electives that may be academic, vocational or athletic in nature.
Missouri State University uses a sliding scale for admission based on high school academics. Those who have a GPA above a 2.5 must achieve a minimum of 23 on the ACT or 1130 combined on the SAT. Students with higher GPAs may have lower college entrance exam scores to be accepted. Any student with a GPA under 2.5 will not be admitted to Missouri State University. Dual credit students are evaluated in the same manner as all other incoming freshmen.
Graduate students must apply through the specific school where they wish to pursue their studies. Each area of focus has different requirements for admission. All prospective graduate students can start their application online through the GradCAS application portal.
Tuition and Financial Aid
The cost of attending Missouri State University varies depending on the specific courses being taken. The cost of courses ranges from $218 through $319 per credit hour for Missouri state residents or $495 to $612 per credit hour for non-resident students. Online students have a similar structure. Costs range from $295 to $500 per credit hour depending on the course of study. These costs are the same for resident and non-resident students. Dual credit degrees are $70 per credit hour.
Students may qualify for discounts through scholarships or grants. Incoming freshmen may be offered automatic scholarships based on high school academic performance. Automatic scholarships range from $3,000 to $6,500 per year. Missouri State University also offers competitive scholarships that range from $1,000 to a full waiver of all tuition fees. These scholarships are a combination of merit and need-based.
All students are encouraged to complete the Free Application for Federal Student Aid, or FAFSA, in order to determine eligibility for grants, certain scholarships and on-campus work study employment.
Visit the Missouri State University website to learn more about all of the opportunities this university has to offer.