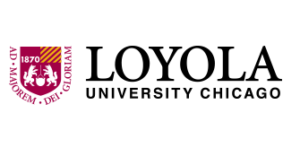 Loyola University Degrees, Certificates, & Programs
Loyola University appears in our ranking of the 20 Best Online Schools for Doctorate Degrees.
There are 13 primary divisions at Loyola University that offer programs varying from law and environmental sustainability to social work and medicine. Departments include the College of Arts and Sciences, the Quinlan School of Business, the School of Continuing and Professional Studies, and the School of Education.
Other areas within the university include the Institute of Environmental Sustainability, the School of Communication, and the Graduate School. Within the university's graduate school, students can study topics in the arts and sciences like English, history, and philosophy. They may also enroll in degrees in the biomedical sciences that award Master of Science, Doctor of Philosophy, and Master of Arts degrees.
The Department of Theology represents another primary area of study at the university where students can major in theology or religious studies, as well as pursue a minor in theology, religious studies, or pastoral leadership. Students can also enroll in a combined degree program that takes five years and awards the student with a Bachelor of Arts in Theology and a Master of Arts in Theology.
Popular degrees offered at Loyola University include those in biology, nursing, psychology, public relations, and marketing. The student-faculty ratio is 14:1, and more than 37 percent of the university's classes are offered with fewer than 20 students enrolled. The university has a freshman retention rate of 84 percent, which is higher than the national average, which is in the mid-70s.
The university offers a dual enrollment option known as the Dual Credit Program, which allows students to earn college credits in classes taught by university-approved teachers. Eligibility for dual enrollment includes being a junior or senior in high school and having a cumulative GPA of at least 3.0 on a 4.0 scale. Students must also secure a letter of recommendation from their high school principal, as well as provide proof of their year in school and their academic standing.
Prospective students may also consider online study from the School of Continuing and Professional Studies. Bachelor's degrees available online include the Bachelor of Arts in Applied Criminal Justice Leadership, the Bachelor of Arts in Information Technology, and the Bachelor of Arts in Strategic Digital Communications. Students who enroll in online classes may also take classes on campus in the evening and on the weekend.
About Loyola University
Loyola University was founded in 1870 by the Roman Catholic organization known as the Jesuits. The university has more students than almost any other Catholic institution of higher learning in the country, with more than 16,000 enrolled. The university has six campuses in the Chicago area and also operates three campuses in Vietnam, Italy, and China. The university has produced more than 150,000 alumni.
The university's official motto is "For the greater glory of God," and its official colors are gold and maroon. Graduates and students at the university have won a variety of awards and have been selected for various fellowships, including the Pulitzer Prize, Emmy Award, and Peabody Award. Students who participate in sports games do so in NCAA Division I games as the Ramblers. The university's mascot is named Lu Wolf.
Loyola University Accreditation Details
The Higher Learning Commission has accredited Loyola University, and this accreditation was first earned in 1921. The last time the university underwent its reaccreditation cycle was 2015, and it will undertake the comprehensive evaluation and site visit process again in 2025. Regional accreditation allows students to transfer credits and attend other accredited schools. Some programs within the university are also accredited by other commissions.
Approvals include those from the Liaison Committee on Medical Education, the Association to Advance Collegiate Schools of Business, the Council on Social Work Education, and the Commission on Collegiate Nursing Education. Other approvals include those from the American Psychological Association, the Academy of Nutrition and Dietetics, and the National Council for Accreditation of Teacher Education. These accrediting bodies are recognized by the Council for Higher Education Accreditation.
Loyola University Application Requirements
Applicants to Loyola University can submit a free application when they apply online. Application materials include an official high school transcript, official test scores, a writing sample, and a letter of recommendation. The university accepts SAT or ACT scores for standardized test submissions and also allows students to submit up to three letters of recommendation, although only one letter is required.
Students who are from countries other than the United States may need to submit evidence of English language proficiency with an IELTS or TOEFL score. International applicants must also complete a Declaration and Certification of Finances and provide proof of the ability to pay for expenses at Loyola. All students should complete recommended high school courses that include English, social science, physical science, math, and foreign language.
Tuition and Financial Aid
Tuition and fees vary somewhat based on the program a student pursues and their degree level, but all students pay the same rate, whether they're from Illinois or are a resident of another state. As an example, undergraduate students in degrees offered by the schools of Arts & Sciences, Business, Communication, Education, and others will pay $22,750.00 for 12 to 21 hours of study. Students who take more than 21 hours will pay $360.00 per credit hour, and part-time students will pay $840.00 per credit hour.
For graduate students, tuition is charged based on the program and is based on the number of credits a student pursues. For example, the per-credit-hour rate for most Master of Arts programs is $1,033.00. Other course fees that students might pay include a dissertation supervision fee of $1,935.00, a fee of $85.00 for a counseling psychology internship, or a $500.00 fee for thesis supervision.
The Financial Aid Office at Loyola University handles aid disbursements for students at Loyola University. Students must submit a Free Application for Federal Student Aid (FAFSA) every year they want to take classes and receive financial aid. Some students may need to undergo a process of verification for the data sent to the government on the FAFSA form.
Students may receive loans, grants, scholarships, or some combination of the three when they attend the university. Financial aid is often based on the student's ability to pay, but scholarships are also often offered to students based on their academic performance. Scholarships students may receive when they attend Loyola University include the Rambler Award, the Catholic Heritage Award, and the Mulcahy Scholars Program.