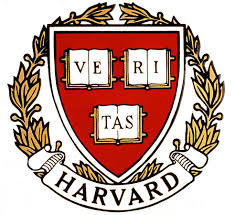 Degrees Offered at Harvard University
Harvard University appears in our ranking of the 20 Best Online Schools for Finance.
The name "Harvard University" is associated with excellence, allowing it to attract some of the brightest minds around the globe. Harvard students have access to some of the most interesting and challenging majors around and a degree from Harvard opens many career doors.
Some of the school's more popular degrees include those from the John F. Kennedy School of Government, like the Master in Public Policy, the Master in Public Administration and the Master in Public Administration in International Development. The school's law school also attracts a number of students who wish to earn a Juris Doctor and practice law.
At the undergraduate level, students can study subjects, like comparative literature, English, art and visual studies, the Classics and Germanic languages and literatures. The Harvard Extension School offers online and in-person classes in subjects like business and management, media and the arts, global studies, technology and cultural studies to name but a few.
About Harvard University
Founded in 1636, Harvard University is the oldest university in the US and renowned around the world for its academic excellence. US News and World Report ranks it second on its National Universities list, second on its Best Value Schools list,  17th on its Most Innovative Schools list, fifth on its Writing in the Disciplines list and 21st on its Study Abroad list.
Its location in Cambridge, just outside of Boston, Massachusetts, gives its students access to not only some of the top academic institutions in the city but also to the opportunities that East Coast living provides. Its library is home to the oldest collection of books and periodicals in the US. Harvard also has the world's largest school endowment. The university's acceptance rate is 5%.
It is known for many of its specialized schools, like the Harvard Business School, the Harvard Medical School, the Harvard Law School and the John F. Kennedy School of Government. No fewer than eight United States presidents have graduated from HU, including John F. Kennedy and Franklin D. Roosevelt.
Harvard University Accreditation
The New England Commission of Higher Education provides the university with its regional accreditation.
Harvard University Application Requirements
Harvard University extends a big helping hand to incoming students. While students will find all of the application requirements on the school's website, they'll also find something more: detailed information about what Harvard specifically looks for in students. This information allows prospective students to tailor their application materials to Harvard's specifications. This portion of this post will touch on both of these aspects of applying to Harvard.
First, here are some of the qualities and activities that Harvard would like to see from undergraduate applicants:
Does the student exhibit growth potential? Is he or she likely to stretch beyond perceived limits?
What kinds of activities does he or she participate in? What are his or her interests?
Is this student a person of character?
Could this student make a real contribution to the HU community?
Harvard does provide clarification for the items on this list. For example, the guidelines ask students if they're self-starters or if they have demonstrated leadership potential in the past. The school also asks students if they've taken full advantage of the opportunities given to them. In asking these questions, the university is trying to determine if the student can demonstrate maturity, grace under pressure, a concern for the well-being of others and character. HU also points out that there is no typical Harvard student per se, but ideally, the students who are admitted should have the ability to meet the above criteria in some way.
Now, for the application criteria. The following information is suitable for undergraduate students seeking admission to the university. The university asks prospective undergraduates to provide the following materials:
An application via the Universal College Application, the Common Application or the Coalition Application
$75 application fee
Test scores: ACT or SAT + 2 SAT subject tests if finances allow
Transcripts and school reports, including a midyear school report and a final report
A teacher's report
Answers to Harvard University questions on the applications
Students who would like to transfer to Harvard from another college should be aware of the fact that the university accepts very few transfer students each year. According to the school's website, it only accepts about 12 transfer students out of a pool of about 1,500 possibles.
These students must prove that there is an academic need that requires them to transfer. These students must also have a strong record of academic and personal achievement and provide HU with solid recommendations from their school's faculty. They must have also gone through one year of college but no more than two. Students who are beyond this point are invited to apply as visiting students.
It's also important to note that Harvard doesn't make a distinction between "regular" students and international students. All applicants are all considered the same way. Students whose first language isn't English are not required to submit an English proficiency test score, though they can submit these scores if they'd like.
Prospective graduate students are asked to submit similar materials to the admissions office. There are a few slight differences, but not many. Incoming graduate students must also fill out the school's application and pay the $105 application fee. Their admissions materials should also include the transcripts from their undergraduate universities, test scores (like the GRE or the LSAT, for example), their statement of purpose, a writing sample, a demonstration of proficiency in the English language and letters of recommendation.
Tuition and Financial Aid
Undergraduate tuition at Harvard University is almost $50,000 a year (as of this writing in 2020). The school charges another $4,000+ for fees. Undergrads will pay around $12,000 for room and $7,000 for meals.
Students are also required to have health insurance, which will cost students just under $4,000, unless they are on their parents' insurance. In total, students can expect to pay upwards of $80,000 a year to attend Harvard as undergraduates. Tuition and fees for graduate students are very similar to those of undergraduates.
Harvard offers blind admission to students, meaning that their ability to pay doesn't figure into their acceptance: Financial aid consideration is 100% need-based at Harvard. The school meets 100% of its students' proven financial need.
About half of students who attend receive financial aid. About one in five students pays nothing to attend the school. Students can qualify for loans, grants, scholarships and work-study programs to pay for their education costs.
Harvard University offers numerous degrees on both the undergraduate and graduate levels. Take a look at it today.