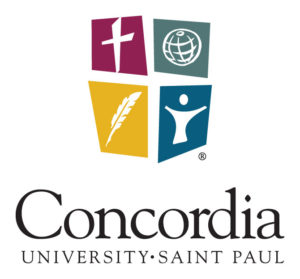 Degrees Offered at Concordia University-Saint Paul
Concordia University-Saint Paul appears in our ranking of the 20 Best Online Schools for Forensic Psychology.
With a mission to provide a liberal arts education to a diverse student body, Concordia University-Saint Paul excels at delivering the quality learning experience needed for success in today's economy. At CSP, the focus is placed on experiential learning and analyzing the world from a range of perspectives. Students of the undergraduate, graduate and online colleges have access to valuable and effective learning resources on campus and online. The faculty, administration and staff are ready to help any student with their educational goals.
CSP offers a broad selection of degree programs from the following academic departments:
College of Business & Technology
School of Continuing Studies
College of Education
School of Graduate Studies
College of Health & Sciences
College of Humanities & Social Sciences
Many academic disciplines are taught and studied within these departments, and students can enroll in accredited programs at the undergraduate, graduate and pre-professional levels. CSP offers non-degree certificates and a wide range of online programs for undergraduate and graduate students.
One of the most popular undergraduate programs is the Bachelor of Arts in Business Management. This program combines the philosophical and conceptual topics of a traditional business program with the social science and technical subjects relevant to business management. The B.A. program requires 44 hours of credit and prepares students for professional work in the field of their choice. It also provides the ideal preparation for a graduate degree, such as the Master of Business Administration or Master of Healthcare Management.
Graduate students have a more focused selection of programs to choose from. The master's degrees available at CSP are largely concentrated in the College of Education and College of Business & Technology. Several programs are available for students of the arts and humanities, such as the Master of Fine Arts in Creative Writing. This program is designed for students who are passionate about reading and writing fictional literature and ready to take the next step to produce written manuscripts. It requires 36 hours of credit, including classroom lectures, workshops and written assignments. Over the course of the two-year program, students will write and edit a book-length manuscript and participate in critiquing the work of other students.
The online school at CSP is very popular among students of various backgrounds, ages and experience levels. A large selection of programs for undergraduate and graduate students is available entirely online. The program offerings include the Bachelor of Science in Computer Science, the Bachelor of Arts in Criminal Justice, the Master of Science in Exercise Science and the Master of Arts in Sports Management, among many others. While the credit requirements and coursework vary by degree type and academic discipline, all online degrees at CSP share the same rigorous standards and student-friendly experience.
In addition to the undergraduate and graduate degrees offered online and on-campus, CSP offers several certificate programs, such as the Early Childhood Education Certificate and the Leadership Certificate. Medical school and law school students have many pre-professional degree programs to choose from, including the pre-dental, pre-law and pre-pharmacology programs. Doctoral students may enroll in programs such as the Doctorate in Education and Doctor of Physical Therapy degree programs.
About Concordia University-Saint Paul
CSP was founded in 1893 as an all-male college for students planning to enter the Lutheran ministry in the Missouri Synod. Over the decades it has grown and evolved into a full-fledged liberal arts college with diverse students pursuing degrees in a wide range of subjects. CSP offers over 80 degree programs in dozens of academic disciplines. The placement rate for undergraduate students after completing a four-year degree is 94.57 percent. Washington Monthly has ranked CSP third out of all accredited colleges in the nation. It has also ranked CSP as the top school for adult learners.
Concordia University-Saint Paul Accreditation Details
CSP is regionally accredited by the Higher Learning Commission, which has been federally approved to accredit schools throughout the Midwest. In addition to its institutional accreditation by the HLC, CSP has been fully audited and inspected by the following professional associations:
Minnesota Board of Teaching
Federal Title II Reporting for Teacher Education
Council for Higher Education Administration (CHEA)
Council for the Accreditation of Educator Preparation (CAEP)
Minnesota Board of School Administrators (MN BOSA)
National Council on Family Relations (NCFR)
Society for Human Resource Management (SHRM)
Commission on Collegiate Nursing Education (CCNE)
Commission on Accreditation of Allied Health Education Programs (CAAHEP)
Commission on Accreditation in Physical Therapy Education (CAPTE)
The information technology management program at CSP is approved by the Project Management Institute (PMI). CSP has also partnered with the Twin Cities Teacher Collaborative (TC2) to provide in-depth professional teacher training through the College of Education.
Concordia University-Saint Paul Application Requirements
Whether pursuing an undergraduate, graduate or online degree, students can begin the enrollment process by submitting an online application. Each application must be accompanied by high school or college transcripts as well as official scores for the SAT, ACT or GRE tests. Applicants of the graduate school must include written recommendations from three previous professors as well as proof of a bachelor's degree from an accredited university. Applications must be submitted at least 30 days before classes begin, and the earliest applications will have priority consideration.
Tuition and Financial Aid
Tuition costs at CSP are about $32,000 per year for Minnesota residents and non-residents. This amount includes some living expenses, such as food and residence hall services. The cost of books, software and lab equipment can increase the cost by about $1,000 to $2,000 per year. Financial aid can reduce the cost of education by as much as 100 percent, depending on the financial need of the student. By visiting the Free Application for Federal Student Aid (FAFSA) website, students can apply for federal grants and low-cost loans that don't need to be repaid as long as the student maintains a half-time enrollment status. The financial aid office at CSP offers scholarships, grants and work-study options for students seeking additional aid.
At Concordia University-Saint Paul, students have endless opportunities for educational attainment, career advancement, and personal discovery.