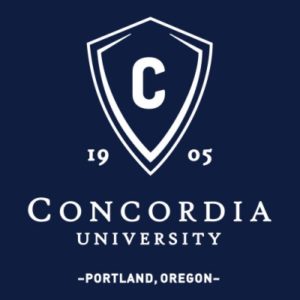 Degree Programs Available at Concordia University-Portland
Concordia University-Portland appears in our ranking of the 30 Best Schools for a Master's in Special Education Online.
Concordia University-Portland believes that faith is a vital aspect of education and provides a framework that not only embraces learning but one that focuses on service. Students can choose programs from five different colleges that are offered with support as well as rigorous academics centered on Christian beliefs. Colleges at Concordia University-Portland include:
College of Education
College of Health and Human Sciences
Concordia University Law School
Lutheran Institute of Theology & Culture
School of Management
Through the College of Education, students may choose the Master of Education in Educational Leadership which is available completely online, on-campus or in a hybrid version. The program prepares students for influential roles not only in K-12 settings but also in higher education. Students are provided the best in theory and practice using the same rigorous curriculum taught in on-campus classes. The program requires 30 credit hours and takes approximately one year to complete. Students are able to develop a collaborative environment, design curriculum, be an effective mentor for students and offer leadership support to their colleagues. Some of the courses required may include Character and the Ethics of Leadership, Theories of Teaching and Learning, School and Community Partnerships as well as Case Studies in Law and Ethics.
The College of Health and Human Sciences at Concordia University-Portland offers a wide range of programs based in liberal studies. The Bachelor of Science in Exercise and Sport Science explores the latest scientific concepts and applications for human performance, including fitness, diet, and exercise. Students learn in a Human Performance Lab with assessment equipment and programs that equal those found in a major research institution. Students learn to demonstrate a comprehensive knowledge of the human body and how it reacts to exercise, sports and other activities. They also learn how disease, heredity, and other risk factors impact the pathophysiological responses of the body. Students can assess health and fitness in order to prescribe exercise or develop programs in both clinical and field settings. The program is only available on campus. Courses required may include Principles of Organic and Biochemistry, First Aid & CPR, Prevention & Care of Athletic Injuries as well as Nutritional Exercise & Human Performance.
The Bachelor of Science in Homeland Security and Emergency Management, offered through the School of Management, prepares students to assist after a disaster. Students gain an understanding of planning, management of resources and how to get assistance where it is needed. They also gain an understanding of preventing and preparing for catastrophe. The program is available online and students can complete the program in as few as 16 months. Students gain an understanding of emergency management leadership as well as the critical-thinking and ethical decision-making skills necessary during a natural or man-made disaster. Courses required may include Risk Assessment, Analysis and Impact, Psychology of Terrorism, Moral Decision-Making, Policies, and Civil Rights as well as Intelligence Community.
About Concordia University-Portland
In 1905, Concordia University opened as Concordia College, a four-year academy designed to educate pastors and parochial school teachers for the Lutheran Church. At the time, there was a growing Lutheran community in the Pacific Northwest and the school was designed to meet the needs of that community. Initially, only men were permitted to attend the school. In 1950, Concordia added a junior college and, in 1968, women were admitted.
Until 1977, high school classes were offered as part of Concordia but after the Portland Lutheran Association for Christian Education took ownership, the school separated from the high school and became a four-year institute of higher learning. The school gained university status in 1995. Today, Concordia\ University offers a solid liberal arts education with programs that include a strong Christian foundation.
Concordia University-Portland University Accreditation Detail
Concordia University is regionally accredited by the Northwest Commission on Colleges and Universities. This indicates to parents, students, and employers that graduates have completed programs that meet the criteria set forth by the Commission that indicates excellence in education. The school periodically undergoes review by the Commission and any areas that are identified as needing improvement are addressed immediately. In addition to regional accreditation, programs throughout the college are accredited by the following organizations:
Accreditation Council for Business School & Programs
American Bar Association
Commission on Collegiate Nursing Education
Council on Social Work Education
Concordia University-Portland Application Requirements
Applicants who wish to attend on campus starting with the fall semester should adhere to the following deadlines:
Early Action – November 15
Priority Deadline 1 – December 15
Priority Deadline 2 – January 15
However, Concordia University does have a rolling admission process which begins January 15 and is designed for online students. Applicants must provide official high school transcripts as well as official ACT or SAT scores. A written essay and two letters of recommendation are also required. Transfer applicants must provide official transcripts from all colleges and universities attended as well as two letters of recommendation and an essay. Students transferring from the now-closed Argosy University who were enrolled in the Master of Education, Doctorate of Education or Master of Business Administration programs may be able to use an expedited admission process and block transfer credits. Applicants who wish to transfer from Marylhurst, which has also closed, should contact an admissions counselor at Concordia University to see what options are available.
Applicants to the Master of Education in Educational Leadership must hold a bachelor's degree or higher from an accredited college or university. They must also provide official transcripts from all colleges and universities attended. A current resume and a statement of intent must also be provided. Applicants must have a GPA of 2.8 or higher.
Concordia University-Portland University Tuition and Financial Aid
Undergraduate freshman tuition at Concordia University is $499 per credit hour. Tuition required to complete the Master of Education in Educational Leadership is $17,840 to $23,698 based on a 34-credit program.
Up to $4,000 in scholarships provided by the University are available for students who wish to enter the Master of Education in Educational Leadership program. In addition, there may be additional scholarships for students transferring from either Argosy or Marylhurst Universities.
All students should apply for financial aid by completing the Free Application for Federal Student Aid (FAFSA). The FAFSA should be completed during the admissions process and must be renewed annually. Undergraduate students may be offered grants and scholarships which do not need to be repaid. They may also be offered loans to cover their tuition which must be repaid upon graduation.
Graduate students attending on campus may be offered assistantships or fellowships while undergraduate on-campus students may be offered work-study programs.
Concordia University graduates are prepared to meet challenges in the world using their strong intellect, moral courage and general compassion. Concordia University-Portland is known for its academic excellence with a focus on servant leadership and Lutheran values.