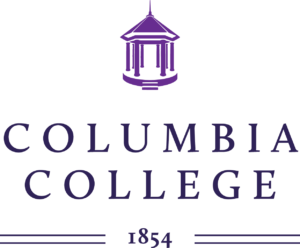 Degree Programs Available at Columbia College
Columbia College appears in our ranking of the Top 10 Online Universities You Can Start Anytime.
At Columbia College in Missouri, students can choose between programs that feature online classes or on-campus courses. The college offers 12 associate degree programs that include an Associate in General Studies and an Associate in Arts as well as Associate in Science programs. Students can choose majors in business administration, health sciences, human services, liberal arts or environmental studies. There are also some pre-professional associate programs available in engineering and nursing.
The college offers nearly 40 majors for students who want to earn a bachelor's degree. Students majoring in sports management learn how to operate and manage a sports complex such as an ice skating rink or a golf course. They also develop the skills necessary to work with athletes and coaches. The college's graphic design program allows art majors to take classes on photography, printmaking and other forms of art. They also take classes that show them how to use digital media to create artwork. Students can also choose other majors in the art program, including painting and ceramics. Columbia has a communication studies program that includes both marketing and communications classes too.
Eight of the degree programs offered at Columbia College are for graduate students. It has a Master of Science in Criminal Justice that includes some criminal administration courses, which prepare students for working in management roles within law enforcement agencies. This program includes concentrations in corrections administration and criminal justice administration too. The Master of Business Administration (MBA) program has an accounting track that requires students to have at least 18 credits of accounting courses already done. There is a human resources track available too. Most of the college's graduate programs are available online and on campuses in Missouri and other states.
About Columbia College
Columbia College is a private college in Columbia, Missouri. Also known as Columbia College of Missouri to separate it from the other colleges in the country with the same name, it has a long history. Established in 1851 as Christian Female College, it was the first school for women in the western United States with a state charter. Though the college once shared a campus with Stephens College, that college later went off on its own. It is still a college solely for women, while Columbia College is now coeducational. The college adopted its current name and became coeducational in the 1970s. This would help its enrollment grow and provide the college with more funding.
The Princeton Review ranked Columbia as one of the best colleges in the Midwest, and U.S. News and World Report ranked it as one of the country's top graduate schools. Columbia established a number of small campus in Missouri and other states such as Colorado and also added new campuses oversees. Students can also study through the Columbia online system. The main campus in the Columbia College system alone has an enrollment today of 1,900 students.
Columbia College Accreditation Details
The accreditation that Columbia has from the Higher Learning Commission (HLC) is what lets the college accept students coming from other schools. Not only can the college accept their transfer credits, but it can grant transfer and traditional students financial aid. Those students will need to use the Free Application for Federal Student Aid (FAFSA) though. Columbia also has accreditation for its nursing programs and approval for those programs from the Missouri State Board of Nursing.
Columbia College Application Requirements
Students applying to an associate or bachelor program at Columbia College must use the application designed for its traditional degree programs or its evening and online degree programs. Traditional undergrads who want to take daytime classes must have a high school grade point average of 2.5 or higher and either an ACT score of at least 21, a 50% ranking in their high school classes or transcripts that show they maintained at least a C average in 12 or more credit hours of college classes. Students can apply with a GED rather than a high school diploma but will need to have a high score on that test. The college accepts those with college credits, a high school diploma or a GED into its evening and online programs. All future undergrads need to use the Columbia application and then make sure that the college receives their transcripts and test scores.
Full graduate admission goes to students with a minimum GPA of 3.0 and a college degree from an institution with regional accreditation. Students need to write an essay of between 300 and 500 words on the application, which is available online. This essay allows students to mention the top reasons they chose Columbia and what earning their degrees will mean to them. They will also need to provide their transcripts and a current resume. In the education graduate programs offered by the colleges, students may need a valid teaching license too.
Tuition and Financial Aid
Thanks to the college's fixed-rate tuition policy, traditional undergrads can pay the same tuition rate every year for the next five years. They pay $12,160.50 per semester or $24,321 each year. Part-time students in a traditional Columbia program pay $504 per credit hour if they take up to six credits and $736 per credit hour when they take up to 11.5 credits. The online and evening programs charge $375 per credit hour for most students and $250 per credit hour for military students. There is a tuition discount for military students enrolled in a graduate program that reduces their rate to $325 per credit hour. All other graduate students will pay $490 per credit hour.
Columbia encourages students to look at the grants and scholarships that they can get for the year before they consider any of their other financial aid options. Scholarships are available for both grad students and undergrads, but some programs are only available for those attending certain campuses. The college offers a scholarship search that students can use to find programs and apply for those funds. All students can also use the financial aid that they get when they use the FAFSA, including direct and PLUS loans, Pell grants and work-study, which is only for those who attend classes on a college campus. More than 90% of the online, evening and traditional students at Columbia College receive financial aid.