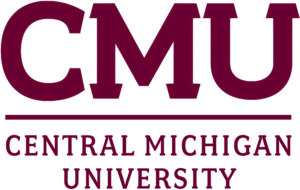 Central Michigan University Degree Programs
Central Michigan University appears in our ranking of the 20 Best Online Schools for Education (Graduate).
Central Michigan University has a wide range of degree programs available both online, on campus and in a hybrid version. The Bachelor of Arts in Fashion Merchandising and Design is a top-ranked fashion merchandising and design program. Students gain an understanding of aesthetic and functional design as well as the marketing and retailing of apparel and textiles. The program offers a challenging core that integrates design and merchandising. Students are also provided instruction in production and distribution. Courses required may include:
Advanced CAD for Apparel
Apparel Design Analysis
Apparel Product Development
CAD for Fashion Design and Merchandising
Collection Development
Digital Pattern Development and Virtual Fit
Digital Technologies and Craftsmanship for Apparel Design
Draping Fundamentals
Dress and Culture
Fashion Design Methods
Fashion Retail Management
History of Western Dress
Introduction to the Fashion Industry
Introduction to Textiles
Preprofessional Seminar in Fashion Merchandising and Design
Textile Analysis
An internship in fashion marketing and design is also required. The program is available online, on campus and in a hybrid version.
Those who wish to gain a deeper understanding of the political landscape would benefit from the Bachelor of Science in Political Science, which is available online, on campus or in a hybrid version. Students gain an understanding of domestic politics, the American political system, international politics, and methods countries use to address global issues. There is instruction in what constitutes a just society, what equality is and what it means to live in a free society. Courses required may include:
American National Government and Politics
Citizen Engagement in Public Life
Great Political Thinkers
Introduction to American Government and Politics
Introduction to Empirical Methods of Political Research
Introduction to Political Science
State and Local Government
Students must also conduct independent study and select 15 hours in Political Science or Political Administration electives. They may also choose from the following certificates in place of electives:
Citizen Engagement Undergraduate Certificate
Political Advocacy and Elections Undergraduate Certificate
Lawmaking and Legal Processes
Central Michigan University offers an Accelerated Master of Entrepreneurial Ventures that is available for students in the undergraduate entrepreneurship program in their junior year. The program provides an understanding of the legal, financing, funding, hiring, filing and governance knowledge that can help students move an idea into a money-making venture. Early in their junior year, students apply to the program by submitting an accelerated master's degree program.
The Master of Science in Acquisitions Administration is designed for those who wish to gain knowledge in purchasing, regulatory concepts, administrative law, strategic planning, and acquisition best practices. Students gain an understanding of how to efficiently meet financial return objectives and increase stakeholder value while meeting and exceeding the expectations of the customer. The program is designed for those in management or administration who want to move into more advanced positions. Courses required may include:
Administration, Globalization and Multiculturism
American Public Policy Making
Contract Administration
Financial Analysis, Planning and Control
Foundations of Research Methods in Administration
Industrial Safety Management
Inventory and Materials Management
Legal Considerations of Contract Administrations
Management and Control of Quality
Organizational Dynamics and Human Behavior
Production Concepts
Purchasing Strategy
Strategic Planning for the Administrator
Strategies and Proposals in Government Acquisitions
The Doctor of Philosophy in Mathematical Sciences is a content-based degree program. The degree is available with three concentrations including mathematics, mathematics education and statistics. The program is designed to provide students with advanced knowledge and applications in math as well as statistics. The program also offers two courses on pedagogy as well as teaching internships that are supervised by university faculty.
About Central Michigan University
Central Michigan University opened its doors in 1892 as the Central Michigan Normal School and Business Institute. Initially, the school offered classes in teaching, business and stenography. The founders of the school decided to add teaching education since few teachers in the state received formal training during that era. The school began with 31 students who took classes on the second floor of an office on the corner of Main and Michigan Streets in Mount Pleasant.
At first, many of the students had no more than an eighth-grade education and attended "Normal" classes for just a few months before accepting positions as teachers. Within a few months, land was purchased and the school constructed a $10,000 Normal School Building on what is now the current campus. The school became the Central Michigan Normal School in 1893.
In 1895, the Michigan State Board of Education assumed control of the school and it became the Central State Normal School. By 1898, enrollment had grown to more than 450 students. The school began offering two-year teaching certificates in 1903. In 1927, it became the Central State Teacher's college and then Central Michigan College of Education in 1941. The school became Central Michigan College in 1955 and gained university status in 1959.
Central Michigan University Accreditation Details
Central Michigan University is accredited by the Higher Learning Commission of the North Central Association of Colleges and Schools. Accreditation indicates that the school meets or exceeds criteria developed by the Commission that indicates excellence in higher education. If any areas are identified as needing improvement during periodic peer reviews, the University agrees to address them as quickly as possible. In addition, programs throughout the school are accredited by the following organizations:
Accreditation Board for Engineering and Technology
Accreditation Council for Continuing Medical Education
Accreditation Council for Education in Nutrition and Dietetics
Accrediting Council of Education in Journalism and Mass Communication
Accreditation Review Commission on Education for the Physician Assistant, Inc
Association to Advance Collegiate Schools of Business
Association of University Programs in Health Administration
American Chemical Society
American Psychological Association
American Society for Biochemistry and Molecular Biology
Commission on Accreditation of Athletic Training Education
Commission on Accreditation in Physical Therapy Education
Commission on Sport Management Accreditation
Commission on English Language Program Accreditation
Committee on Accreditation for the Exercise Sciences
Council on Academic Accreditation in Audiology and Speech-Language Pathology
Council for Accreditation of Educator Preparation
Council for Interior Design Accreditation
Council on Education for Public Health;
Council on Social Work Education
Liaison Committee on Medical Education
National Association for the Education of Young Children
National Association of Schools of Art and Design
National Association of School Psychologists
National Association of Schools of Music
National Council on Family Relations; and Council on Accreditation of Parks, Recreation, Tourism, and Related Professions
National Environmental Health Science and Protection Accreditation Council
Network of Schools of Public Policy, Affairs, and Administration
Central Michigan University Application Requirements
In order to apply for the Bachelor of Arts in Fashion Merchandising and Design or Bachelor of Science in Political Science must provide official high school transcripts as well as official ACT or SAT scores. Applicants who have earned college credit must submit official transcripts from all colleges and universities attended. Those who have earned more than 24 credits do not need to submit official high school transcripts. They also do not have to submit official ACT or SAT scores. All undergraduate students must provide letters of reference and a personal statement.
Applicants to the Accelerated Master of Entrepreneurial Ventures must have completed 86 credit hours towards their bachelor's degree with a cumulative GPA of 3.0. They must have completed Venture Development or enroll to take it in the fall of their senior year. Applicants must meet with faculty to devise a strategy and timetable for satisfying any credit by exam requirements. During their senior year, applicants must earn a 3.0 GPA or higher in all courses attempted or risk removal from the accelerated program.
In order to apply to the Master of Science in Administration in Acquisitions Administration, applicants must hold a bachelor's degree from an accredited college or university. They must have a minimum cumulative undergraduate GPA of 2.7. Official transcripts from all colleges or universities must be provided as well as a statement of purpose. It is recommended that students have a background in statistics and that they have some type of accounting background.
Applicants to the Doctor of Philosophy in Mathematics must hold at least a bachelor's degree and have a minimum GPA of 2.7 overall. Applicants with a bachelor's degree must complete 75 credit hours of work along with 33 hours of area-specific work, six hours of internship and 12 hours of dissertation work. Those with a master's degree must complete 45 credit hours of work which includes 27 hours of core and area-specific courses, 12 hours of dissertation and pass the oral defense. Applicants must provide official transcripts from all colleges and universities attended as well as official GRE or GMAT scores.
Central Michigan University Tuition and Financial Aid
Undergraduate tuition for Michigan residents is $417 per credit hour and $789 per credit hour for non-residents. Graduate tuition is $637 per credit hour for residents and $850 per credit hour for non-residents.
Financial aid is available in the form of loans, grants, work-study, and scholarships. In order to qualify for financial aid, all students should complete the Free Application for Federal Student Aid (FAFSA). Students should complete the FAFSA regardless of income as some aid is based on merit and not need. The FAFSA must be renewed annually.
Central Michigan University offers many degree programs that are available online and in a hybrid version that make it easier for non-traditional students to meet their higher education goals.