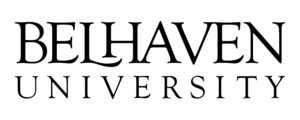 Accredited Online and On-Campus Christian Education at BU
Belhaven University appears in our ranking of the 19 Best Online Schools for Business Associate's Degree.
Ranked 43rd by The Chronicle of Higher Education, Belhaven University is a private, nonprofit Presbyterian CCCU member in Mississippi that offers 46 undergraduate and 27 graduate degrees, including 24 fully online, plus the Dual Enrollment Option with a 10:1 student-faculty ratio. For example, the BA in Public Relations launched a 124-credit, four-year curriculum in August 2017 with opportunities to write for Belhaven News, join the PRSSA, and complete 135-hour internships like FleishmanHillard. Chaired by Dr. Chip Mason, the BS in Hospitality Management follows a 124-credit, IACBE-accredited plan online or in Jackson with seven-week courses from Facilities Management to Hospitality Marketing with one internship at Disney, Hilton Hotels, Royal Caribbean Cruise Lines, and others.
Online on Canvas since June 2011, the Master of Health Administration has built a 36-credit, Christ-centered sequence to train School of Business post-grads for medical leadership with short eight-week classes like Quality Management and Health Care Finance before the capstone project. Directed by Dr. David Hand, the EdD in Educational Leadership shapes a hybrid 60-credit, post-master's path with the K-12 Teachers Alliance that blends online courses, such as Research Statistics and Child Development, with three-day Jackson residencies. Other Belhaven degrees include the AA in Biblical Studies, BA in Interdisciplinary Studies, BS in Accounting, BFA in Graphic Design, BS in Computer Information Systems, MBA in Sports Administration, MEd in Literacy, and MFA in Dance.
About Belhaven University
Belhaven University was first opened in 1894 when President Lewis Fitzhugh welcomed an inaugural class of 36 to the Belhaven College for Young Ladies. In 1895, a fire set the original building donated by Senator Jones S. Hamilton on Boyd Street ablaze. Reopened the next September, the Belhaven College for Young Ladies was acquired by Dr. J.R. Preston in 1904. Six years later, Belhaven was donated to Jackson's First Presbyterian Church. In Fall 1911, the Central Mississippi Presbytery transformed it into the Belhaven Collegiate and Industrial Institute. In 1915, the Board of Trustees approved another name change to Belhaven College. In 1921, President Guy Gillespie started the first scholarship fund. In 1927, Belhaven College debuted its famed Bachelor of Music program. In 1930, Fitzhugh Hall became the site of Mississippi's first indoor pool. By 1954, Belhaven College adopted coeducational admissions.
Budgeting $64 million annually, Belhaven University now has 638 faculty inspiring 2,307 undergrad and 1,898 post-grad Blazers from 22 nations on its 42-acre "Crossroads of the South" campus, three satellites, or 100 percent online with 25+ clubs like Alpha Psi Omega. In 2010, BU received the John F. Kennedy Center for the Performing Arts National Arts Education Award. In 2018, Belhaven won an ACS Commendable Student Chapter Award. Belhaven University earned the ACCESS Outstanding Hybrid Course of the Year Award too. The U.S. News & World Report named the "College of Distinction" 58th for social mobility and 33rd for value regionally. On Niche, BU boasts America's 25th best sports management, 44th top religious studies, and 87th best theater degrees. Business Insider labeled Belhaven as Mississippi's #1 most selective school. Christian Universities Online picked Belhaven 10th.
Belhaven University Accreditation Details
Since January 1, 1946, the Southern Association of Colleges and Schools (SACS) has consistently reaffirmed regional Level V accreditation for Belhaven University on a 10-year timeline. Provost Bradford Smith, Ph.D., oversees the reaffirmation process and will submit the required Fifth-Year Periodic Review Report in Spring 2023. Belhaven University is authorized through the U.S. Department of Education and the Mississippi Commission on College Accreditation (MCCA). Belhaven is approved by the National Council for State Authorization Reciprocity Agreements (NC-SARA) for online education. The Academic Affairs Office also lists the following Belhaven accreditations:
International Accreditation Council for Business Education
National Association for Schools of Art and Design
Commission on Collegiate Nursing Education
National Association of Schools of Dance
Council on Social Work Education
National Association of Schools of Music
Belhaven University Application Requirements
Admission at Belhaven University is deemed "selective" by the U.S. News & World Report since 52 percent of the 2,324 Fall 2018 candidates were chosen. Freshman Blazers must have completed an accredited academic high school curriculum. First-year, degree-seeking entrants need 16 units of college-prep courses, including four in English. Current Hartfield Academy and Jackson Academy students with a minimum 1070 SAT, 21 ACT, or 65 CLT score qualify for the Dual Enrollment Option. Cumulative GPAs of 2.75 and higher are mandatory. Non-diploma students need a combined GED score of 580 or greater. On average, admitted freshmen achieve an 1123 SAT, 22 ACT, and 3.41 GPA mark. International learners must be English proficient with at least 6.0 IELTS or 71 TOEFL iBT scores.
The Graduate School generally seeks a minimum 2.80 GPA during regionally accredited bachelor's prep. Up to nine graduate credits graded "B" or better can transfer. The MA in Biblical and Theological Studies accepts 2.50 GPAs. Master of Arts in Teaching cohorts must pass the Praxis II exam. The Education Specialist (EdS) and EdD in Educational Leadership demand master's GPAs above 3.0 plus three years of certified K-12 experience. The MFA in Dance requires an audition on February 15th at the Bitsy Irby Visual Arts Center from individuals with at least two years of experience. The Artist Diploma in Violin Performance is reserved for post-bachelor's applicants who can perform a Bach sonata and Paganini caprice. In April 2020, Belhaven University also waived all GRE and GMAT testing requirements.
Tuition and Financial Aid
For 2020-21, Belhaven University is billing traditional undergrads $13,325 per semester full-time. The annual bachelor's tuition is $26,650. Student activity fees incur $188 each term. Overload credits above 18 cost $485 apiece. Certain courses tack on fees from $50 to $250. Residing at the Jackson housing like Gillespie Hall adds $4,400 to $5,750 for semester room and board. Online associate and baccalaureate classes are priced at $395 per credit. The Graduate School has varying program-specific rates. For example, the MFA in Dance charges $535 per credit. Master of Business Administration cohorts spend $565 per credit. The MBA in Entrepreneurship is one exception costing $817 per credit. The MA in Biblical and Theological Studies requires only $199 per credit.
The National Center for Education Statistics reports that the Student Financial Planning Office on Peachtree Street helps 100 percent of new, full-time Belhaven Blazers excel with average aid of $15,722 apiece for $3.47 million total. Institutional awards include the Ridgway-Davis Scholarship, Arts Scholarship, Bess Caldwell Memorial Scholarship, Annie Rene Harris Slaughter Scholarship, Lettie Pate Whitehead Scholarship, Sara Phillips Muir Scholarship, George Decatur Mullendore Scholarship, Ruth Blackburn Scholarship, Music Department Scholarship, and Film Production Scholarship. The Presbyterian Scholarship Program presents up to $4,000 for traditional undergraduates who are Church members in good standing. The Haven Promise Scholarship gifts at least $12,500 annually to in-state graduates of Mississippi high schools or junior colleges. Federal programs, such as the TEACH Grant and Direct Unsubsidized Loan, necessitate FAFSA forms coded 002397. "Magnolia State" residents also pursue the Mississippi Tuition Grant, Mississippi Eminent Scholars Grant, William Winter Teacher Scholarship, Regions Riding Forward Scholarship, Miriam Scarborough Scholarship, Mae Meriwether Zifcak Scholarship, and more.
Explore Washington Monthly's 366th best master's institution by searching through four flexible, faith-based divisions at the Belhaven University website.