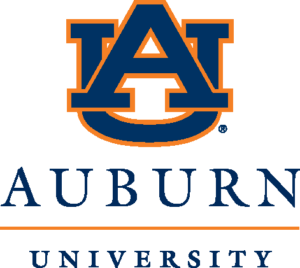 Auburn University Degree Programs
Auburn University appears in our ranking of the 20 Best Online Schools for Education (Graduate).
Nearing the top 100 best colleges for national universities in 2020 according to U.S. News & World Report, Auburn University is long-standing state institute. Touting 14 academic colleges including the Honors College and Graduate School, Auburn University has programs offered through the:
College of Agriculture
College of Architecture, Design & Construction
Raymond J. Harbert College of Business
College of Education
Samuel Ginn College of Engineering
School of Forestry and Wildlife Sciences
College of Human Sciences
College of Liberal Arts
School of Nursing
Harrison School of Pharmacy
College of Sciences and Mathematics
College of Veterinary Medicine
Auburn University is considered an R1 university.  The school offers many options for research for in science, technology, engineering, and mathematics (STEM); education; nursing; business; and social disciplines. There are five graduate-level dual degree programs involving business, public administration, and landscape architecture. There are also 18 accelerated bachelor's to master's programs ranging from agriculture to physics and geography to psychology. Auburn University offers everything from an undergraduate certificate up through the terminal doctoral degrees.
According to U.S. News & World Report, the top five most popular majors in 2018 were business, engineering, biological and biomedical sciences, education, and health professionals and related programs. All of these require upper-level courses for completion, and, in the case of the education program, a minimum GPA of 2.75 is required for graduation along with a clinical residency designed to prepare the student for the demand of teaching.
Graduate-level courses vary by department and may have individual requirements. All doctoral programs require 60 semesters with 30 of the semester hours being graded and the other 30 semester hours being ungraded for classes revolving around research. Additionally, the doctoral level degrees are bound by a six-year time limit.
Many classes and programs are offered remotely through online education. These include bachelor's, master's and doctoral degrees, certificates, and personal enrichment. The College of Business, School of Nursing, and the College of Engineering offer full undergraduate degree programs online, whereas the other colleges only offer select courses.
About Auburn University
Auburn University is located in Auburn Alabama and is housed on 1,841 acres with 427 buildings, of which 206 of them are considered academic buildings. With over 30,000 students, Auburn University is the second-largest school in Alabama. Established in 1856, the then East Alabama Male College began offering degrees as a liberal arts college. In 1872, the first four colleges and schools were named: College of Agriculture, College of Engineering, the School of Arts and Sciences, and the Graduate School. These bore witness to the strong agricultural and mechanical ties that the university still has today.
There is a current student-to-faculty ratio of 19:1. The student population has a male-to-female ratio of 1:1. The undergraduate population makes up approximately 81 percent of the student body whereas graduate and professional degree enrollment makes up approximately 15 percent and 4 percent, respectively.
According to the U.S. News & World Report, Auburn University is the top university in Alabama in 2020 and was named as the top university in Alabama in 2019 by Forbes and Niche.com. Also in 2019, the Money names Auburn University as the best value in the state of Alabama and Princeton Review named Auburn University Students as the happiest in the nation.
Auburn University Accreditation Details
The Southern Association of Colleges and Schools Commission on Colleges accredits Auburn University to confer bachelor's, master's, educational specialist, and doctorate degrees. In addition to the whole-body accreditation, the following colleges/schools have one or more program specifically accredited:
Agriculture
Architecture, Design & Construction
Business
Education
Engineering
Forestry & Wildlife Sciences
Human Sciences
Liberal Arts
Nursing
Pharmacy
Sciences & Mathematics
Veterinary Medicine
This list includes all of the programs offered by the College of Business that are accredited by the International Association to Advance Colleges & Schools of Business and all of the programs in the College of Education accredited by the National Council for Accreditation of Teacher Education.
Auburn University Application Requirements
Undergraduate applications to Auburn University, whether for a freshman, transfer, transient, early enrollment, or international student, all have some commonalities. To be accepted into the university, you must be proficient in English. Additionally, you must either be in good standing with your current institute or be doing well in high school. GPA and test scores are taken into account in the application process, so students must submit verifying documentation for these. The SAT or ACT is required as well. Transfer students may have to provide their final high school transcript and have at minimum a 2.5 GPA from their previous college. Some professional programs have additional requirements, such as the Bachelor of Science in Nursing has the additional requirement of the prerequisite courses being taken no more than five years before the application date.
Admission into the graduate school requires a bachelor's degree or equivalent, along with the graduate record exam (GRE) or similarly applicable program-specific graduate-level entrance exam. Three letters of recommendation are required by some graduate departments. An official transcript of all undergraduate and any graduate-level courses is required. International students must submit their scores on the Test of English as a foreign language (TOEFL) and all applicants must pay the application fee. Ultimately, the acceptance into any graduate program is granted by the dean of the graduate school and the recommendation from the proposed department of study.
Tuition and Financial Aid
Students enrolled full time at Auburn University can expect to take 12-18 credits at a cost of approximately $11,500 for in-state tuition and approximately $31,000 for out-of-state tuition, including fees. Room and board will cost an additional $13,600, approximately.
To obtain financial aid at Auburn University, every student must fill out a free application for federal student aid (FAFSA). This is a government form through which the aid the government can provide is calculated. This is often used to help determine eligibility for additional financial aid from both the university and otherwise by way of scholarships, grants, and other need-based programs. However, some scholarships are and grants are available outside of the university which can be leveraged to help pay for college. Finally, loans can be obtained through the government or from private lenders to finance the educational costs at Auburn University.