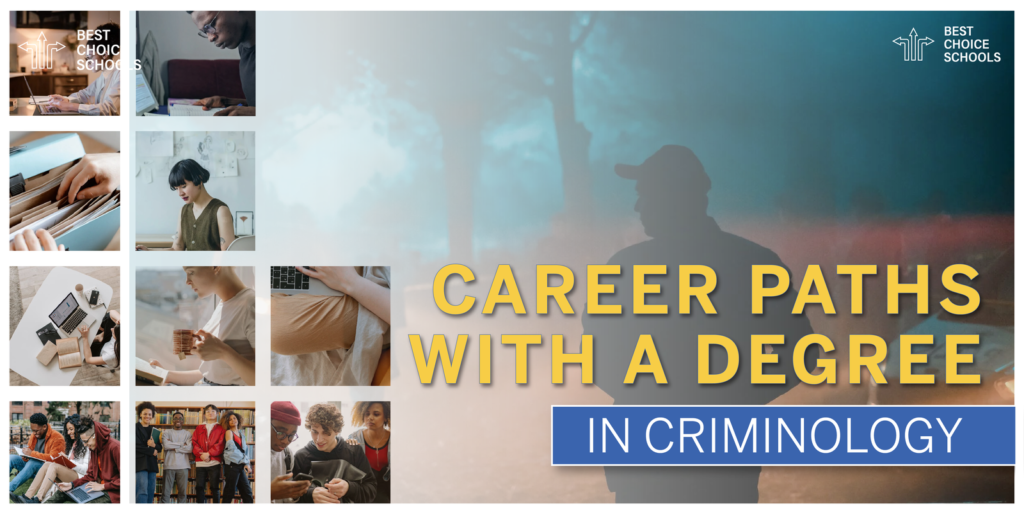 Criminology is one of the most popular majors at universities around the country and the world. But, what kind of jobs can you actually get after receiving a degree in criminology? Is the job market suitable for criminology majors? These are the types of questions we will be exploring in this article. Plus, we'll discuss seven of the most popular careers for those who have finished their criminology degree.
If you are a college student deciding which major you should pursue at your university, this article will not only clear up the kind of courses you will take during your degree program but also what you can do with that degree after graduation.
What Is A Criminology Degree?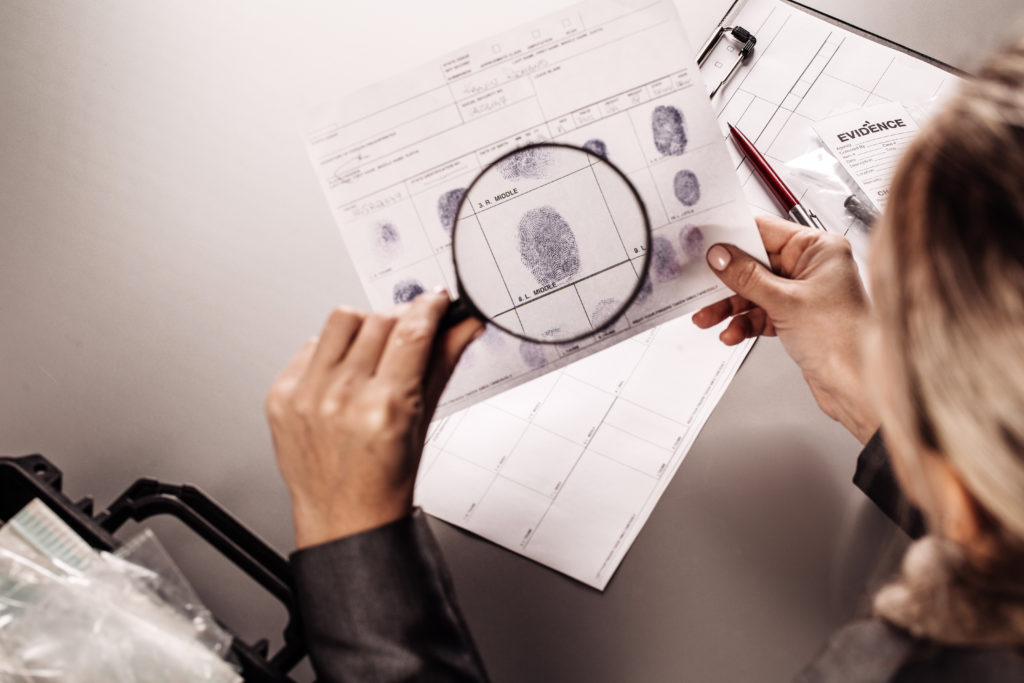 Criminology is one of the social sciences you can study in college. It focuses on crime, how and why it happens, our laws, and how to prevent crime from happening in our current world. Criminology degrees are primarily focused on people who want to work in law enforcement, especially if they aspire to careers as police officers, forensic investigators, or lawyers. There are a lot of different sciences that go into studying criminology, including psychology, anthropology, and politics.
Criminology aims to understand why people are compelled to commit crimes and how they could potentially be rehabilitated after committing a crime. To get a criminology degree, you should be curious about the criminal justice system, how it works, and what kind of steps we can take as a society to improve it. If you want to become a criminal investigator or lawyer, you will likely also want to get inside the minds of criminals to understand how they think and why they act out in certain ways.
You might also like: 20 Best Online Schools for Forensic Psychology
What Do You Study During a Criminology Degree?
There are a variety of different course topics that you will take during your time as a criminology student. Many of these will depend on the specific criminal focus that interests you and your plans after graduation. Some of these criminology topics could include:
Criminal Justice: These courses will discuss learning the terminology and basic structure of our criminal justice system to prepare you for the field of criminology and its waxing and waning trends.
Victimology: Victimology courses essentially cover the role of victims within our criminal justice system, analyzing how they are affected by crime, how they can help law enforcement officers and prosecutors, and the kind of crimes that could be committed against them.
The Individual and Society: Courses about individuals or human psychology will analyze human behavior to understand how it causes or can interact with crime in our society.
Criminal Punishment: Courses on punishment within the criminal justice system will go over how certain crimes are punished, the consequences of committing crimes, and how the length or severity of punishments are decided.
Intersectionality and Crime: Courses discussing intersectionality will consider how the relationships between race, sex, sexual orientation, age, and more interact with crime. Courses will likely also cover social justice issues.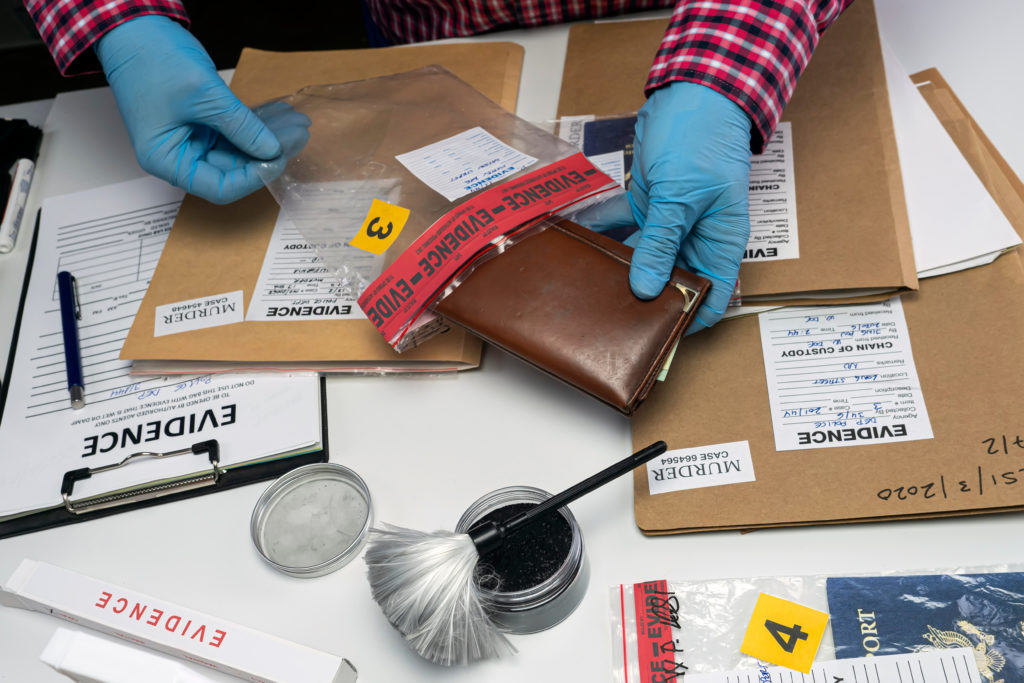 Where Can You Get a Criminology Degree?
Thanks to popular television series like "Law & Order" and "Criminal Minds," many people have been inspired to study criminology. The major is somewhat trendy in the United States, ranking around number 66 out of nearly 400 different college majors. The major is pretty split in terms of gender, with around 41-percent of criminology students being men and 59-percent being women. Trendy or not, people are fascinated with crime.
You can go virtually anywhere in the country for a criminology degree, so luckily, your options when it comes to choosing the right school are not limited. Additionally, if you find yourself at a college where you want to change your major to criminology, it is highly likely that the school you already attend will have a program available to you.
Another consideration is online degree programs for students who want to study criminology. There are now dozens of options that have sprung up, especially since the pandemic.
Benefits of Getting Your Criminology Degree Online
You can get your degree from any college or university you like, no matter where you live. Live in Maine and want to get your degree from a school in California? You can!
Many of the online programs offered are asynchronous, meaning you can learn at your own pace and are not tied to a specific class schedule. For those who have busy lives, jobs, family, and other responsibilities, this can open up opportunities for education that would have been impossible previously.
In almost all cases, you will take the same courses taught by the same professors as those who teach on campus, and your degree will be identical to the one that students who attend in person will receive.
Getting your criminology degree online can save you a lot of money. Often, the costs of taking online courses are drastically reduced. Plus, you won't have the expense of transportation, housing, or meal plans.

Thousands of different colleges in the US offer criminology degrees. For example, here are three schools that offer excellent online criminology programs:
Florida State University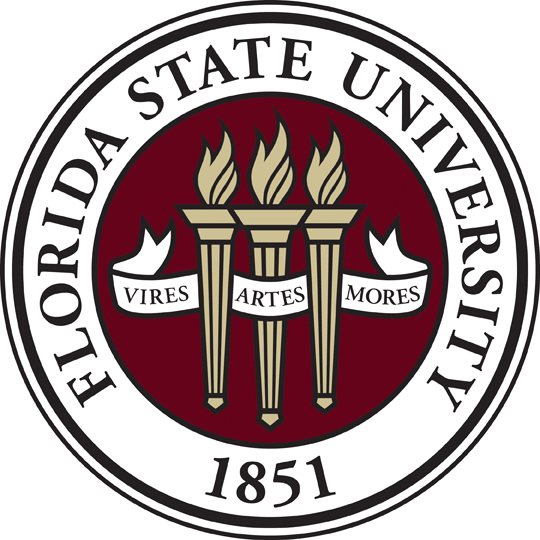 Tallahassee, Florida
Florida State University offers an online bachelor's degree in criminology and criminal justice explicitly designed for non-traditional learners. This part-time program prepares students for careers as victim advocates, child welfare caseworkers, parole officers, private investigators, and many other roles. It also gives students an excellent foundation to pursue law school or graduate studies.
Missouri State University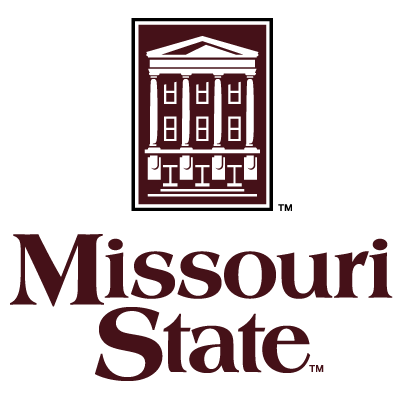 Springfield Missouri
Students who want to earn their bachelor's degree in criminology and criminal justice online will find the program at Missouri State to be convenient and flexible. One of the great things about this program is that you can customize it to your specific goals and interests by choosing from a wide variety of courses. Plus, they also offer an accelerated program that can put you on the fast track to your master's degree.
Regis University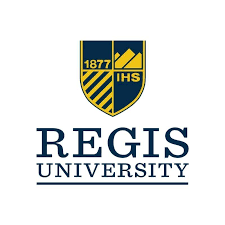 Denver, Colorado
Regis University offers a 120-credit online B.S. in Criminology degree program based on a unique scholar-practitioner model. All of the instructors in the program have worked in the industry as crime scene investigators, police chiefs, detectives, or security consultants. Instead of teaching you dry textbook rhetoric, you'll benefit from their wisdom and experience as you learn practical, real-world skills.
As you might imagine, these three programs are just the tip of the iceberg, whether you want to study criminology on campus or online.
For more schools, check out our 20 Best Online Schools for Criminology.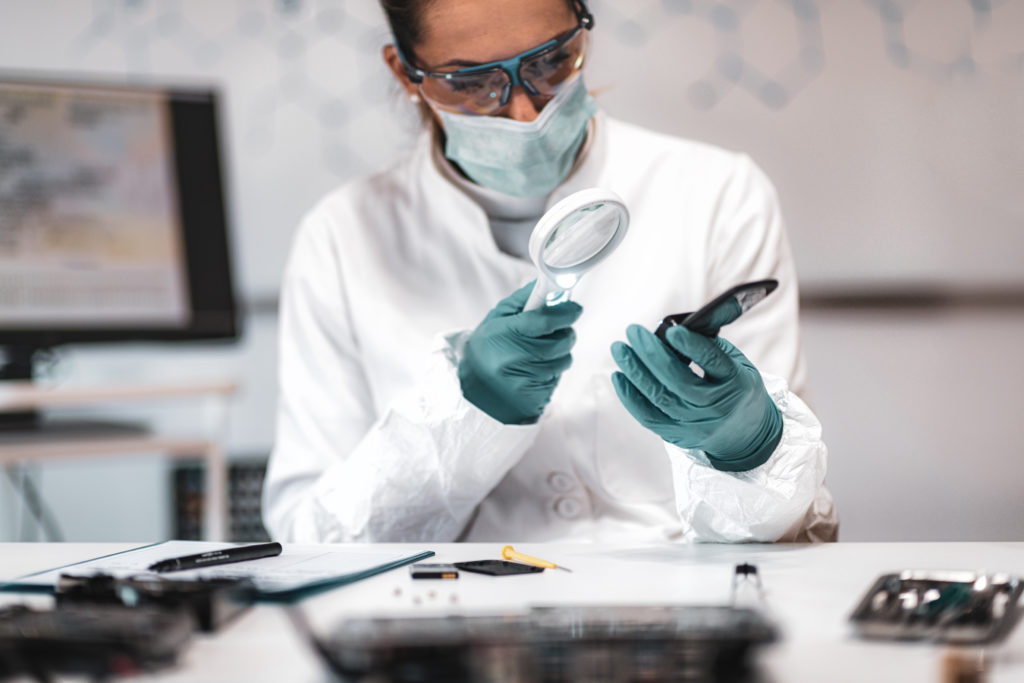 What Are Some of the Best Career Paths for Criminology Degree Holders?
There are dozens of different careers you can pursue as with a criminology degree. Additionally, having a criminology degree is a fantastic jumping-off point for moving onto graduate school or law school. The options are truly endless for criminology majors, as they have a deep and wide-ranging understanding of human psychology and behavior, motive, and social sciences.
Some of the most popular careers for those with criminology degrees include police officer, private investigator, forensic psychologist, criminology professor, loss prevention officer, jury consultant, and lawyer.
We will be going over these seven careers to determine which one could be the best for you, detailing the responsibilities, education requirements, and average salary. If you are curious about what you can do with a criminology degree, read on.
Careers for Criminology Graduates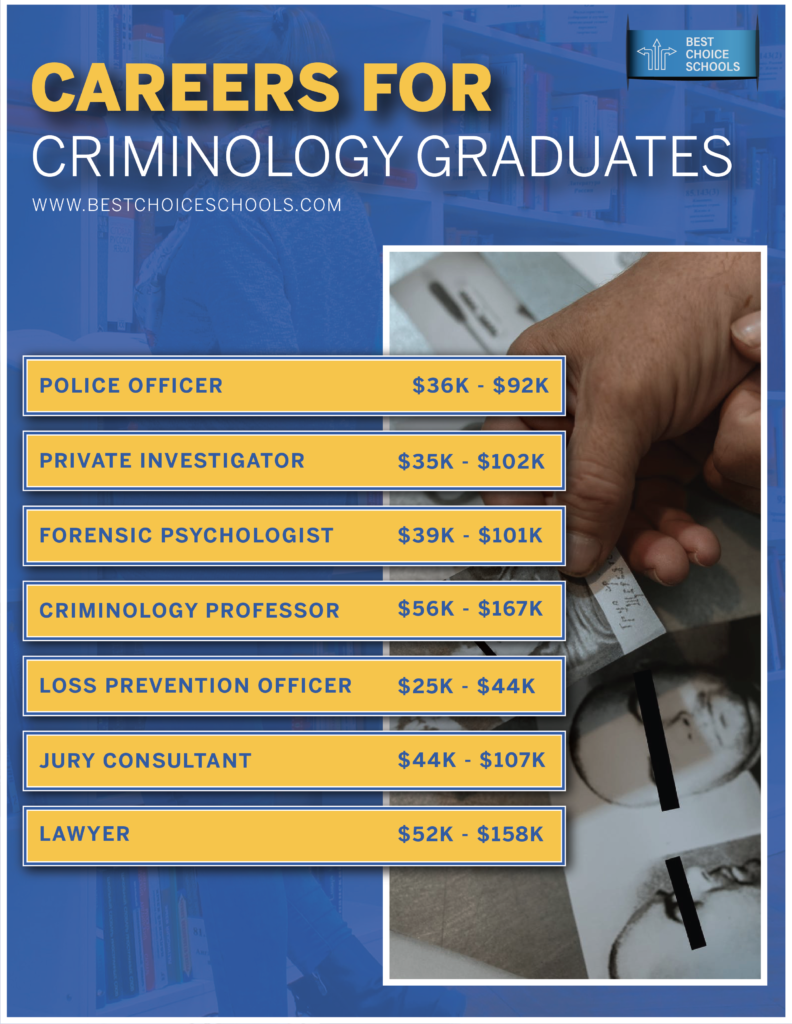 Police Officer
Police officers enforce the US laws, uphold the criminal justice system, and abide by the regulations of the government or entity they work within. Officers will be required to patrol certain areas, protect the lives and property within those areas, and respond to citizens' calls for police assistance or service.
As a police officer, if you get called to a scene, you will be required to document preliminary and ongoing investigations into criminal activity. You will conduct interviews with witnesses, write field notes, testify in court, and arrest perpetrators when necessary.
You will also need to attend a police academy, which can be as little as 13 weeks long and as long as six months long, depending on the length of time it takes you to meet the physical and mental requirements and pass the necessary exams.
Police officers can vary widely when it comes to salary, making anywhere between $36,000 and $92,000 a year. Becoming a police officer requires a long list of physical and mental hurdles, as well as further education before you can actually take your first field position.
Private Investigator
Private investigation is often thought of as a glamorous job, but it is much more hyped up in film and television than in real life. Generally, private investigators are hired by courts or private clients to find clues and gather evidence for ongoing criminal cases.
As a private investigator, you will do a lot of following leads, interviewing people, finding missing people, surveying areas, and gathering facts. In addition, many private investigators have a specific area of crime they are interested in or have some kind of expertise they can advise clients on.
Becoming a private investigator is difficult, and you may not have a consistent salary all the time as you will work from case to case. In addition, most clients will prefer that a private investigator has previous experience in the police or military, so your work experience will be essential to your portfolio.
Many private investigators work long and difficult hours, and most either work alone or in offices, depending on the context of their cases. The average salary for a private investigator is usually between $35,000 and $102,000 a year.
Forensic Psychologist
Forensic psychologists could be placed in various areas throughout the criminal justice system, including in law enforcement offices, in courts, or alongside private investigators. A forensic psychologist can also be called a criminal profiler, using psychological knowledge to determine a general mental profile of a criminal based on their behavior.
On a typical day, a forensic psychologist might meet with, interview, and assess the behaviors or mental state of criminals and prisoners, investigate various psychological disorders or behaviors, and examine defendants in order to determine whether they are fit to take the stand in a trial.
Forensic psychologists are a significant part of the criminal justice system, and their role in the prosecution of criminals should not be overlooked.
Criminology Professor
To become a criminology professor, you will need much more education than a bachelor's degree in criminology. This role requires that you get a master's degree in criminology, which means more financial investment and likely between two and four more years of schooling.
As a professor, you will be hired by a college or university to teach criminology and criminal justice courses. A position like this allows you to work anywhere around the country and hone in on your individual skills and interests. In addition, becoming a criminology professor will enable you to educate the next generation of law enforcement, which can be an incredibly inspiring and influential role.
According to Zip Recruiter, the average salary for a criminology professor in the US is around $89,000 a year, so it is undoubtedly a good-paying career to aspire to.
Loss Prevention Officer
A loss prevention officer essentially has a similar career to a police officer, but with a more precise focus and much less intensity on a day-to-day level. Instead of being hired by a governing body or institution, loss prevention officers are employed by retailers to reduce the theft encountered by the business.
Working in loss prevention, you will attempt to discourage theft and apprehend anyone who is trying to steal inventory from the business you work for. In addition, you will likely be required to monitor the store, understand loss prevention practices, and even arrest those who do not abide by the regulations.
Some employers will have education requirements to become a loss prevention officer, but you will likely not need to pursue further education after your bachelor's degree in criminology. The average annual pay for a loss prevention officer in the US is $29,595.
Jury Consultant
A jury consultant job is geared toward those who want to have a career in the courtroom rather than on the field. Jury consultants are experts on human behavior, usually studying psychology and other social sciences in-depth during their years at college.
When a jury is chosen for a court case, jury consultants help lawyers research and select different jurors based on their personality, behavior and the desired outcome of the specific case. Thus, a jury is virtually never left up to chance, and jury consultants work to ensure that a jury is carefully hand-selected and well understood. 
As a jury consultant, some of your daily duties will include researching jurors, creating profiles for those jurors, gathering and analyzing data on the demographics of the jury and the case, and assisting with jury selection. The salary of jury consultants varies greatly depending on experience, but it can range anywhere from $44,000 to $107,000 a year.
Lawyer
Lawyers, also called attorneys or legal consultants, have a license to practice law and appear in court in various sectors. Lawyers enforce the law by performing legal research, writing and editing legal documents, giving their clients legal advice, appearing in court, and representing their clients during a trial. Lawyers can represent individual people, businesses, government bodies, or even animals.
During a typical day, lawyers might interview new clients, conduct legal research, argue motions and appear in court before a judge, prepare for an ongoing trial, or follow up on a case after it has been settled.
Becoming a lawyer is a very popular career in the US, and one advantage is the job's high salary. Lawyers make an average of around $87,000 a year, but compensation can vary significantly depending on experience and education. To become a lawyer, you will need to go to law school, which is notoriously difficult and expensive, requiring additional financial investment and three more years in school.