By Kelsey Fox
November 2021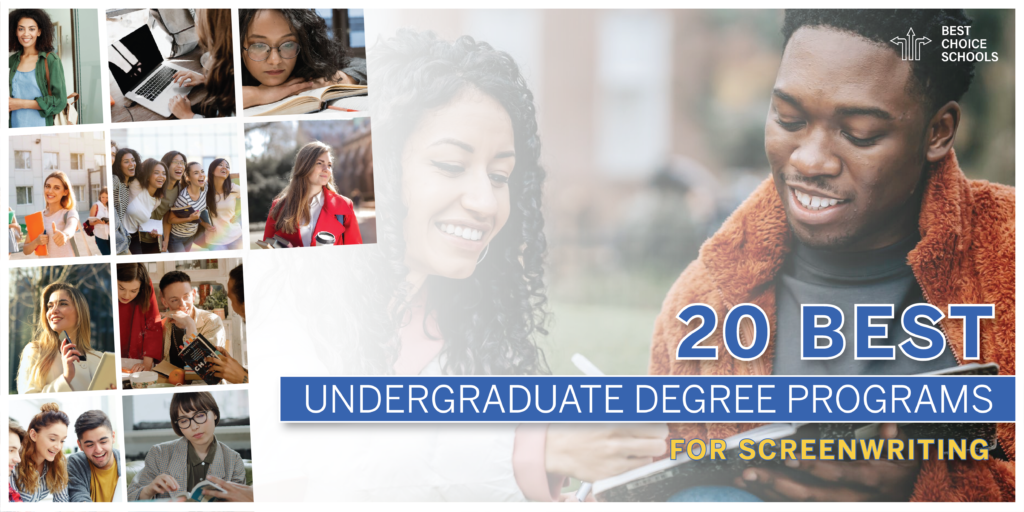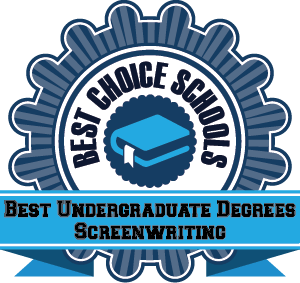 The 20 Best Undergraduate Degree Programs for Screenwriting
Best Schools for Screenwriting
Do you dream of seeing your story come to life on the screen? Pursuing a degree in screenwriting can be a weighty decision. After all, the entertainment industry is a tough market! But most often, those who succeed in screenwriting are educated in the field. So we set out to find the 20 best undergraduate degree programs in screenwriting.
See Also: Top 10 Online Degree Programs for Art
How We Rank the Best Schools for Screenwriting
There are a lot of great schools, so finding the 20 best academic screenwriting programs took some work. First, we made a list of colleges and universities offering fine arts and film and media arts programs. We considered bachelor's degrees, minors, and certificate programs. We also included fine arts schools, research universities, and liberal arts colleges.
The best undergraduate degree programs for screenwriting can be different from one another. For example, some offer many concentrations, while others focus on only one topic. Future screenwriters usually look for specific features before choosing the best screenwriting program. So, we didn't try to rate each program according to its features. Instead, we tallied data like graduation rate and class size.
Here's how it adds up:
Annual Undergraduate Tuition:
Under $70,000: 1 point
Under $60,000: 2 points
Under $50,000: 3 points
Under $40,000: 4 points
Under $30,000: 5 points
Under $20,000: 6 points
Under $15,000: 7 points
Under $10,000: 8 points
Annual Percentage of 20-Year Return on Investment (ROI):
0-2%: 1 point
3-4%: 2 points
5-6%: 3 points
7-8%: 4 points
9%+: 5 points
Graduation Rate:
Below 60%: 1 point
Below 70%: 2 points
Below 80%: 3 points
Below 90%: 4 points
Below 100%: 5 points
Student-to-Faculty Ratio
20:1 and More: 1 point
15:1 and More: 2 points
10:1 and More: 3 points
5:1 and More: 4 points
Note: We based our points on out-of-state tuition. In a tie, we gave the school with the lower tuition a higher ranking.
Related: 10 Best Online Schools for Graphic Design
20. Bennington College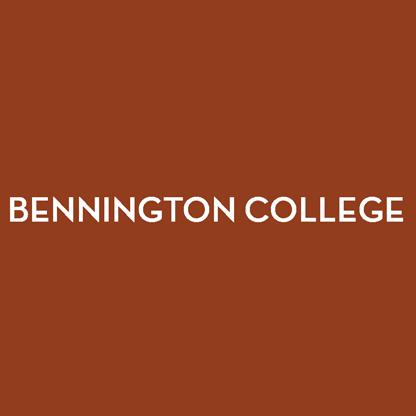 Bennington, Vermont
Annual Undergraduate Tuition: $55,950
Total Points: 8
Bennington College is one of the best colleges for screenwriting on our list. But the curriculum is a little different than other schools. Bennington does not follow a specific series of courses. Instead, screenwriting students at Bennington design their own course of study.
As a result, there are many options to pursue your screenwriting degree. Three of these include:
Scene and Structure
The Story Studio
Advanced Screenwriting
Students might like this bit of trivia, too. Bennington was the first college to have visual and performing arts in its liberal arts curriculum.
19. Savannah College of Art and Design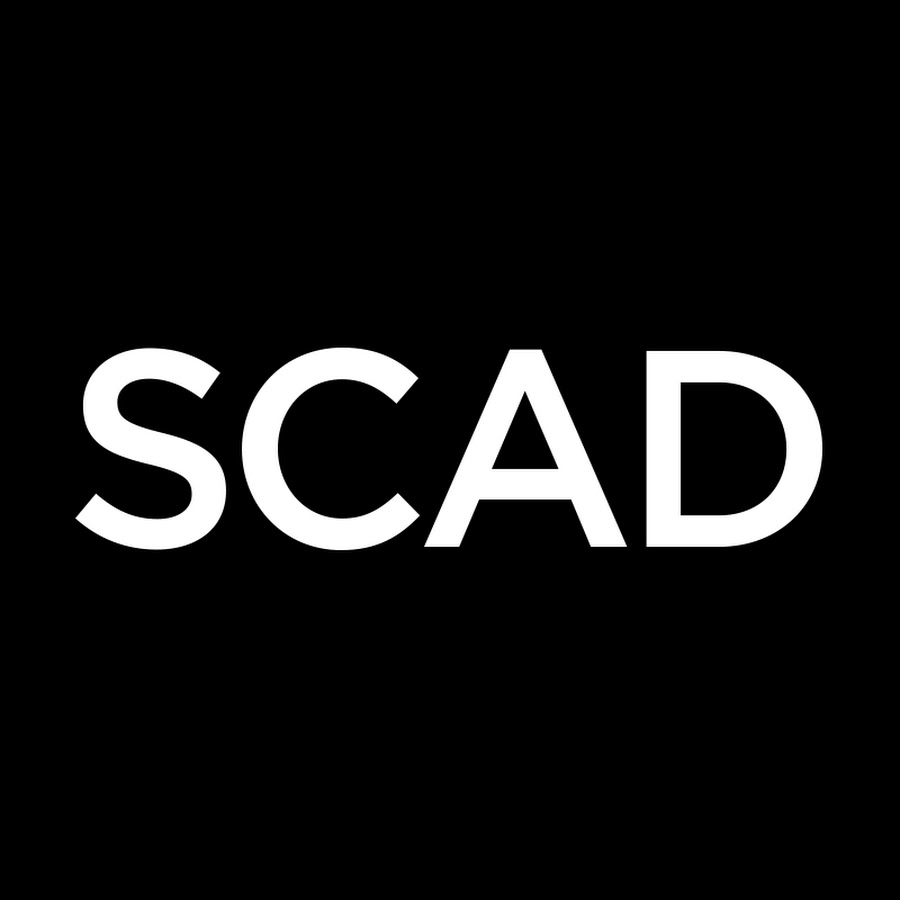 Bachelor of Fine Arts in Dramatic Writing
Savannah, Georgia
Annual Undergraduate Tuition: $38,075
Total Points: 8
Savannah College of Art and Design, also known as SCAD, offers a BFA in Dramatic Writing. It teaches students how to draft stories for theater, film, and television.
At SCAD, students in the screenwriting program team up with other students to see their written work come to life on the screen. Three of the most interesting classes include:
Truth in Acting: The Methods
Writing the Television Spec Script
Improvisation for Writers
Students at this top screenwriting school get to learn from professional writers. One of those writers is Michael Nolin, who wrote Mr. Holland's Opus.
18. Point Park University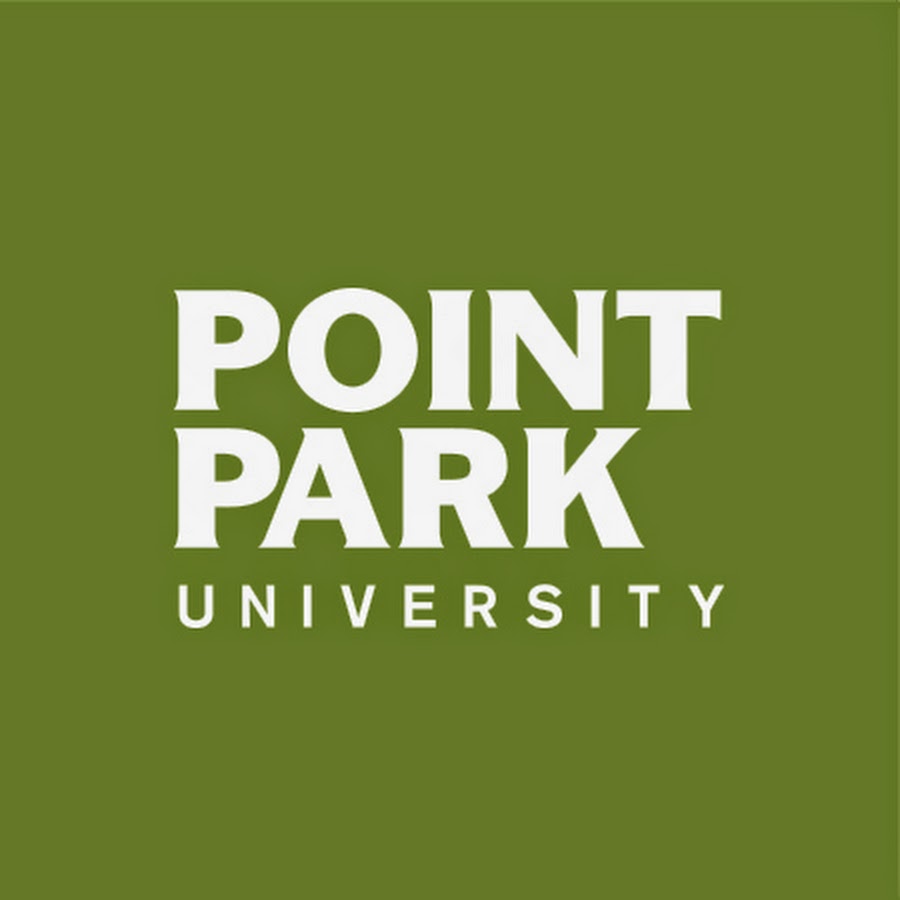 Bachelor of Fine Arts in Screenwriting
Pittsburgh, Pennsylvania
Annual Undergraduate Tuition: $32,750
Total Points: 9
Point Park University has one of the best undergraduate screenwriting programs in the US. It's a 126-credit hour film and media arts program. The program emphasizes the theory of storytelling. Plus, it features hands-on development of feature-length screenplays.
Students complete courses geared towards their interest in the fine arts at first. Then, they work on major coursework. Some of the class options include:
Acting and Directing for Writers and Filmmakers
T.V. Animation Writing
Classical and Modern Drama
Intermediate and Advanced Screenwriting
Writing the Situation Comedy
Video Game Writing
A senior thesis is required, while an internship for this screenwriting program is optional. Many successful Point Park University alumni currently work in the entertainment industry. They include Melina Kanakaredes, writer/director Gino Anthony Pesi, and comedian Dennis Miller.
17. Columbia College Chicago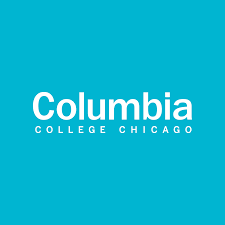 Bachelor of Fine Arts in Television Writing and Business
Chicago, Illinois
Annual Undergraduate Tuition: $27,176
Total Points: 9
Moving on with the best screenwriting schools, we have Columbia College Chicago. It's a private college specializing in fine arts and media. This is one of the best screenwriting programs for students interested in writing and producing. Columbia's BFA includes writing skills and business for television.
Columbia students spend their first year completing various screenwriting courses. These include subjects like Business of Media and Aesthetics of Storytelling. To prepare for graduation, they work on capstone thesis projects. These projects take place in an actual "writer's room" environment — just like in the real world.
Columbia College Chicago boasts a long list of notable alumni. The list includes SNL cast member Aidy Bryant and the rapper Common. Additionally, actress Michelle Monaghan and Pat Sajak attended Columbia.
16. Academy of Art University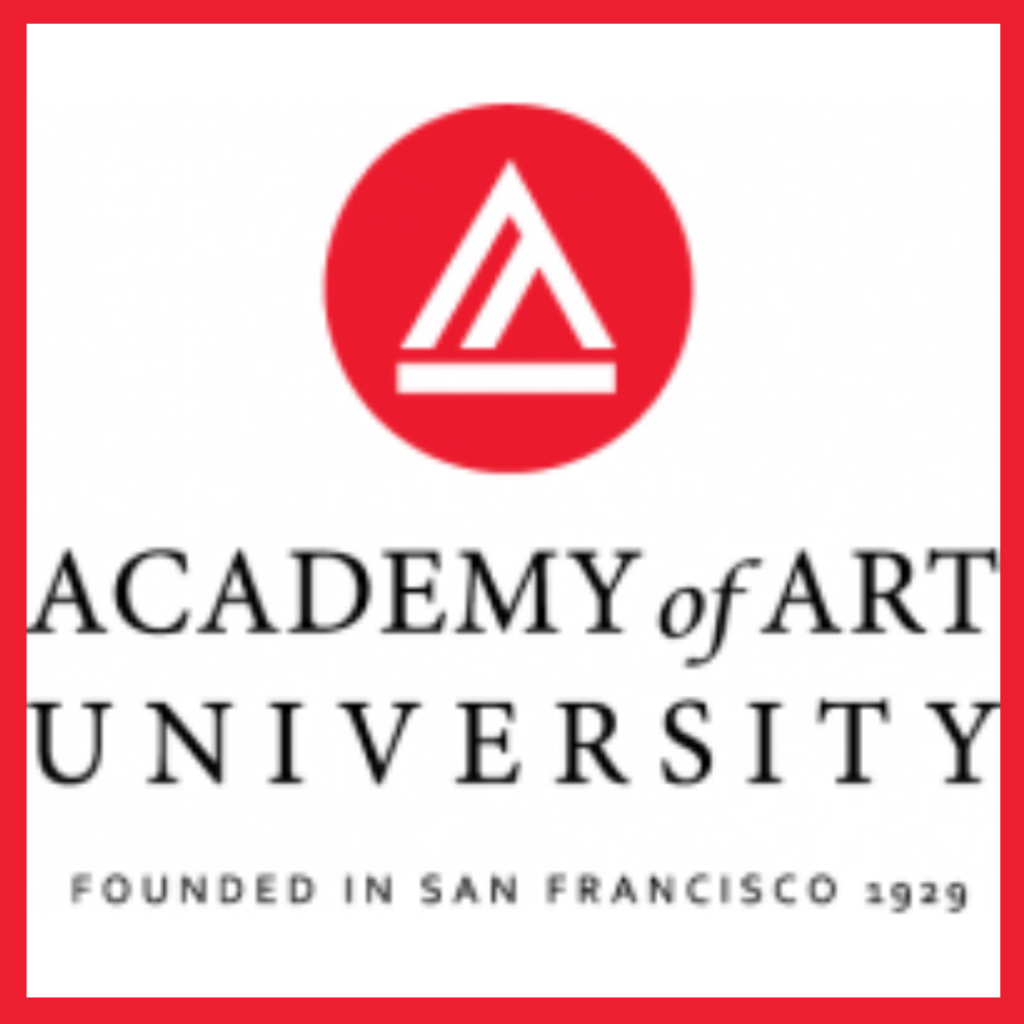 Bachelor of Fine Arts in Writing for Film, Television, & Digital Media
San Francisco, California
Annual Undergraduate Tuition: $25,424
Total Points: 9
The Academy of Art University is one of the best colleges for screenwriting. It's a private, for-profit arts school in sunny San Francisco, but you can also study online. The screenwriting program is called Writing for Film, Television & Digital Media.
Some of the required coursework includes:
Characters & Backstory
First Steps in Television
T.V. Pilot Creation
Screenplay Analysis
Cinematic Storytelling
Respect for Acting
In the program, you will learn how to develop engaging scripts. You will also learn basic industry standards. Some of the school's notable alumni include actress Raven-Symoné and fashion designer Lauren Conrad. Shrek and Shark Tale director Vicky Jensen also went to this University.
15. Metropolitan State University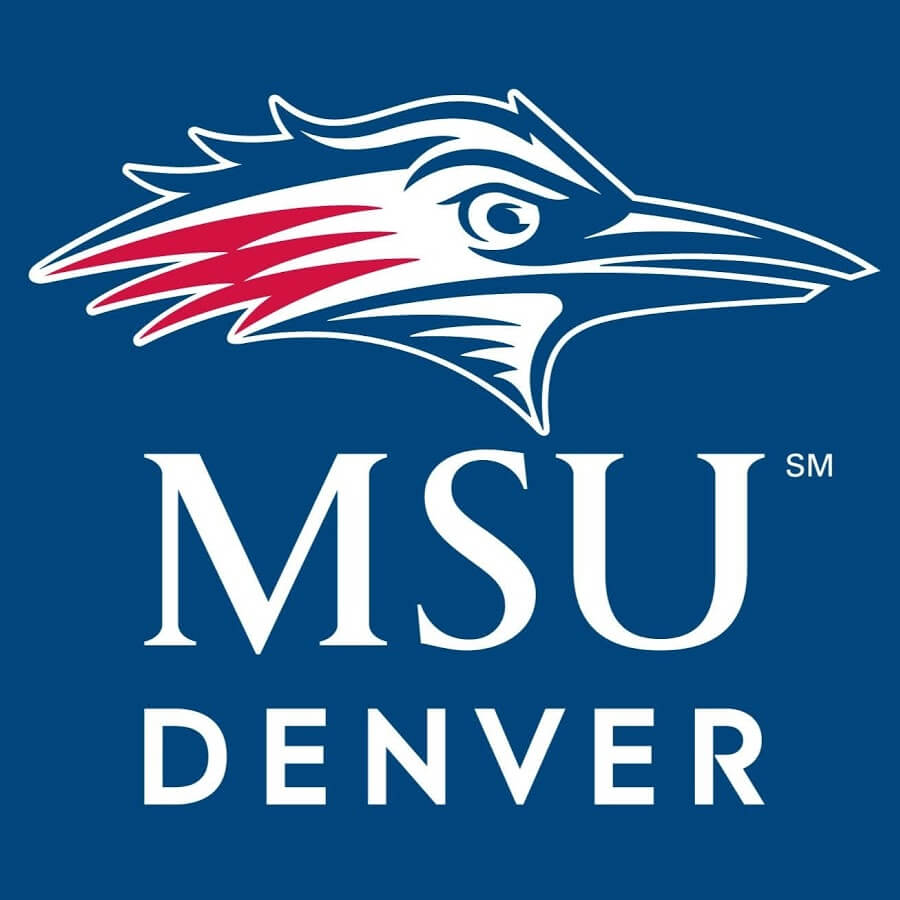 Bachelor of Arts in Screenwriting
Minneapolis-Saint Paul, Minnesota
Annual Undergraduate Tuition: $8,114
Total Points: 9
Metropolitan State University is a public university located in the Twin Cities. MSU has one of the best universities for screenwriting in the country. In this program, students can earn a B.A. in Screenwriting.
To begin the 120-credit hour program, students complete five courses and an internship. They then move on to three elective courses of their choice. Potential coursework includes:
Projects in Screenwriting
Screenwriting Individual Internship
Film Production and Editing II
Cinema, Self and Other
Cinema in the Cities:
Contemporary Cinema
American Film: Tradition and Trends
Women in Film
World Cinema
Students may also choose to minor in Theatre, Digital Media, Creative Writing, and more.
14. Drexel University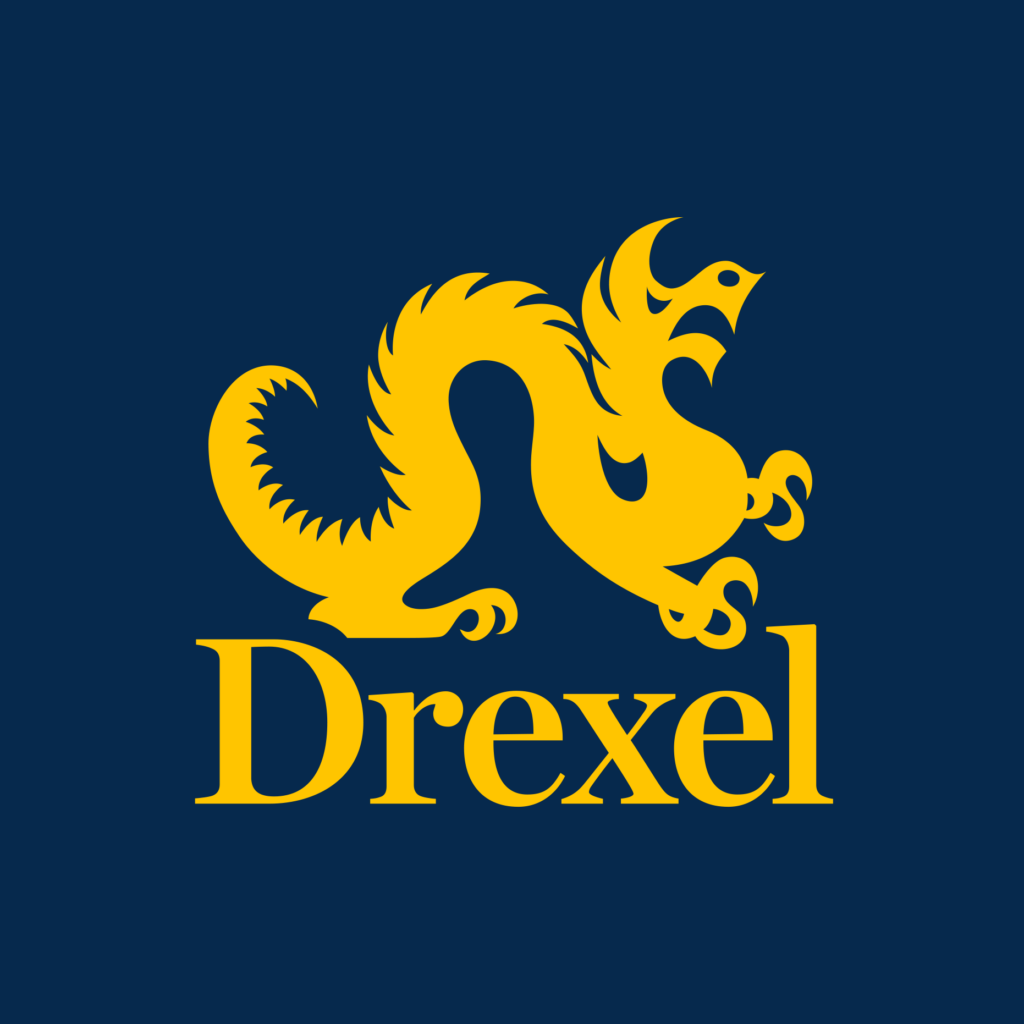 Bachelor of Science in Screenwriting & Playwriting
Philadelphia, Pennsylvania
Annual Undergraduate Tuition: $54,516
Total Points: 10
Drexel University is one of the top screenwriting colleges in the country. They offer a B.S. degree in screenwriting and playwriting. The program focuses on the principles of dramatic writing. But it also provides students with opportunities for hands-on learning.
There are only 12 students allowed in one writing course. So, you can expect individual attention from your instructors. Coursework includes classes like Writing the Short Film and Off-Campus Show Development. Students are also required to complete a senior project of professional scope.
13. The University of the Arts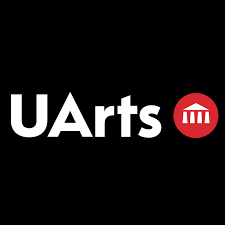 Bachelor of Fine Arts in Screenwriting
Philadelphia, Pennsylvania
Annual Undergraduate Tuition: $46,680
Total Points: 10
The University of Arts in Philadelphia is one of the oldest fine arts schools in the nation. Additionally, the school is one of the best schools for screenwriting on the East Coast.
Students earn a BFA in Screenwriting with this program. It is a hands-on program for students to perfect the art of screenwriting. This is accomplished through intensive classes like:
History of Television
The Art of Editing
TV Story Analysis
Writing the Feature Film
Directing Actors for the Screen
Screenplay Adaptation
Students can also pursue an internship opportunity during their last year
The University of the Arts has some notable alumni, including actress Ana Ortiz. Also, the authors/illustrators Jan and Stan Berenstain graduated from the school.
12. New York Film Academy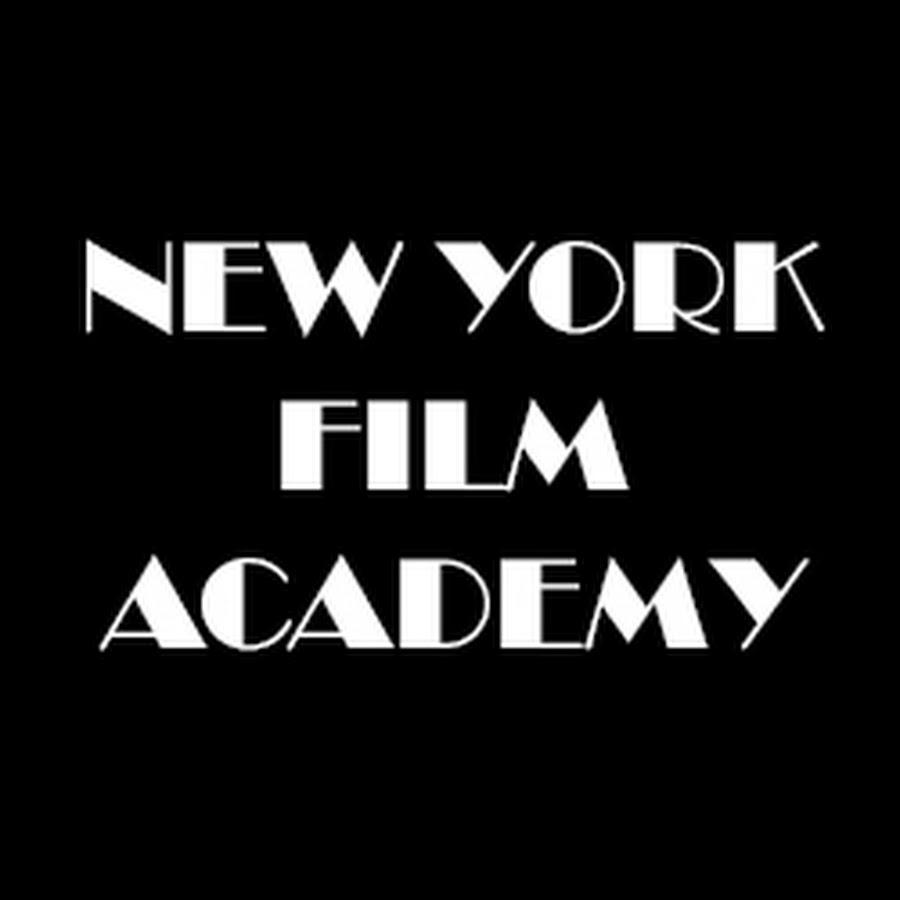 Bachelor of Fine Arts in Screenwriting
Burbank, California
Annual Undergraduate Tuition: $32,542
Total Points: 10
New York Film Academy is one of the top schools for screenwriting in the country. The Academy is known as a leader in filmmaking education. Students can pursue an accelerated BFA in Screenwriting at NYFA. It's a three-year program that includes intensive hands-on experience.
This screenwriting program is about building a portfolio of writing samples. And by the end of the first semester, students' portfolios will already consist of:
Short treatments for two possible feature-length films
A short film script
A developed treatment for a film
The Academy boasts other screenwriting programs, too. These include an MFA and an Associate's of Fine Arts. Screenwriting workshops are also available. Plus, they offer a one-year program that does not culminate in a degree. Bill Hader, Aubrey Plaza, and Damon Wayans, Jr. all graduated from NYFA.
11. Chapman University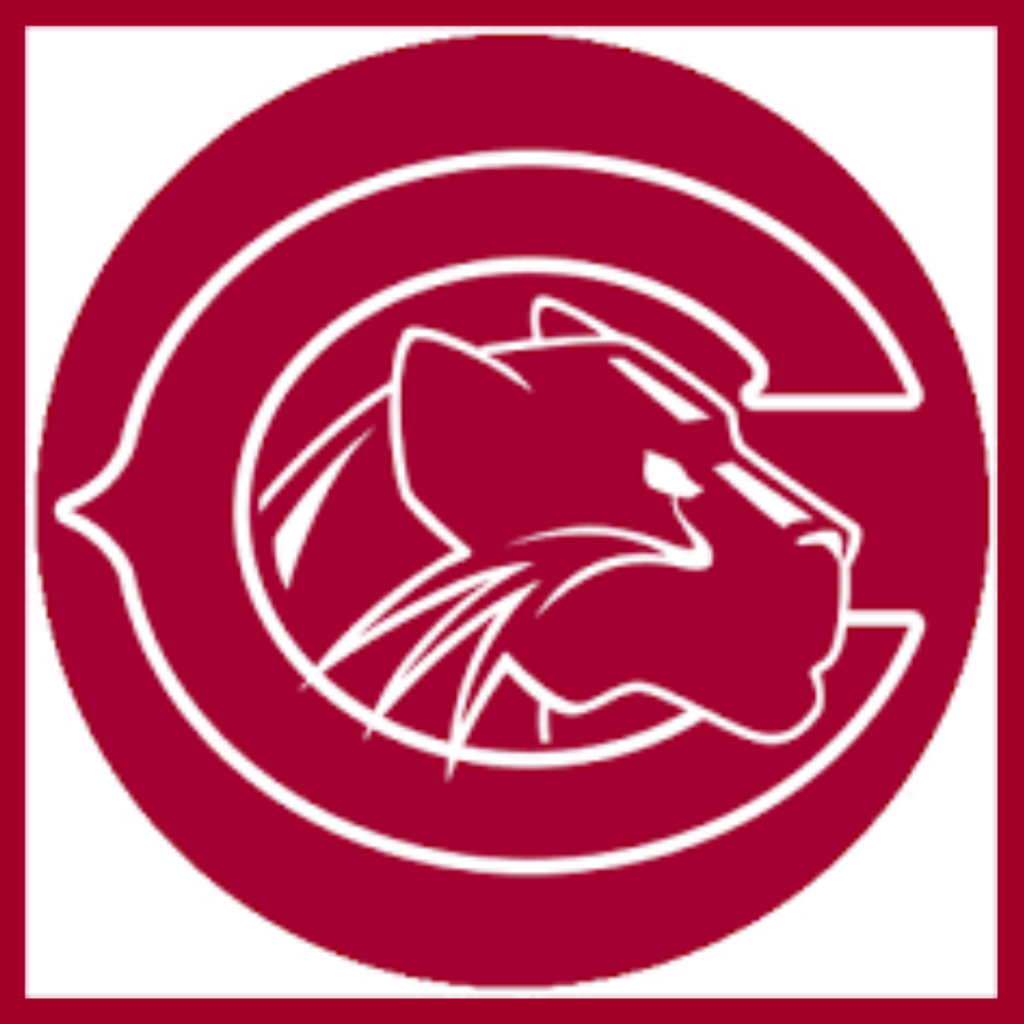 Bachelor of Fine Arts in Screenwriting
Orange, California
Annual Undergraduate Tuition: $54,924
Total Points: 11
Chapman University is a private school located in Southern California. It offers several film-related degree programs, including a BFA in Screenwriting.
The BFA is a 66-credit program. In it, students study the history of film and different forms of scriptwriting. They also learn the development process of film, television, and feature-length screenplays.
Electives include Film and American History, Theories of Personality, Cultural Anthropology, and more. All of the courses are sure to benefit future screenwriters. Many notable alumni have graduated from Chapman. These include comedian Leslie Jones and Stranger Things creators Matt and Ross Duffer.
10. DePaul University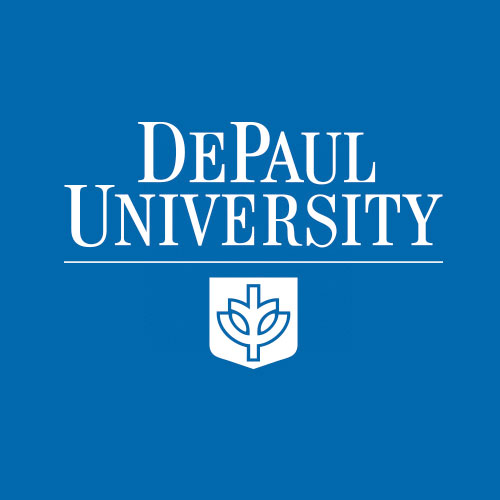 Bachelor of Fine Arts in Film and Television w/ a concentration in Screenwriting
Chicago, Illinois
Annual Undergraduate Tuition: $41,202
Total Points: 11
DePaul University is a private Catholic university located in Chicago. The school's BFA in Film and Television has the option of 11 concentrations. One of those is screenwriting.
DePaul's city location means students often have the opportunity to work on the sets of real T.V. series. In the past, this has included Chicago PD and Empire. At first, the screenwriting concentration consists of a series of core classes. Then, students work on their major and take classes like:
Story Development
Film Structure
The Art of Adaptation
DePaul has many successful alumni. They include Gillian Anderson, Judy Greer, and John C. Reilly.
9. Marymount Manhattan College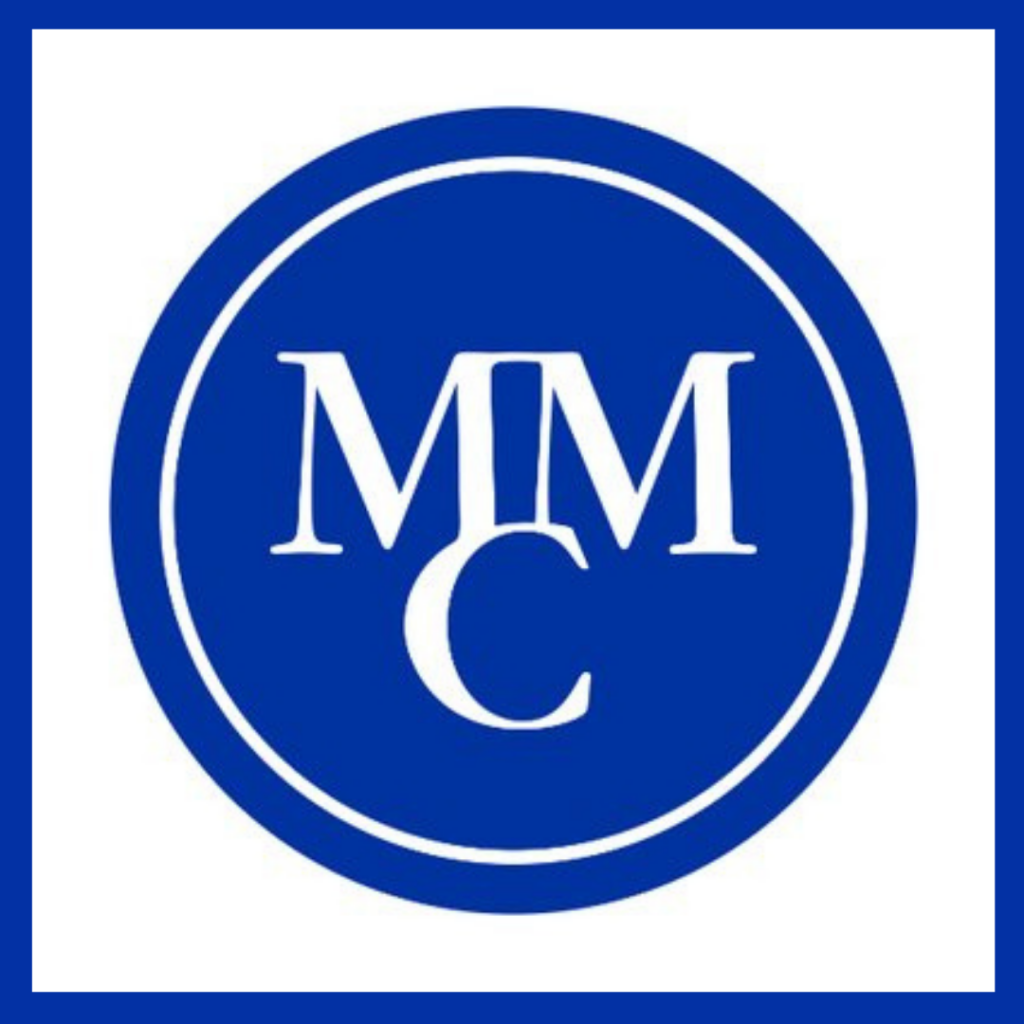 Bachelor of Arts in Communication Arts w/ a concentration in Creative Media
New York, New York
Annual Undergraduate Tuition: $35,628
Total Points: 11
Marymount Manhattan College is a private liberal arts school located in Manhattan. It's known as one of the best screenwriting colleges in the country. One reason for this is Marymount offers a flexible B.A. in Communication Arts.
The program allows students to design their own educational path. One example is the school's concentration in Creative Media. This unique focus immerses students in their choice of filmmaking topics, including:
Writing for Television
Screenplay Writing
Storytelling Across the Media
Two of the school's most notable alumni include actresses Laverne Cox, and Moira Kelly.
8. Judson University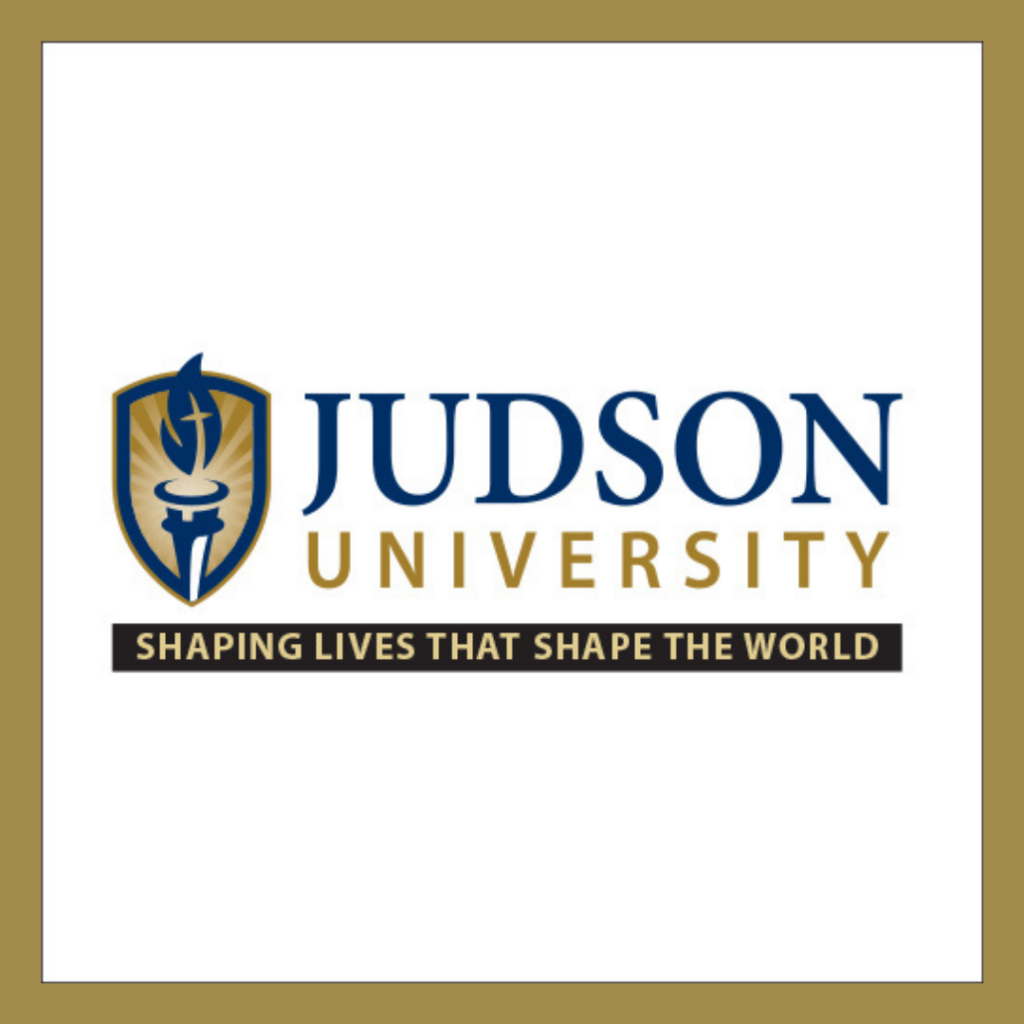 Bachelor of Arts in Media Writing
Elgin, Illinois
Annual Undergraduate Tuition: $29,870
Total Points: 11
Judson University is a private Christian liberal arts school near Chicago. They offer a B.A. in Media Writing that covers the history, theory, and rules of writing for "old" and "new" media.
Required courses include Media Writing, Screenwriting, and Public Relations. Judson's screenwriting program is great for those who want a broad view of theater and media.
Students can also spend a semester at the L.A. Film Studies Center. This offers the chance to work with Hollywood professionals in courses and internships.
7. Loyola Marymount University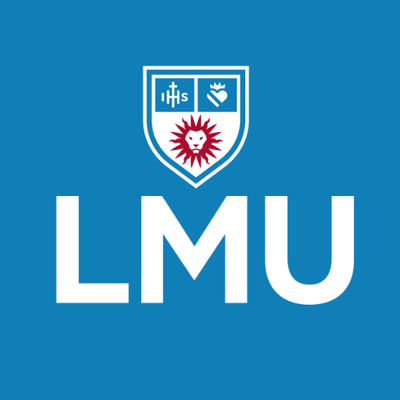 Bachelor of Arts in Screenwriting
Los Angeles, California
Annual Undergraduate Tuition: $50,683
Total Points: 12
Loyola Marymount University is located right in Los Angeles. This means many Loyola students find themselves interning on actual Hollywood sets!
The university's B.A. in Screenwriting consists of a series of exciting courses like:
Beginning Screenwriting
Intermediate Screenwriting
Completing or Rewriting the Feature
Writing the T.V. Situation Comedy
Writing for Production I & II
Directing for Screenwriters
Adaptation: One Medium to Another
Elements of Screenwriting
Seminar in Critical Writing in the Art
The list of notable alumni is a long one. For example, Mila Kunis graduated from Loyola Marymount, as did director Francis Lawrence. Additionally, actress Linda Cardellini and actress Busy Phillips went to Marymount.
You may also like: The 50 Most Beautiful Urban College Campuses
6. University of Southern California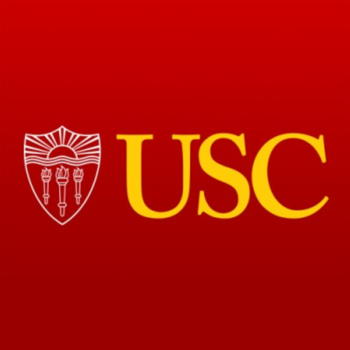 Bachelor of Fine Arts in Writing for Screen & Television
Los Angeles, California
Annual Undergraduate Tuition: $58,195
Total Points: 14
USC is one of the top colleges with screenwriting majors. That's because the school has the added benefit of being located in L.A.—the heart of the filmmaking industry.
USC offers a Bachelor of Fine Arts in Writing for Screen & Television that lets students work with real industry professionals in workshop-style classes. Required courses include:
Visions of Diversity in the Cinematic Arts Units
Introduction to Television and Video Units
Race, Class, and Gender in American Film Units
History of the International Cinema II Units
Breaking the Story Units
Introduction to Hour-Long Television Writing Units
A few of USC's most notable alumni include George Lucas, Judd Apatow, and Will Ferrell.
5. University of Cincinnati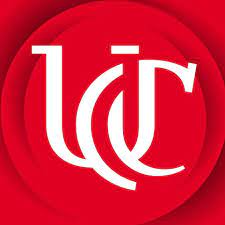 Cincinnati, Ohio
Annual Undergraduate Tuition: $11,660 (in-state), $26,994 (out-of-state)
Total Points: 14
The University of Cincinnati offers a unique screenwriting certificate. It includes introductory-level courses focusing on storytelling and script formatting. Wat's great is that you can add it to any undergraduate major at the school.
You'll need to decide if they'd like to focus more on television writing or film writing. Then, you can complete a series of electives that include classes like:
Television Genres
Film Structure
Writing the Television Spec Script
Topics in Screenwriting
The Business of Screenwriting: Pitching, Portfolios, & Studio Development
Creating the Web Series
The program teaches students both the creative and business sides of screenwriting.
4. Central Washington University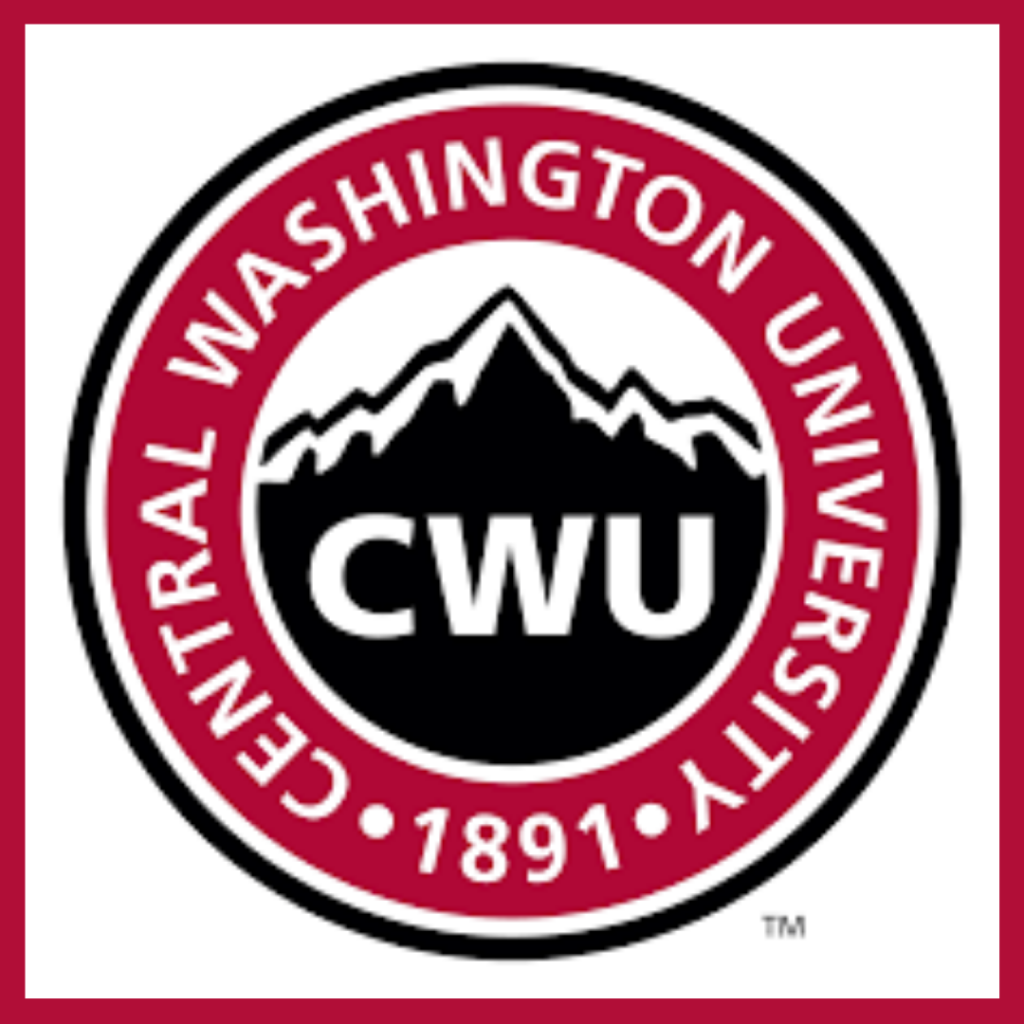 Bachelor of Arts in Film Production w/ a Screenwriting Minor
Ellensburg, Washington
Annual Undergraduate Tuition: $8,273
Total Points: 14
Central Washington University offers an interesting 34-credit minor. Students can get a Bachelor of Arts in Film Production with a Screenwriting Minor. A practicum is also required. The program consists of courses such as:
Scriptwriter in Development and Production
Writing for Screen Genre
Writing for Serial Media
Writing for Serial Media
Advanced World Cinema
Advanced World Cinema
3. SUNY at Purchase College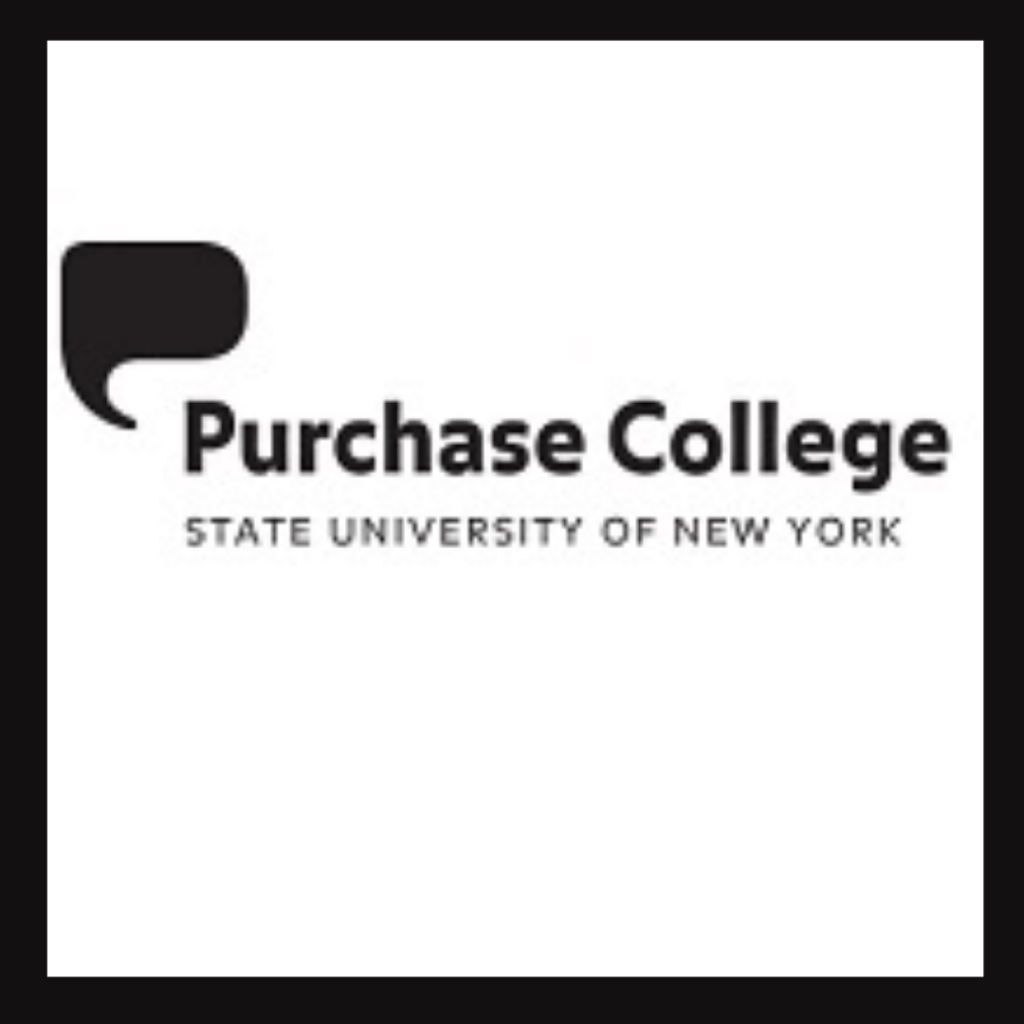 Bachelor of Arts in Screenwriting and Playwriting
Purchase, New York
Annual Undergraduate Tuition: $8,923
Total Points: 14
SUNY offers an undergraduate degree in writing for the screen and the stage. It's a B.A. in Screenwriting and Playwriting that includes courses like:
Playwriting
Plays and Playgoing
Screenwriting
Theatre Histories
History of Film Art
Writing for Television
The Writer and the Documentary
The school has an excellent student-to-teacher ratio. Classes average just 15 students at a time. Former Purchase attendees include Stanley Tucci, Edie Falco, and Parker Posey.
2. University of North Carolina School of the Arts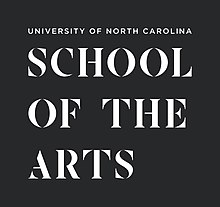 Bachelor of Fine Arts in Screenwriting
Winston-Salem, North Carolina
Annual Undergraduate Tuition: $9,358
Total Points: 15
University of North Carolina School of the Arts (UNCSA) is a public fine arts school with a great screenwriting program. The university grants high school, undergraduate, and graduate degrees. One such degree is a Bachelor of Fine Arts in Screenwriting.
Among schools for screenwriting, UNCSA is unique. With this program, students spend the first two years of the program practicing their skills in various filmmaking areas. Then, at the end of a student's second year, they are formally admitted into the screenwriting program.
The magic happens during the second year of the screenwriting program. Students prepare an entire feature-length screenplay and prepare it for the professional marketplace.
See also: Choosing a College Major Based on Your Personality
1. Ohio University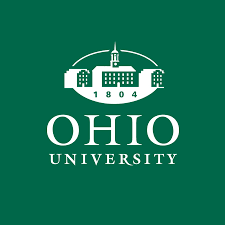 Bachelor of Fine Arts in Film w/ a Minor in Screenwriting/Digital Storytelling
Athens, Ohio (Main Campus)
Annual Undergraduate Tuition: $12,612
Total Points: 15
If you're seeking a Bachelor of Fine Arts in Film, Ohio University is a great choice. With this program, students can tailor their degrees. All they need to do is minor in Screenwriting/Digital Storytelling.
The six-course minor begins with an introductory course on Media & the Creative Process. Students then choose between short-form scriptwriting or traditional script analysis and production. The final four classes come from a list of advanced courses, including:
Media Criticism
Screenwriting: the Adaptation
Directing the Scene
Media and the Muslim World
Advanced Screenwriting
What are Screenwriters?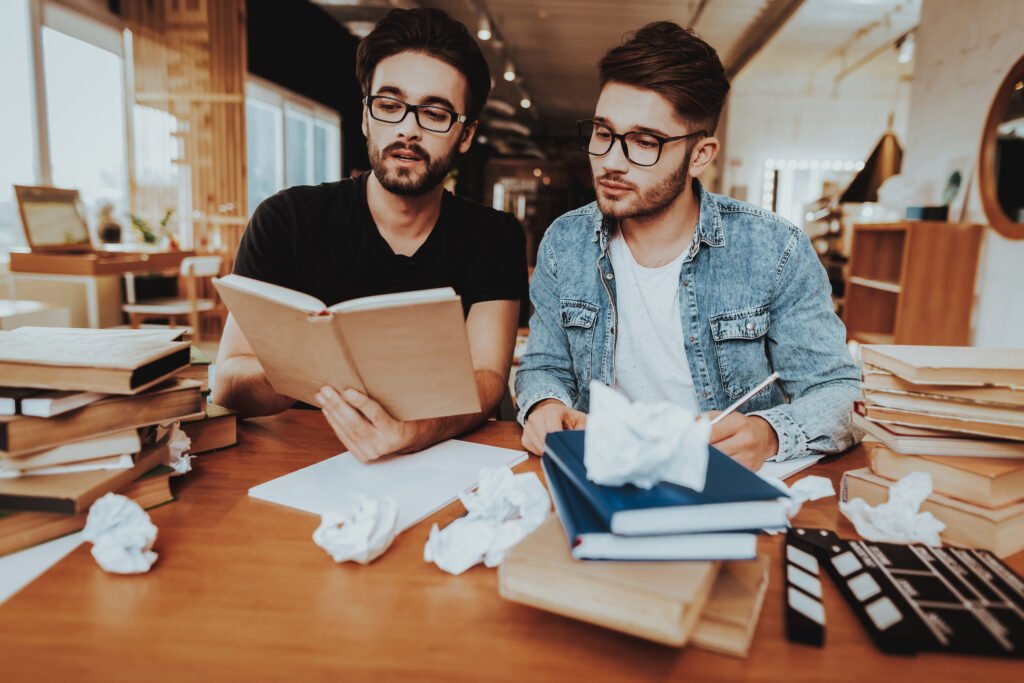 First, let's talk about the definition of a screenwriter.
Screenwriters create scripts for film, television, commercials, video games, and other visual media. They develop the characters we come to know and love. And they bring the worlds we see onscreen to life. They are the ones who write screenplays that directors shoot. Screenwriters are also called scriptwriters.
How Much Do Screenwriters Make?
Your earnings as a screenwriter will depend on many different factors, including where you live, your level of experience, and more. But, according to PayScale, screenwriters can make: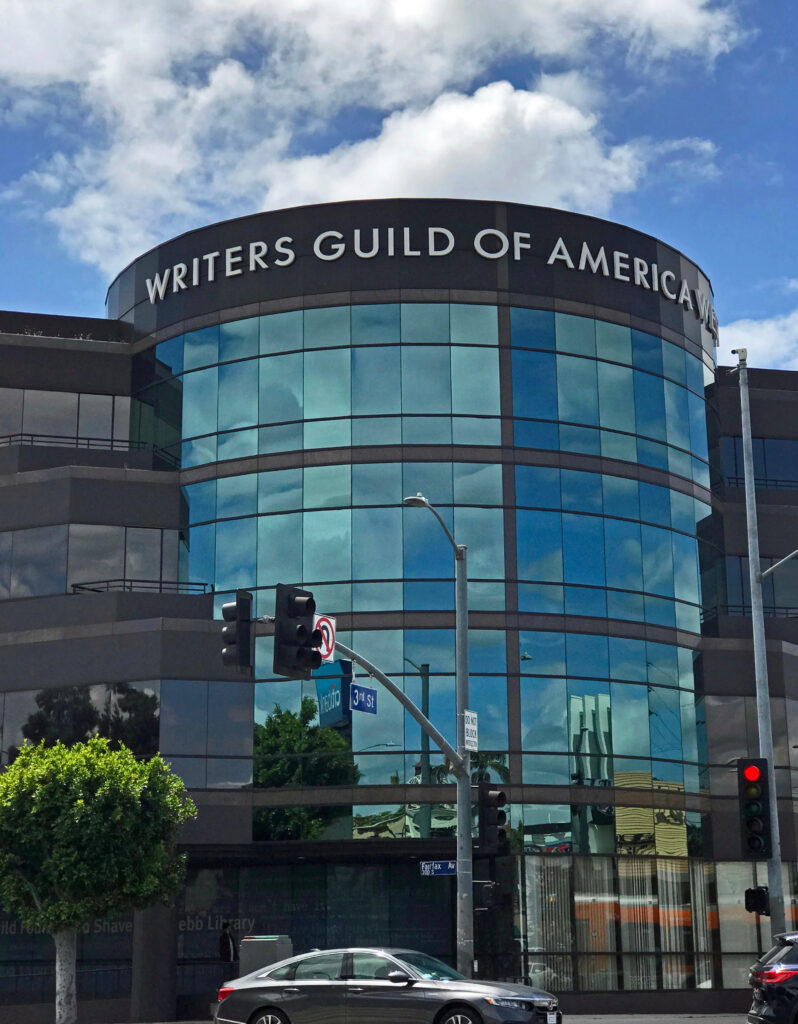 Average: $78,611
Top 10%: $206,000
Bottom 10%: $34,000
Yet, as you might imagine, a screenwriter's earnings can vary widely. Many scriptwriters belong to the Writers Guild of America (WGA). The WGA is a labor union specifically for television, film, news, and other media writers. This group sets minimum wage agreements for freelancers and paid staff writers.
As a professional member of the Writers Guild, you will earn no less than what is found in the organization's Schedule of Minimums.
Do You Need a Degree To Be a Screenwriter?
The short answer is no. You don't need a formal degree to get into screenwriting. In fact, many famous writers never attended a traditional university. But, if you want to give yourself the best chance at learning the craft and building a career, a degree can definitely help you get there. And it will provide you with a firm foundation to build from.
If you want to be a skilled screenwriter, a degree can help you reach your goals. Your instructors, guides, and mentors can teach you professional skills to benefit your career. You'll also gain the confidence to know you can succeed in the industry. Here are just a few benefits of pursuing a degree in film or screenwriting.
Gaining a Broad View of the Industry
Even if your main goal is to become a screenwriter, learning all the different parts of making films is essential. For example, understanding directing, sound, and other processes will help you in every aspect of filmmaking. Also, you'll learn terminology and proper structure. Plus, a broad knowledge of the industry will ensure your scripts have depth and value.
Learning How To Collaborate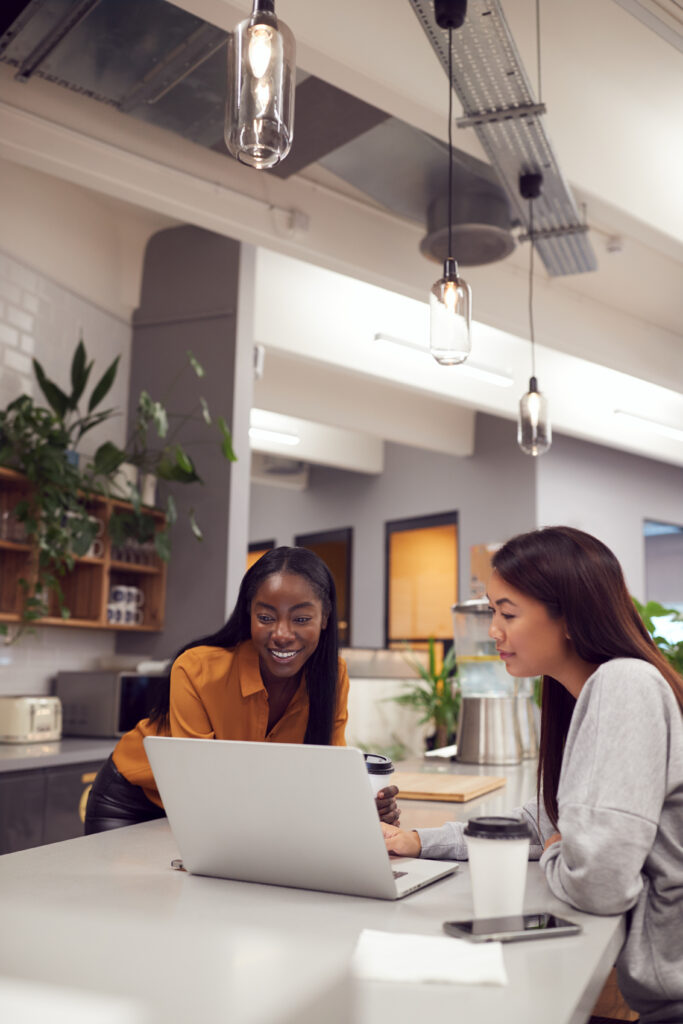 Making movies or TV shows is always a collaborative effort. Films are not created by just one person, And there may be many people involved in a project. Typically, it takes a team of great writers to create exciting and memorable scenes. So learning how to collaborate and work with others on a project is a lesson that applies not just to a film degree but also to many other aspects of life.
Meeting People With Similar Interests
Networking is one of the keys to developing a satisfying career. But it's hard to network if you don't know anyone else working in your field. When you pursue a degree program in screenwriting, you'll get to meet those who share your passion. They may be fellow students, professionals in the industry, or your professors. You'll get to connect with like-minded people. Then, when it comes time to get a new job or advance your career, you can all be there for each other.
Mastering New and Important Skills
You probably have a good idea of how to write a script right now. And you may think you know all there is to know already. However, there are probably many things about the industry you don't understand yet. Additionally, you are likely not even aware of some of the crucial skills you might be missing. A screenwriting degree can teach you some basic scriptwriting structure. This way, you'll become proficient in all aspects of your future role as a screenwriter.
Gaining Knowledge of Tools and Software
Writing a script is not as easy as sitting down and typing out some dialogue. You'll need to use different tools and software to bring your story to life. And those take time to master. In your filmmaking classes, you'll get the opportunity to learn about (and use) industry-standard software so you can work like a pro. Plus, you'll get the chance to make mistakes, ask questions, and hone your tech skills as you go along.
See Also: Top 30 Schools for an Online Computer Science Degree
Developing Patience and Flexibility
Being flexible and patient is an acquired skill. Things often don't go as planned in filmmaking, and circumstances can change quickly. Deadlines and schedules also may need to be modified. Many times, you'll have to come up with a plan B. Adjusting your expectations and rolling with the punches is a key aspect of filmmaking. The best screenwriting programs will teach you the flexibility and patience you need to succeed.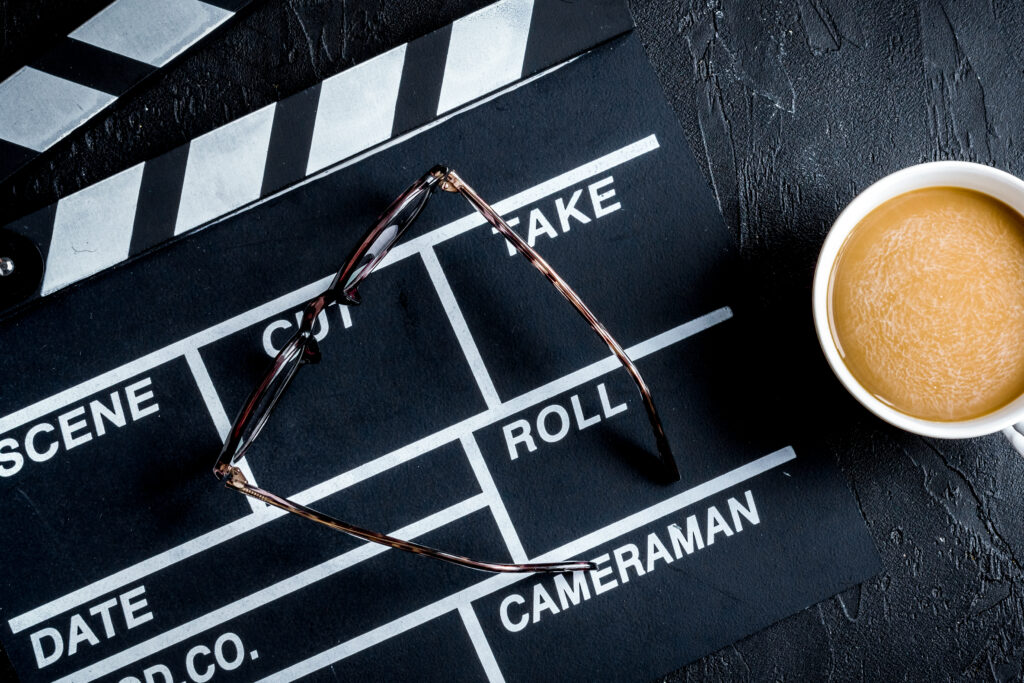 Screenwriters: What Do They Do?
So, exactly what are the day-to-day responsibilities of a screenwriter? In general, screenwriters are freelancers who work for themselves, which is a significant perk of this career.
However, that doesn't mean they don't have deadlines to meet. All screenwriters will eventually need to collaborate with directors, producers, executives, and others. The general daily duties can include:
Creating a framework (also called a treatment) for a screenplay
Researching and developing ideas for a screenplay
Writing a new script
Adapting an older story into a script
Meeting with executives to pitch an idea or screenplay
Working with professionals who create the visual elements of the story
Collaborating with directors and producers to adjust and revise a script
Typical Courses in a Screenwriting Degree Program
As we mentioned before, you don't need any specific training or education to be a screenwriter. However, you can benefit from attending a college that offers a screenwriting degree program. That's because screenwriting courses are geared toward the practical skills you'll need to succeed in the field.
Some of the college courses you might find in a screenwriting degree program include: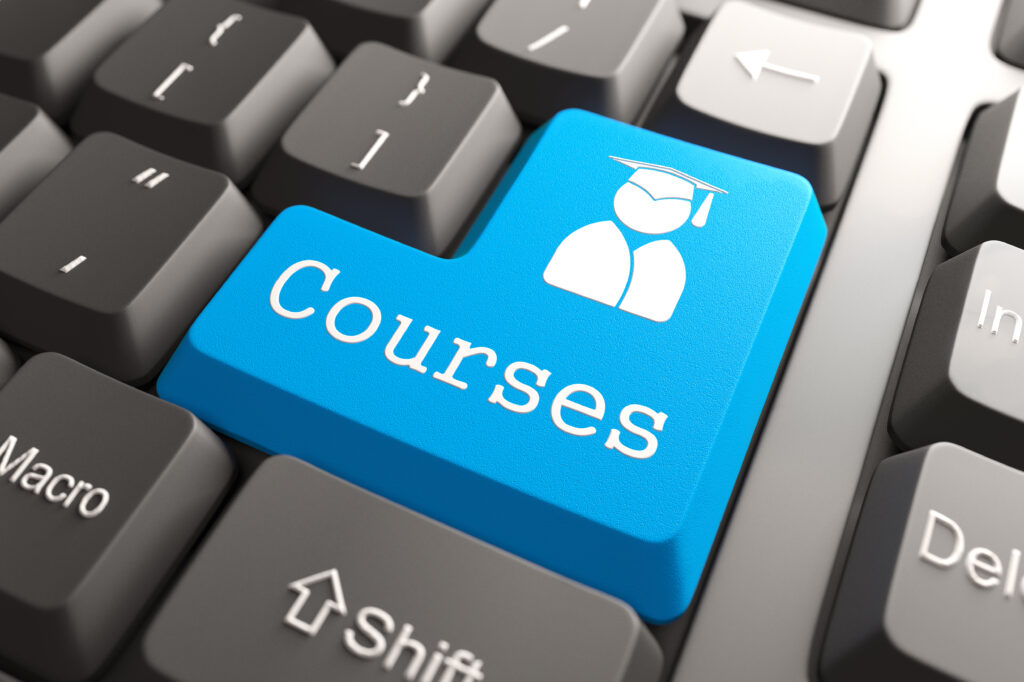 Film and Other Arts
Introduction to Cinema: History & Aesthetics
Visual Analysis
Visual Perception
Classical Film Theory
American Film History
Contemporary Film Theory
Computer Applications for Film Study
Software for Screenwriting
Digital Video Production
Acting for the Camera
Film and Television Industry Standards
Screenwriting
Fictional Film
American Television History
Culture, Media and Society
Animated Film
European Film History
Playwriting and Screenwriting
Documentary Film
Experimental Film
Visual Storytelling
Videogame Theory
Writing the Character-Centered Screenplay
Television Criticism
Dramatic Writing
Writing the Genre Film
Film and Media Arts
Cinema Directing
Film Criticism
Narrative Studies
Creative Writing
Professional Success within the Fine Arts
Writing Meaningful Dialogue
Film Authors
Film Genres
Screenwriting
Adapting Media to Screenplays
Creating Authentic Cinematic Conflict
What Else Can I Do With a Screenwriting Degree?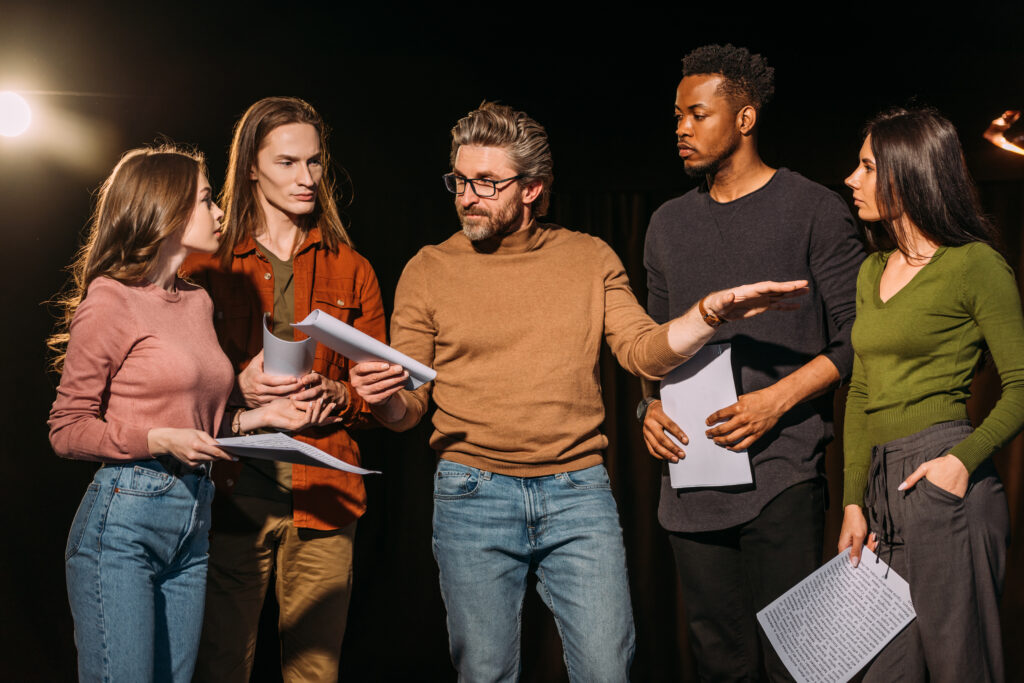 Many students complete screenwriting degrees to create feature-length screenplays. But you can do many other things with a degree in screenwriting. Here are just a few:
Marketing and Advertising Copywriting
Copywriters are writers who create content with the goal of selling or increasing brand awareness. This role is closely related to marketing. Copywriters may write things like:
Scripts for TV commercials
Scrips for spoken advertising like podcasts or radio ads
Social Media Ads
Marketing Emails
Press Releases
Website pages like "about us" pages, landing pages, or product descriptions.
Video Game Writing
The gaming industry is booming. There is a need for talented writers to develop video game characters, dialogues, and storylines. Many games have complex narratives and scenarios. Amazingly, someone writes every word of them from beginning to end.
For example, scriptwriter Darby McDevitt wrote the narratives for the Assassin's Creed series. And writer Marc Laidlaw wrote Half-Life and Half-Life 2. Part of the enormous success of these games can be attributed to these talented writers.
Acting
Many well-known actors started out as screenwriters. For example, Saturday Night Live actress Kristen Wiig co-wrote the screenplay for Bridesmaids, a 2011 comedy. And Ben Affleck and Matt Damon wrote and starred in Good Will Hunting.
Talented actors like these all worked behind the scenes extensively. And their performances were undoubtedly enhanced thanks to a broad knowledge of screenwriting.
Moving Forward
In addition to entering one of the above fields, students may want to learn more about screenwriting. Luckily, you have that option too. You can continue with your education and choose from among many graduate screenwriting programs.